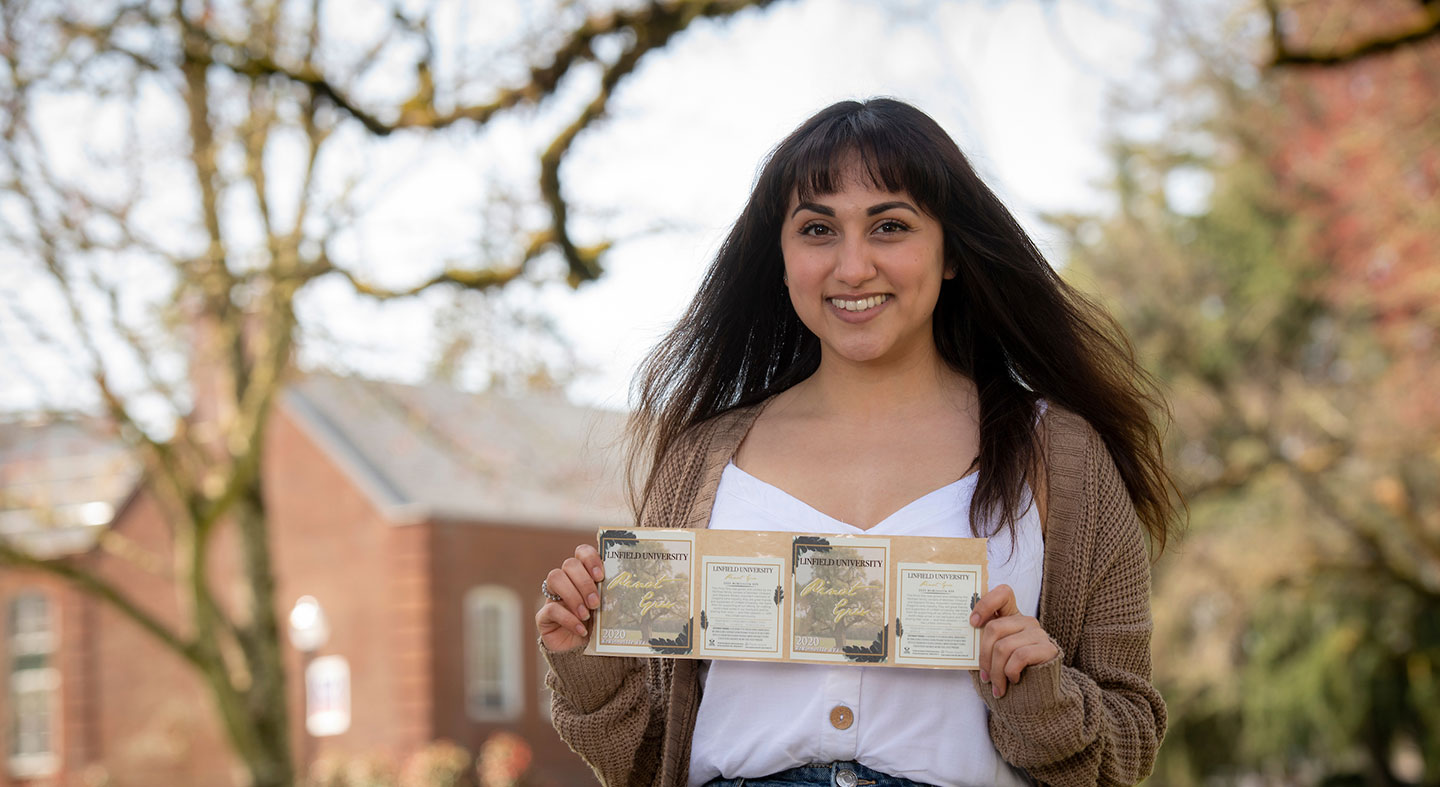 Meet Nathaly Sanchez '21
Capturing a Feeling
"What makes these acres of land in the middle of McMinnville feel like Linfield?"
"How can I translate this homey and comfortable feeling into this project?" wondered senior Nathaly Sanchez as she sought to create a wine label that would accurately represent Linfield. 
Nathaly's final design and color palette pulled inspiration from recognizable features on Linfield's McMinnville campus, including exposed brick buildings, oak trees and the ever-present grey squirrels. Golds, greys, deep reds and off-whites complement each other to bring together the campus experience.  
"I wanted it to feel just as familiar and welcoming as walking through campus does," said Nathaly.
"They are some of the most recognizable features about Linfield's [McMinnville] campus, and hopefully you recall them when admiring this modernly classic wine label."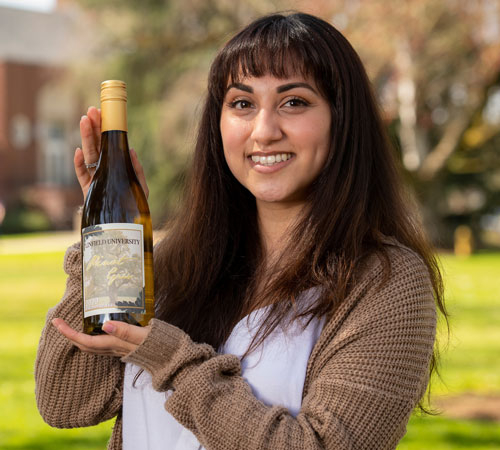 The journalism and media studies major was recently announced as the winner of Linfield's wine label design contest after a competitive selection and voting process. Nathaly's design will be used on 50 cases of Pinot noir and Pinot gris from Maysara Winery, intended to be utilized at Linfield-affiliated events. 
Students in Linfield's art department were given the task to design a label for the bottle as part of a class assignment. After initial departmental selection that narrowed the pool to only three designs; members of the Linfield community were invited to vote on their favorite.
And the community chose well. 
Nathaly felt grateful for the opportunity, which will be the first time one of her designs will be used outside the classroom and in the real world.
In the future, she plans to continue designing and creating digital art. 
"As a senior, I could not have pictured myself leaving Linfield University with an accomplishment like this," she said. "I know it will serve its purpose well, and on account of that, I feel grateful and proud."