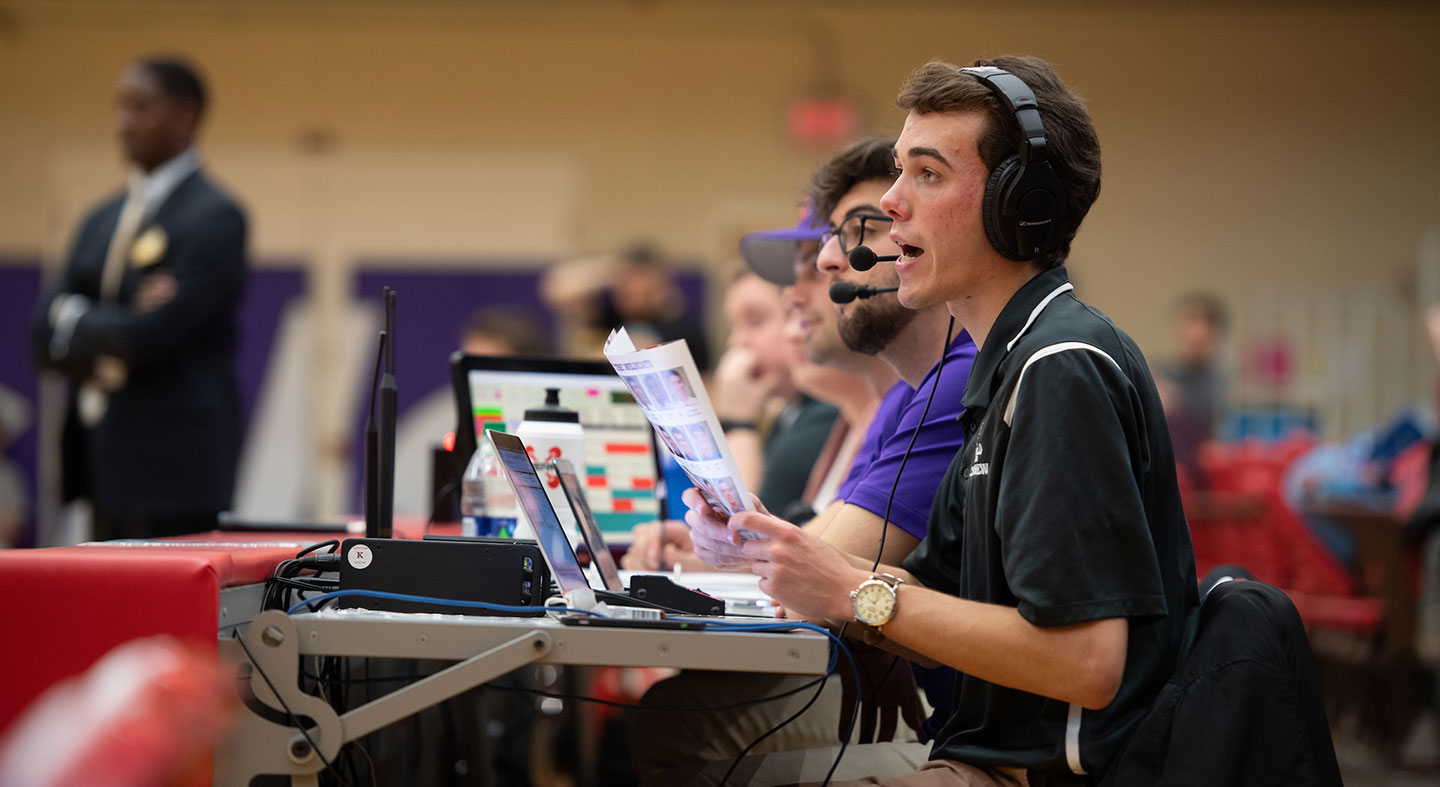 Meet Joe Stuart '20
Bleeding Cardinal and Purple
"To become a champion is never easy, no matter the level. It's always a long road. It always begins with motivation from deep inside."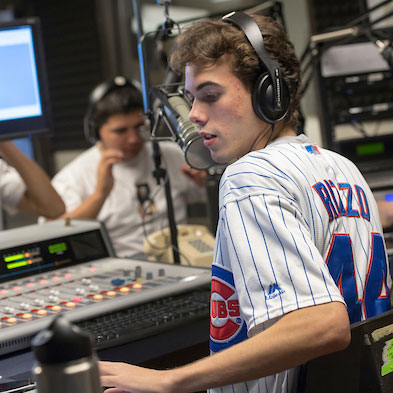 Joe Stuart's award-winning podcast series begins with this inspirational quote that makes it hard for any sports fan to not be immediately intrigued.
For his senior capstone project, the 2020 graduate created a five-episode podcast series telling the story of the 2020 Linfield men's basketball program's first Northwest Conference title since 2001. He tells the story from the very beginning, detailing the entire season with interviews with coaches, players and game audio.
The podcast, called Purple Reign, was recently honored by the BEA Festival of Media Arts as Best Specialty Program/Podcast and Best Radio Sports Story.
The BEA festival is a digital media and broadcast competition for faculty and students worldwide.
Joe doesn't miss a single detail in the series. It's a complete chronology of the entire season, a perfect snapshot of the special moment in Linfield basketball history. In the final episode, we hear the raw, chilling on-air emotion from the broadcast crew as they take us back to the final seconds of the victory that secured their title in their playoff run against Whitworth University.
"The start of the next great Wildcat dynasty could be right in front of us," Joe said, wrapping up the final episode. "It could be the start of another Purple Reign."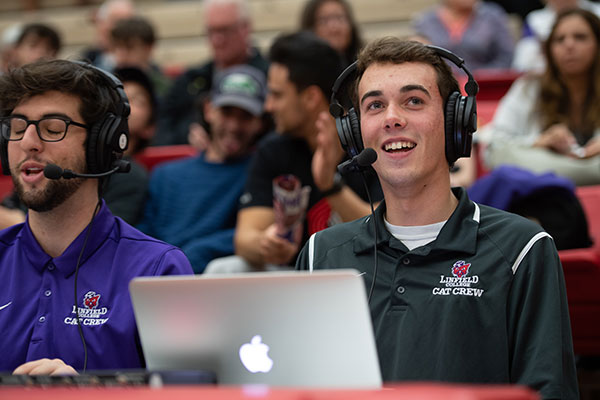 After graduating in May with a journalism and media studies degree, Joe continues to pursue his passion for sports broadcasting. Ever since high school, he has been involved with broadcast media. He started with play-by-play for football and basketball on a local radio station and by the time he arrived at Linfield, he was prepared take on broadcasting roles within the first few months.
He worked with Wildcat Radio, the student podcasting network, as general manager and host of multiple shows. He also spent four years with Linfield's sports information department, mainly as a play-by-play announcer for basketball, baseball, softball, soccer and volleyball.
Joe's love for Linfield athletics runs deep and that shows in his broadcasts.
He has an incredible ability to remember specific games, statistics and moments from years prior, painting a full picture for the people streaming the game at home.
He has returned to Linfield this spring to continue his broadcast role with the Wildcats, beginning with Linfield baseball's home opener in late February.
During competitions in the spring, Joe's attention to precise details will be more important than ever during live-streamed events. Due to COVID-19 restrictions, spectators will not be allowed at any events, meaning parents, family and students will have to rely entirely on the broadcast to watch events.