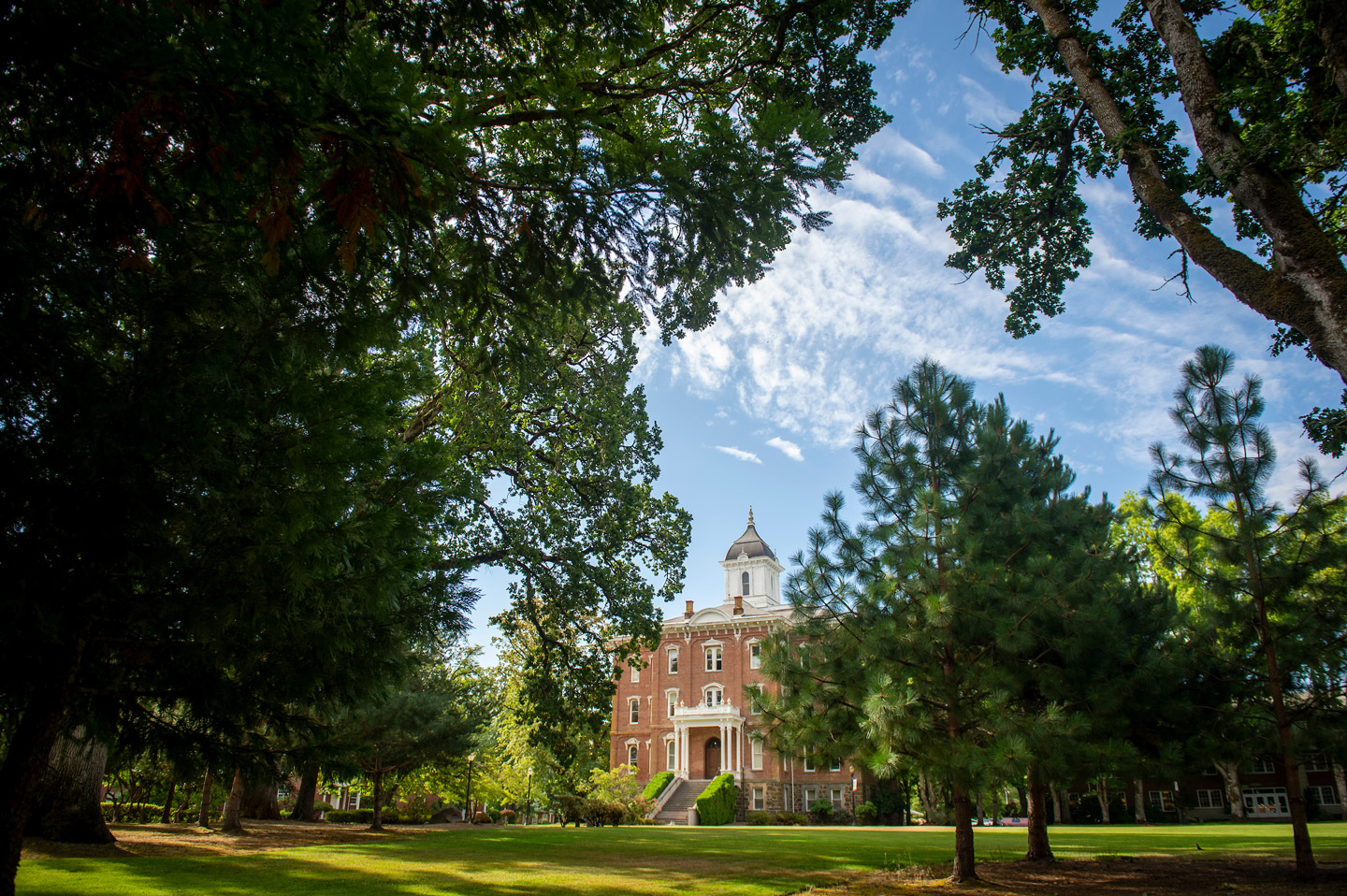 Meet Ethan Myers '21
Student Led, Student Read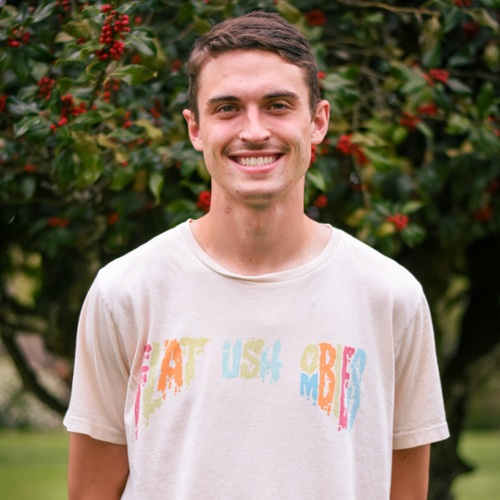 Finding the place you will call your alma mater can be a difficult decision. 
From the academic majors offered to the feeling you get when you first step onto campus, finding the right school is essential for individual success.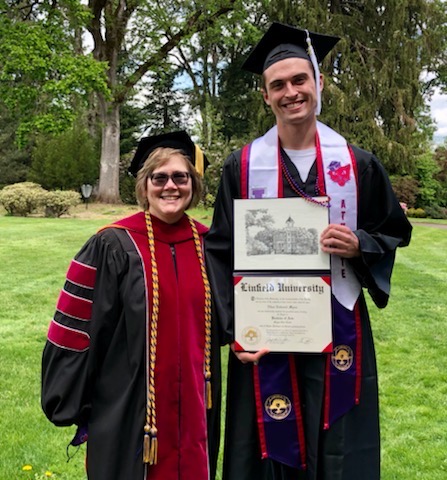 It can even take multiple tries! However, many transfer students at Linfield, like Ethan Myers '21, graduate wishing they would've had more time here.
Born and raised in the Pacific Northwest, Ethan was unsure of his direction after high school.
Without a career plan, he spent two years in Spokane, Wash., attending local community college classes. However, it wasn't until Ethan's sophomore year when he realized his passion for writing and journalism.
Ready to take the next step in his education, Ethan decided to transfer into a more extensive journalism program.
As a student-athlete with a passion for adventure, the decision to transfer to continue his pathway in journalism at Linfield University was a straightforward choice.
"I found Linfield through playing tennis at Spokane Community College," said Ethan. "I was split between a couple schools in the conference because I knew I wanted to go to a smaller school. But once I toured Linfield's campus, it was a pretty easy decision."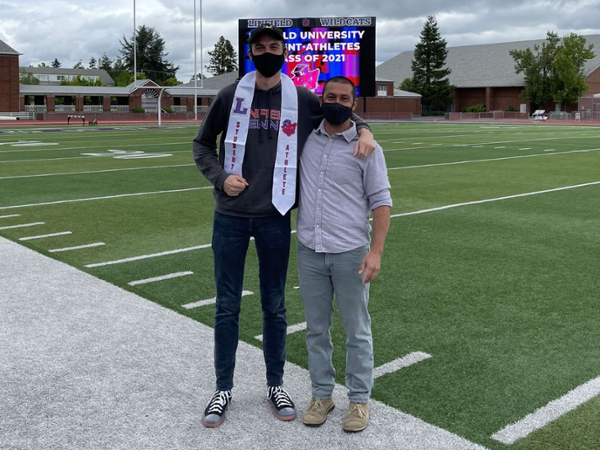 Right away, Ethan found a home in Linfield's journalism and media studies program. 
After only a few semesters at Linfield, he found himself refining his skills and narrowing the scope on what style of journalism he wanted to pursue as a career.
Ethan was the managing editor for Linfield's student newspaper, The Linfield Review by his senior year. As a member, he wrote stories covering pop culture, sports and life on the McMinnville campus.
"I've always kind of thought that being a part of The Linfield Review in a way is like an internship," Ethan said. "Being completely student-driven, you are forced to challenge yourself and push yourself to write a lot of stuff to learn what it takes to be a journalist."
And Ethan has what it takes.
Shortly after he graduated from Linfield in the spring of 2021, he accepted a position as a reporter for The Daily Astorian, writing stories on sports, local businesses and events happening in the neighboring town of Warrington, Ore.
One of his favorite aspects about his new job is that the Daily Astorian embodies the collaborative and small environment our students love about Linfield's McMinnville campus.
"The atmosphere of Linfield in that the students are a tight-knit community is very similar to Astoria," said Ethan. "People care about one another and what they're doing. But, again, similar to the professors at Linfield, everyone here at The Daily Astorian wants to see each grow and become successful."
Hopeful that he will be in the Pacific Northwest for many years to come, Ethan looks forward to the adventures and stories in his future in Astoria and beyond.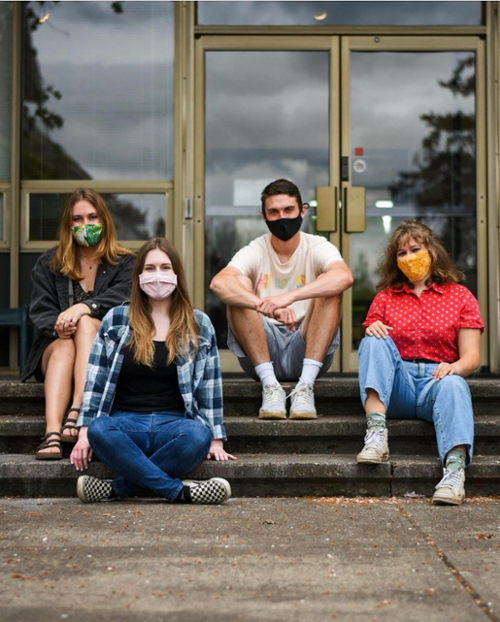 "I grew so much in those three years at Linfield and I cannot thank my professors enough," said Ethan. "Being in a small classroom environment with six or eight people, you can't hide. The professors challenge you and want you to succeed."
Looking back at his time at Linfield, Ethan wishes that he would've got one more year.
"My time at Linfield was just so great," he said. "This school has so many opportunities and all of the professors are so willing to help you grow not only as a student but also at the next level. Honestly, if I would have stayed at community college or gone to another school, I don't think I would be half of the writer that I am today, and that's all thanks to the students and faculty members at Linfield."