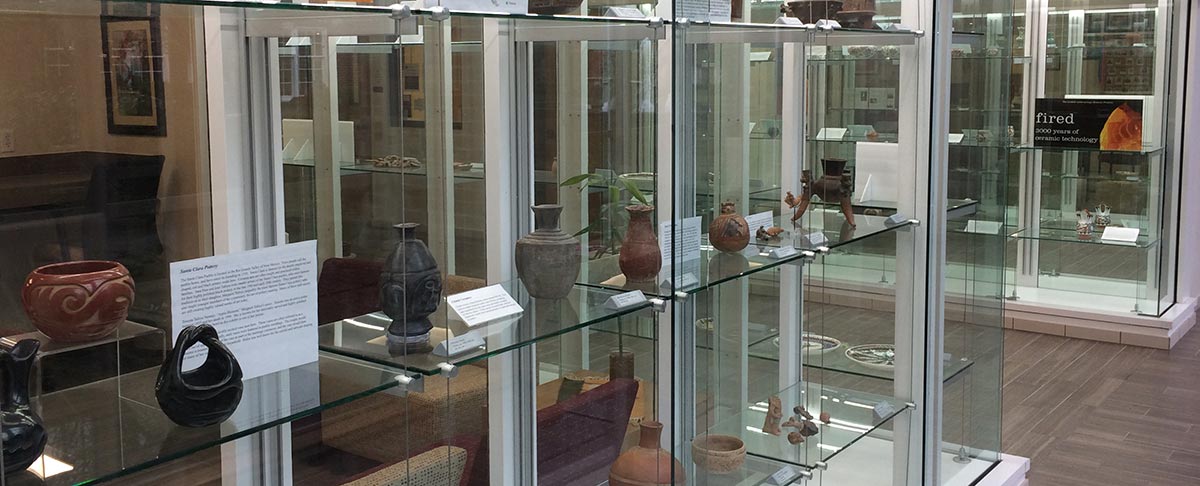 Meet Emmaline Irvine '21
SOAN Graduate Published in Academic Research Journal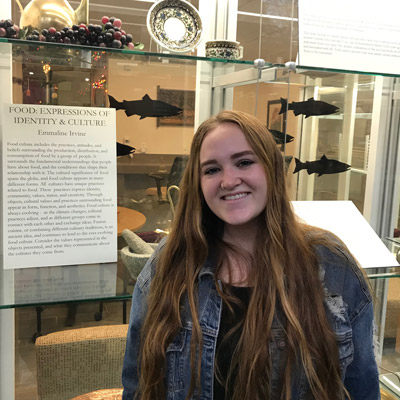 This past spring, Linfield graduate Emmaline Irvine '21 was featured in the Journal of Undergraduate Research in Anthropology for the work she produced for her senior honors thesis.
Her project, entitled "State Production, Chicha, Gender: A Stylistic Analysis of Eight Unprovenienced Chimú-Inka Ceramic Vessels at a Small Museum," examines the connection between gender, state production, ceramics and beer in the Terminal Chimú and Inka Empire period.
Emmaline's research was supervised by her mentor and advisor, Dr. Leslie Walker, who also serves as coordinator of the Linfield Anthropology Museum (LAM). LAM is on the Linfield University McMinnville Campus in the lobby of Walker Hall.
The museum was developed as the result of a set of items found on Linfield's McMinnville campus in 1987.
Since its establishment, the LAM has allowed undergraduate students to engage with the collection to learn about museum studies and the cultures represented by objects in the museum. 
While examining, Emmaline also illustrates that small museum collections without provenience have research potential and should be studied. 
The eight vessels Emmaline featured in her analysis are a part of the collection donated to the LAM in 1991 by Elvin A. Duerst. 
Of the 65 total items donated to the LAM for her thesis, Emmaline studied South and Central America (including Guatemala, Costa Rica, Peru, and Colombia), amulets, figurines, weaponry, jewelry and other unidentified items.
Emmaline highlighted in her article that excavation information is unknown about the objects in the study, meaning that the collection lacks provenience or place of origin. 
Using her definition of style, which she established for her research, Emmaline sought to define the vessels in terms of their cultural and geographical origin and date and then place them within the existing body of archaeological knowledge.  
Now that she has graduated and had her research featured in the 2021 Journal of Undergraduate Research in Anthropology, Emmaline has begun a graduate study in anthropology at the University of Hawaii.
Read the rest of Irvine's findings, along with the seven other articles featured in the 2021 Journal of Undergraduate Research in Anthropology.