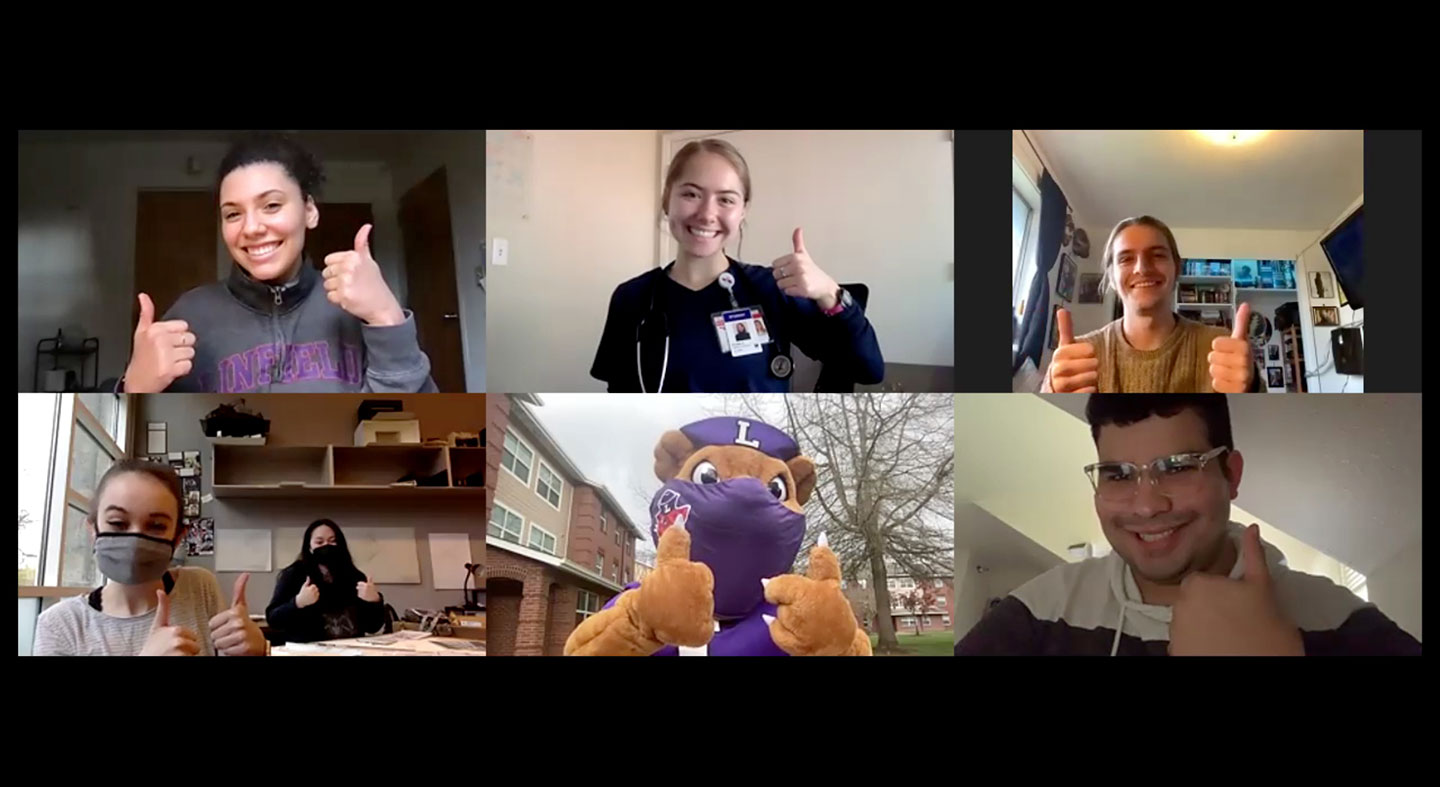 Online events are providing students with new opportunities for education
Staying Connected Through Crisis
The novel coronavirus has dramatically altered life for everyone across the globe, including students, faculty and staff at Linfield College.
Though this challenging time has forced Linfield to utilize primarily digital methods of operations and communication, the unique situation has not stymied the interconnected nature of our community.
Out-of-class learning opportunities, or experiential learning, is a thriving and dominant aspect of Linfield. Experiential learning is the concept that students can take information and lessons learned through classes, work-study and activities, and apply them to real-life situations and discussions.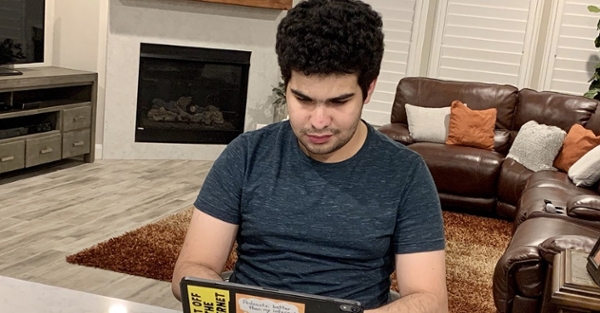 One example of a repeating experiential learning opportunity at Linfield is Pizza and Politics, an event hosted by Linfield's political science department. Each iteration has a different topic, where professors and students together differing views and opinions on the prompt. Recently, the political science department hosted a virtual version of Pizza and Politics via the online meeting platform, Zoom. The event invited all members of the Linfield community.
The first online edition of Pizza and Politics focused on the politics of the COVID-19 pandemic, covering political, economic, and public health consequences. Randy Grant, professor of economics; Kim Jones, dean of nursing; and Dimitri Kelly, associate professor of political science formed an interdisciplinary panel of speakers who discussed, from their area of expertise, how the pandemic progressed and how it has dramatically impacted everyone's lives.
Despite being one of the first forays into hosting a digital event, Pizza and Politics was still wildly successful.
"The event highlighted Linfield's commitment to intellectual engagement, even during this time of social distancing, bringing together over 150 members of the Linfield community," said Kelly.
Bringing faculty from three different departments allowed for multiple perspectives on the pandemic. "This edition of Pizza and Politics was a great illustration of the strength of Linfield — its ability to draw from multiple disciplines to understand and address multidimensional issues," said Grant. "The interdisciplinary collaboration allowed the audience, our students in particular, to gain new perspectives and learn critical, potentially life-saving information."
"Seeing all of Linfield transition to online has been really inspiring and encouraging," said student Mara Youngren-Brown '21. "It extends beyond the classroom too, and the Pizza and Politics event was really amazing because of how accessible the event became. I think this just proves that even in the most isolated of times, the Linfield community is stronger and more innovative than ever!"
The virtual platform allowed people from all areas of the globe to participate in the discussion.
"We decided to use Zoom because we think that the features that it has fit very well the structure of events that we are trying to build for this series," said student Pedro Graterol '21. "In addition, since the entire Linfield community is already using it, it would make it easier for them to access it, given that they wouldn't need to learn to use other platforms."
The digital platform also engaged alumni, a community that can rarely attend traditional on-campus Pizza and Politics events. "I know I saw a number of alumni attendees — former President Charlie Walker, Jessica Johnson '00 from Philadelphia, Dan Koenig '70 a defense attorney from Eugene, Russ Ratto '76 a former district attorney, Amy Goodloe, an alumna who lives in Seattle and works for the University of Washington," said Debbie Harmon-Ferry '90, special assistant to the president.
While COVID-19 has altered the traditional way that college campuses operate, Linfield has pioneered new ways to remain connected as a community.