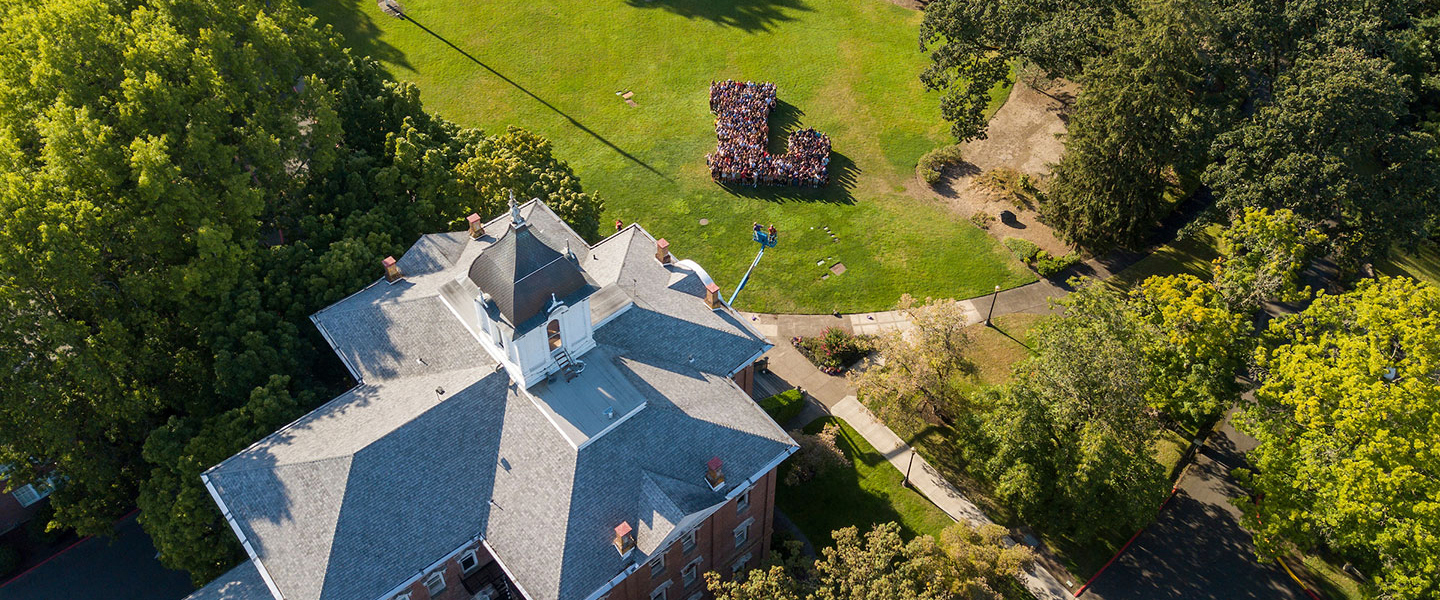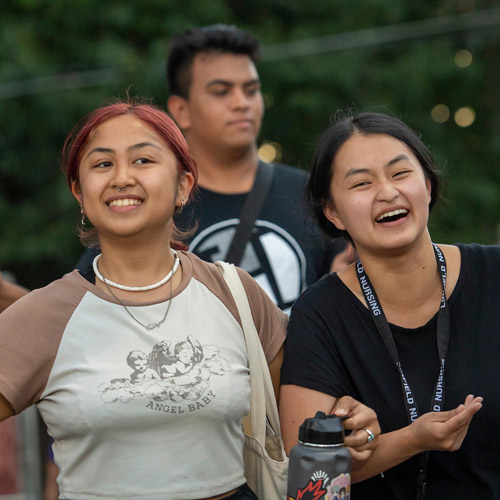 Welcome to Linfield University!
A series of activities are planned when you first arrive at Linfield to help you become familiar with what to expect as you begin your college journey. From academic planning to learning about residence life and ways to get involved in student life, we've got you covered. And we can't wait to welcome you!
Preparing for your arrival
Details about this year's orientation program will be posted over the summer, but plan on up to one week before classes start on August 30. As you pack your bags and your undeniable spirit for some of the best years of your life, here are a few things to help you prepare:
Orientation is required
Attendance at orientation is required for all new Wildcats. Designated dates will be assigned to accommodate all new students and activities.
Early arrival
If you plan to participate in a fall sport, including football, soccer, volleyball or cross-country, or as part of the cheer, dance or marching band programs, you will need to arrive on campus approximately one week early. You'll receive early arrival information once you confirm your plans to participate.
Send us a photo for your Linfield ID
Uploading your photo ahead of time will help speed up your check-in process when you arrive on campus.
Keep an eye out for emails from Linfield
You'll receive information from a variety of offices and departments from the time of enrollment all the way up to the start of orientation.
What to bring
The Office of Residence Life helps you pack and plan for your room.
Important dates to know
Review our academic calendars. You will also find useful information by visiting the Office of the Registrar.
Get a step ahead
Check out further information in our Office of Academic Advising.
Additional resources
We have resources for parents too!
New Student Orientation
All new Wildcats, including first-year and transfer students, will participate in Linfield's new student orientation program. You'll receive updates and next steps from across the university to help you continue to prepare for arrival. Be sure to check your Linfield email account throughout the spring and summer.
For parents and families
We have information sessions for parents and families at the beginning of the academic year too! If your student is joining the McMinnville campus, here's what you might find helpful.
View parent info
Contact us
If you have any questions about orientation, please email us. We'd love to connect with you!