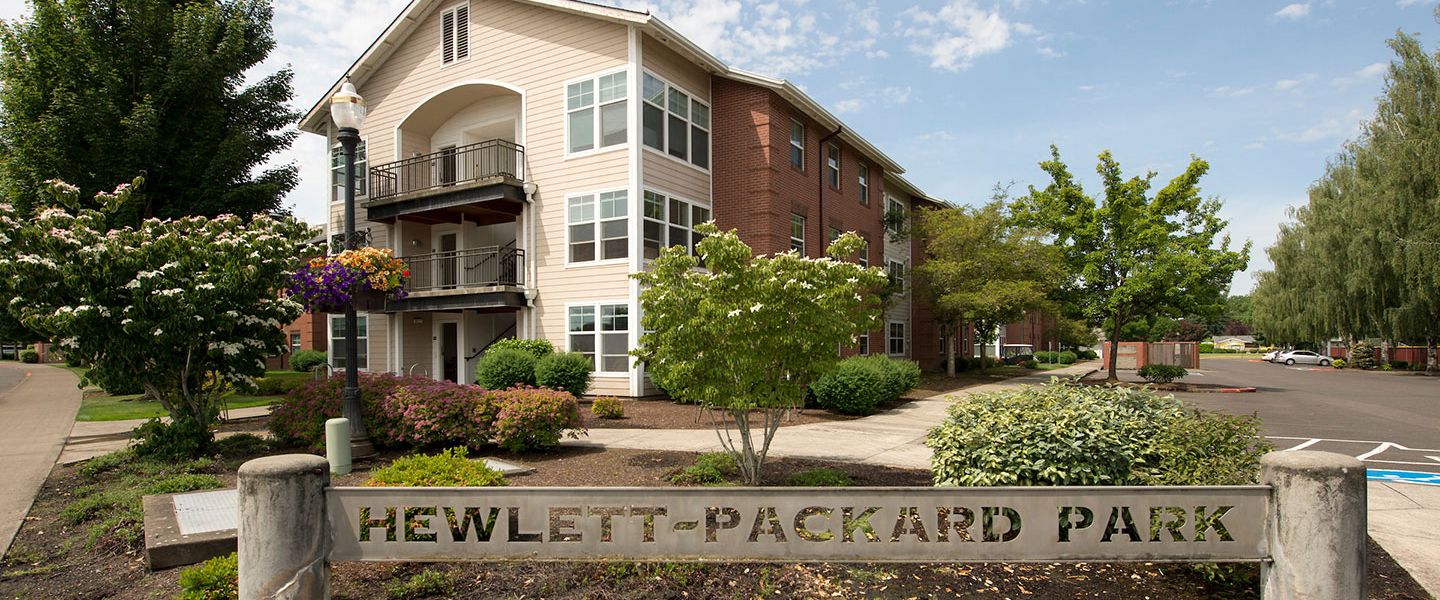 College Avenue Apartments
Suburb housing
Capacity: 45
Type: suburb
Room options: doubles, triples
Amenities: All units have furnished bedrooms (standard-sized twin bed, desk, desk chair, dresser), furnished living room (two armchairs or a couch is provided), and full kitchen with dining table and chairs. This suburb is connected to Linfield's computer network (Catnet) and phone system.
Resident Advisors: two
Features: All units are two bed/1one bath. Furnished bedrooms include a bed, dresser, closet, desk and desk chair for each resident. Offers an off-campus feel of apartments with a buffer from the conventional residence halls. Has some of the best furnishings of all living options on campus.
View the floor plan