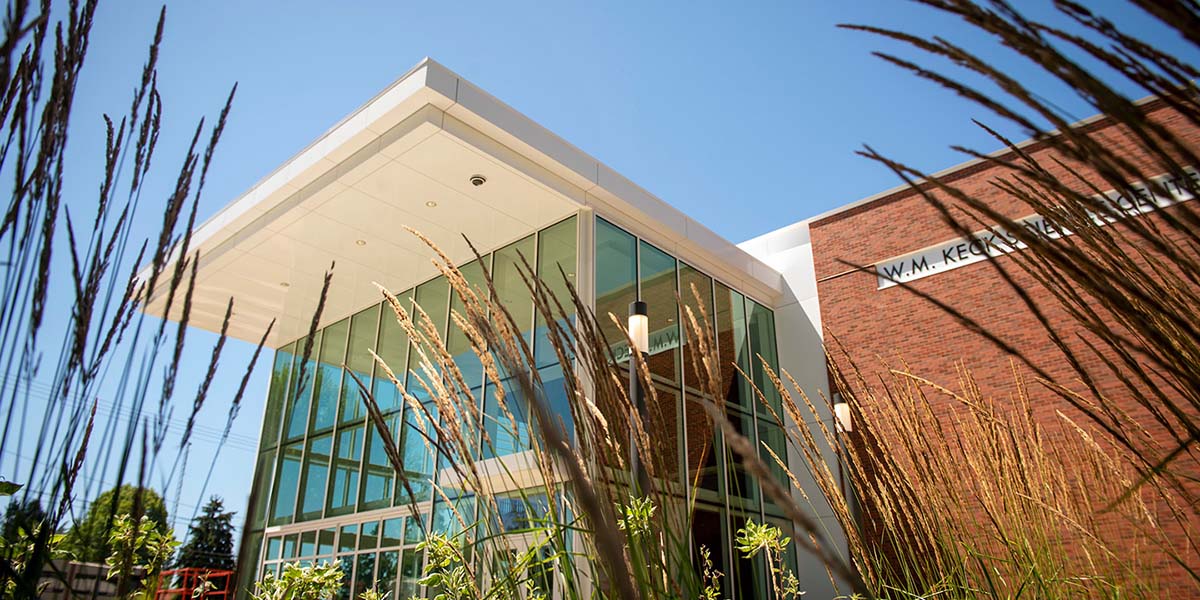 Meet Lizeth Quiroz '26
Building Her Dream Through a Summer Internship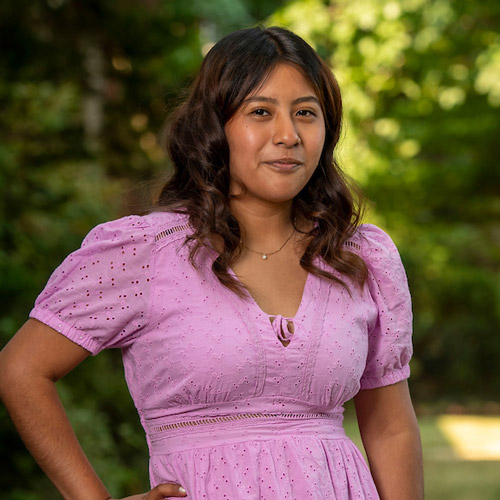 It's amazing the difference a year makes.
A year ago, Lizeth Quiroz '26 was walking across the West Albany High School graduation stage, becoming the first person in her family to earn a high school diploma.
Today, fresh out of her first year at Linfield, Liz is participating in a paid summer internship with Unidos Bridging Community, a nonprofit helping immigrant families in Yamhill County.
In her role, Lizeth performs outreach to farm workers in Yamhill County, raising awareness about wellness, immigration support and leadership development resources.
"My parents are farm workers," said Lizeth. "My work with Unidos feels like my way to give back; I can help others avoid some of the struggles my parents have experienced. And I really wanted a job where I could speak Spanish."
Paid internships in the nonprofit sector are not very common.
But thanks to a unique partnership between Linfield's Office of Career Development and First Federal Savings and Loan, Linfield students can participate in part-time internships at local nonprofits and earn money for it. The Community Internship Program supports five undergraduate interns every summer.
"The impact from the First Federal Community Internship Program goes far beyond a community collaboration," said Michael Hampton, director of career development. "Internships are an investment in the student's confidence, they provide real-world application of classroom learning, create connections and networking opportunities, and help further shape their career goals."
As for Lizeth, she already knows that the experience she's gaining now will pay off in her future nursing career.
"I've thought about being a pediatric nurse, but now, after this internship, I would really love to help empower Hispanic families," she said. "I can speak directly to Latinx patients about their health care."
First Federal's chief marketing officer, Lindsay Dobie, said, "Lizeth's work at Unidos is impactful to so many families in our community, and we are thrilled that she is developing the skills that will benefit her career. Her experience is exactly why we developed the Community Internship Program with Linfield and why we will continue to invest in it."
The 2023-24 academic year will be Lizeth's last year on the McMinnville campus before she transfers to the School of Nursing in Portland.
And she plans to make the most of it.
She is a registration orientation leader (ROL) for incoming students, a member of the Linfield University Latinx Adelante (LULA) club and a student employee in the career development office.
Her advice to her peers: seek out all of the resources available on campus – especially career development.
"There is more help for you on campus outside of the classrooms," she said. "Explore what's out there like career development and academic advising. There are a lot of resources here available for you."
She's missing time with her family this summer, but they are rooting for her back home.
"My mom always tells me I inspire her every day by coming here and building my own dream. And my little sister says she wants to attend Linfield like her big sister."