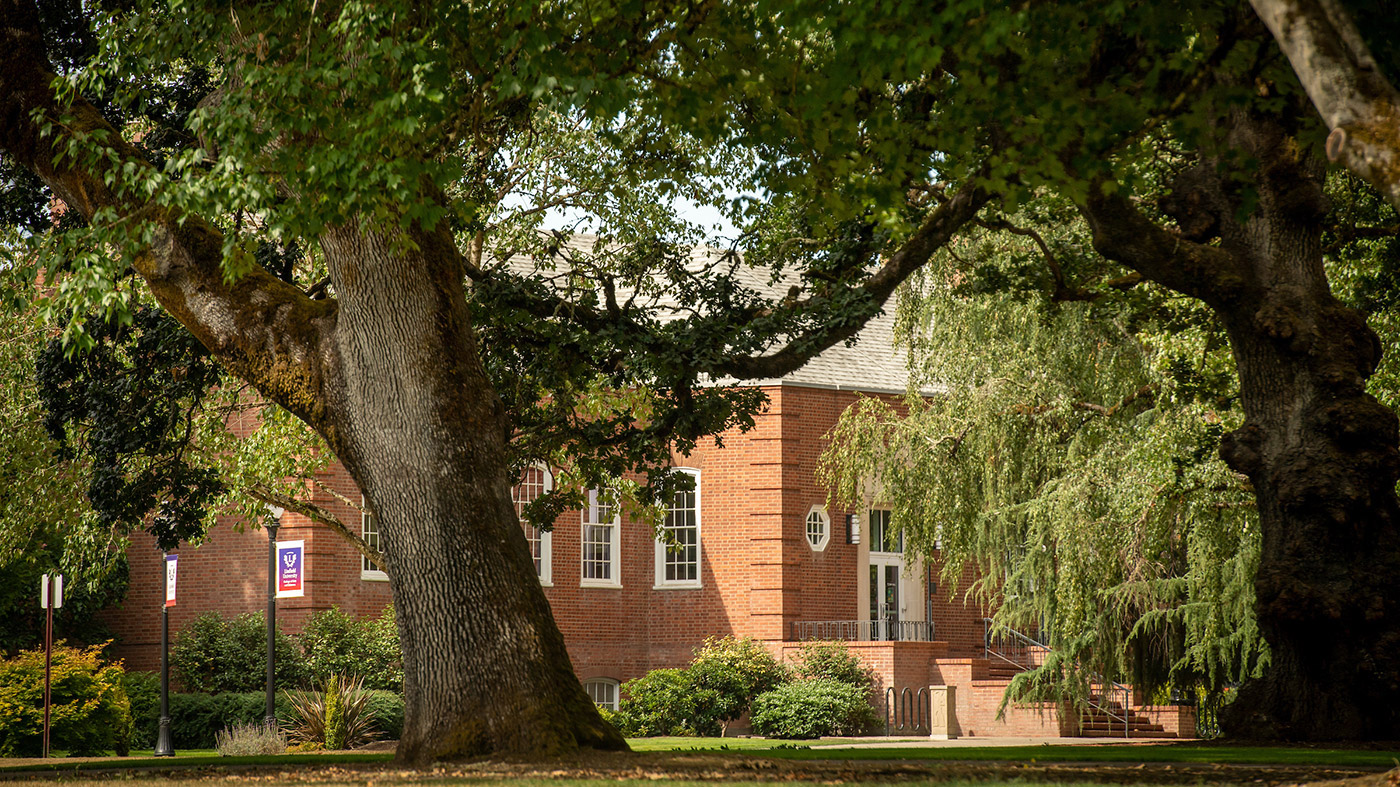 One Accounting Firm, Four Linfield Summer Interns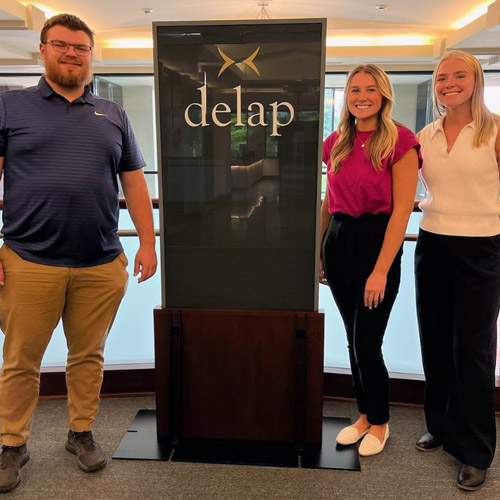 Sophia vanderSommen '25 is an accounting major, but she has yet to take a class on tax or auditing at Linfield. That didn't stop her from accepting an internship this summer at the Delap accounting and consulting firm, which includes rotations in both the audit and tax departments.
Sophia admitted she felt some anxiety filing a tax return for a client before she's ever had to file one for herself.
"My reviewer [at Delap] was rooting for me," said the rising junior from Tigard. "It was scary – I didn't want to do things wrong – but she didn't expect me to know it all at first. That's what internships are for."
Delap has a history of hiring Linfield students as interns, and Linfield graduates as employees.
This summer, four Linfield students are among the firm's 18 summer interns.
"The Linfield-to-Delap pipeline goes back a long way," said Joe Seifert '08, a partner at the Lake Oswego-based firm. "Our talent acquisition and recruiting manager has a good relationship not only with the Linfield professors, but also with the Office of Career Development. There are a lot of Linfield people working here."
For his summer internship, Nick Severson '24 opted to work in the audit department rather than split time and do a tax rotation, also. He said prospective interns were able to talk with Delap employees who work in both departments during the hiring and onboarding process. After those conversations, the Sherwood rising senior said he liked the idea of going out to clients and working directly with them on audits more than working on tax documents.
It didn't take long to get out of the office. His first week at the internship, Nick said he was in a conference room at a client's business with two others from Delap as they conducted an audit of the firm's retirement-plan documents.
Much of his summer work involves preparing the files for Delap managers to make those kinds of visits, but sometimes he gets to go to site meetings, as well.
"Internships, at least this one, are not like you see on TV," said Nick.
"We're not filing and getting people coffee. We're doing real work, helping people do meaningful things. They're big on that here, and I appreciate it." 
Caitlin Hillman '24 went back home for the summer to Seaside, which is more than an hour-and-a-half drive from the Delap offices. Delap gave her the flexibility to work from home three days a week, so she only has to make the drive to Lake Oswego twice weekly. That kind of flexibility, as she does both tax and audit internship rotations, offers her an example of the kind of hybrid workplace she hopes to find after graduation.
"The Delap culture in general has been amazing," said the rising senior from Caitlin. "They want us to succeed. They've made it a priority for us to connect with partners and managers, and to learn what it's like to do this work in the real world."
Savannah Fitzgerald '23 also did a Delap internship this summer, fully remote while living in Boise, Idaho.
All the Linfield interns said the summer experience supplements the classroom learning they've done in college, and allows them to see a clear pathway after graduation.
"This summer has been great," Severson said. "I could see myself doing this work for a long time."