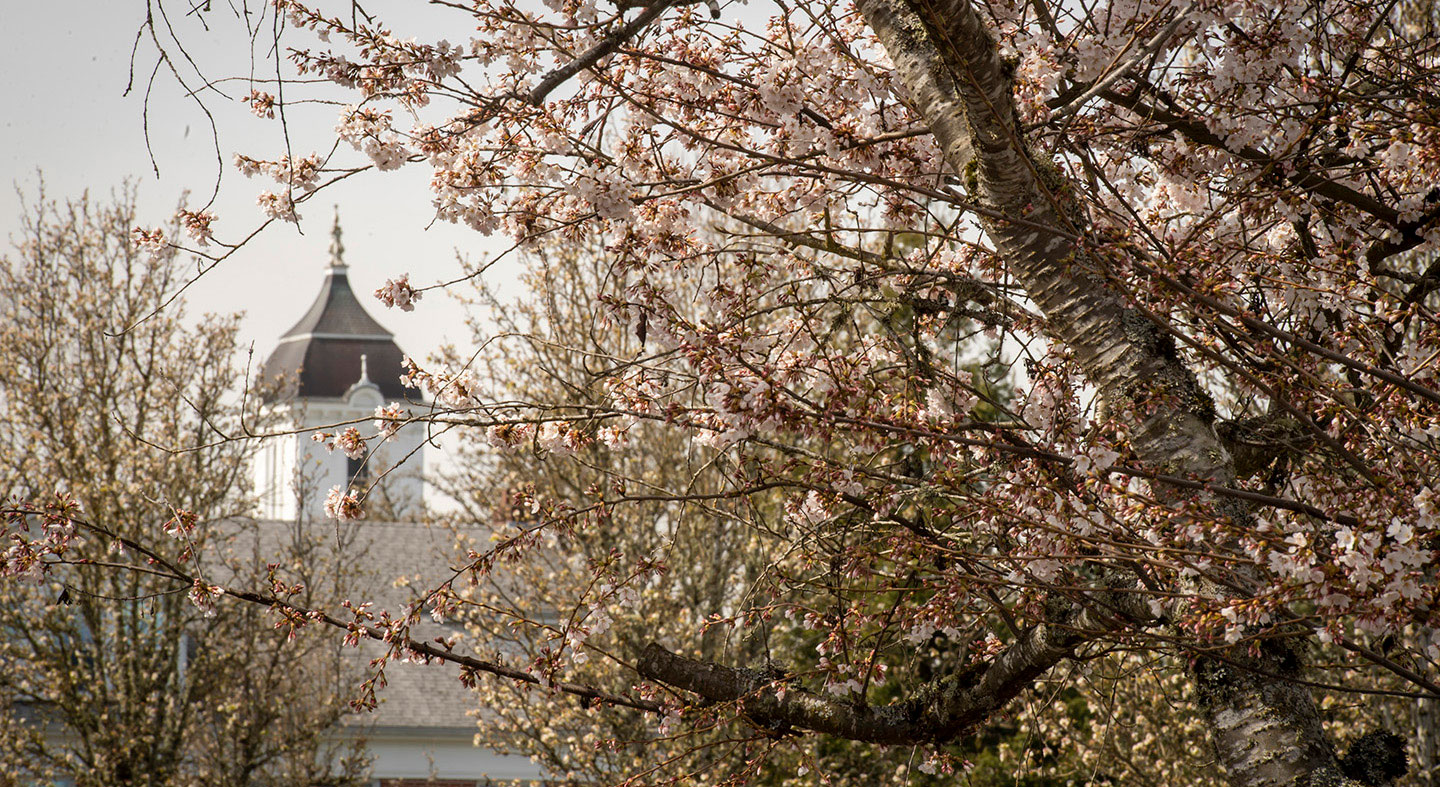 Meet Kalkidan Crapper '19
Pairing Art with Science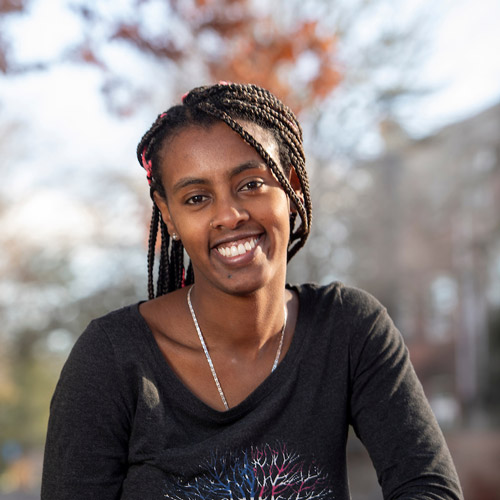 Linfield alumnus Kalkidan Crapper '19 is combining her passions to inspire future generations.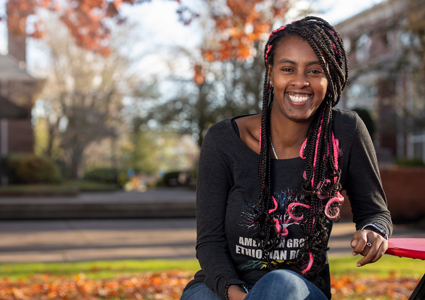 Kalkidan, 26, is a fourth-grade teacher who believes every kid should have the chance to learn about science, technology, engineering, art and math (STEAM). She tries to incorporate these topics into class a little bit each day — typically some sort of science project where her students get to be hands-on and ask lots of questions.
Asking questions sparks their curiosity, which is very important to Kalkidan.
Kalkidan's passion for science started at a young age.
She remembers doing summer school projects with her dad, Jeffrey Crapper '00, many of them geared toward science, and she still remembers trying to build a building that could sustain earthquakes.
Since then, she's loved science and wanted to do something involving it. When she initially applied to universities, she intended to major in nursing. However, as she got into the curriculum, she realized that it wasn't quite piquing her interest.
After further exploration, she landed upon education. 
She specifically mentions education professors Steve Bernhisel and Mindy Larson, who helped her on her journey – without them, she said, she might not have ended up where she did. With their guidance, she realized that education was where she could thrive. She loved helping others and teaching, she said, allowed her to combine her love for science with her love of service.
Kalkidan said it's important to remember STEAM is more than science.
"STEAM doesn't stand for just science, it stands for them all: science, math, technology, engineering and art," she said. "And so, if your passion lies within one of those five, it's just about finding a way to connect with one and then branching out to the others." 
Her teaching approach allows students to discover what they love and pursue it – all while being curious about what comes next. She likes to remind her students it's okay to get out of their comfort zone.
"I tell them, 'You don't need to have the answer to everything, you just need to be curious enough to try it out,'" she said. "Kids are perfectionists in their mindsets. They don't want to fail at certain things, so they don't try. I tell them, 'No, it doesn't matter — just try it.'"