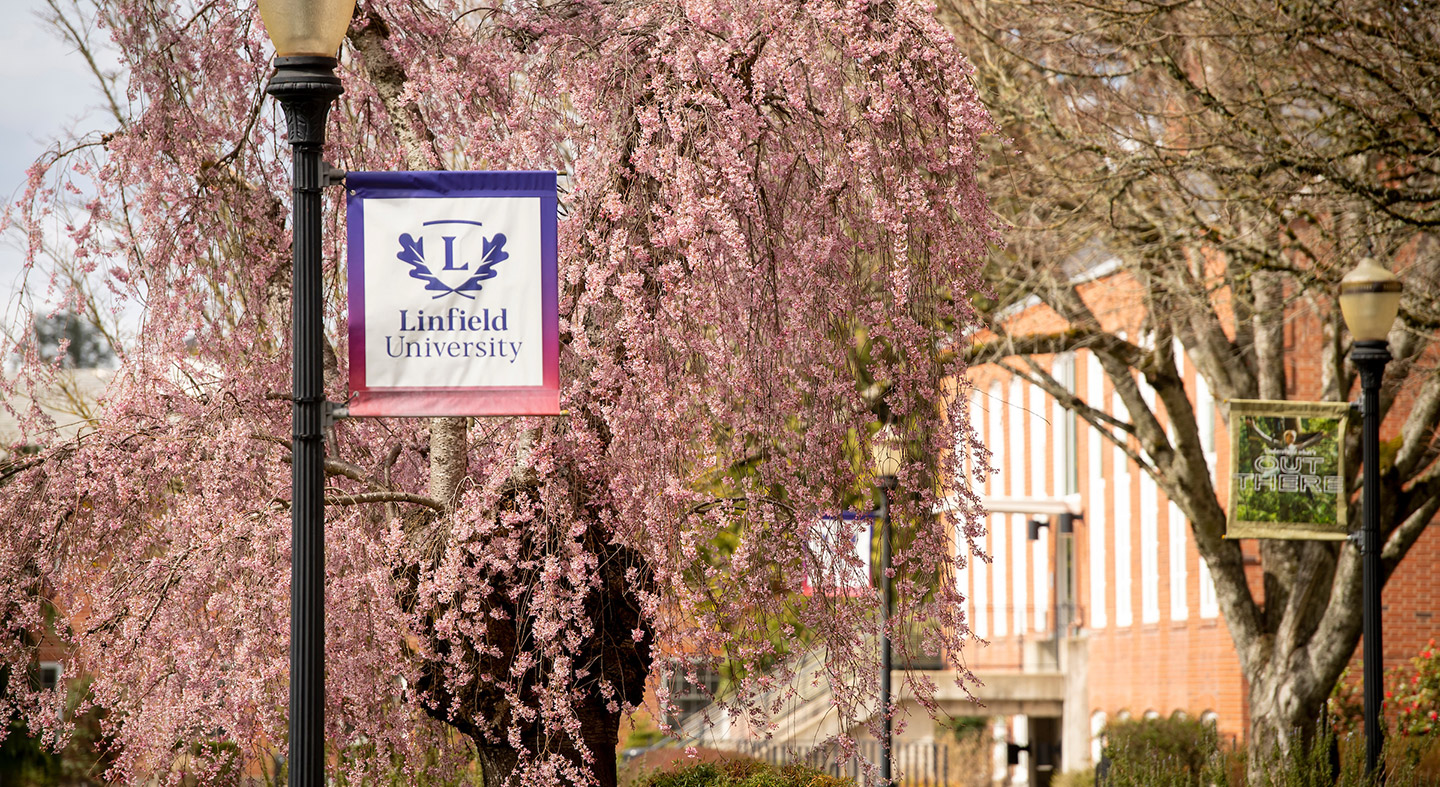 From Football to Finance:
Owen Hand '24 Scores a Competitive Scholarship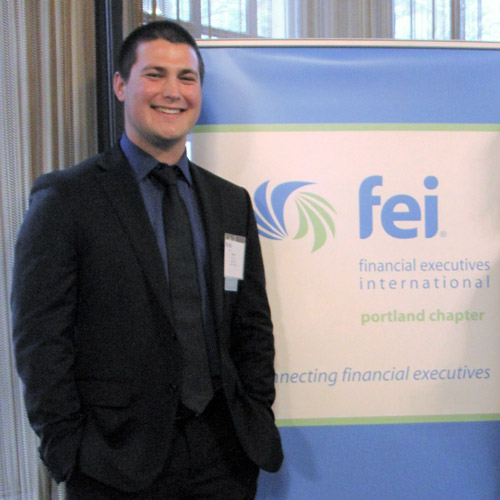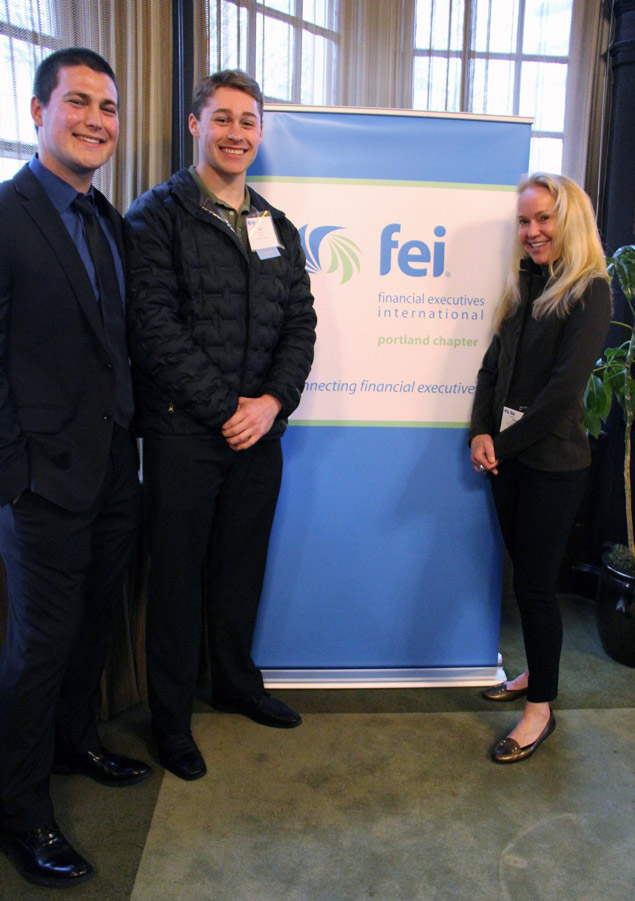 While small universities supply plenty of opportunities for students, sometimes it seems harder on paper to match up against big-name schools. This could potentially create financial obstacles for students when competing for national scholarships.
This challenge did not stop Owen Hand '24.
In fact, the junior finance major is thrilled to be an award recipient of the 2023 Financial Executives International (FEI) competitive scholarship.
"I was obviously pretty excited and proud that I was selected for the scholarship," he said. "I am appreciative of Professor Romero for organizing the whole thing."
A Southern California native, Owen was first drawn to Linfield after being recruited for the football program. He appreciated not only the atmosphere of the team but the campus as a whole. After two years of playing football for Linfield, Owen, unfortunately, faced career-ending injuries. However, the tight-knit community and the ability to help on the coaching side of football have kept him here.
Owen started his academic journey as an exercise science major. But after completing a biology course, he decided to switch his focus to finance.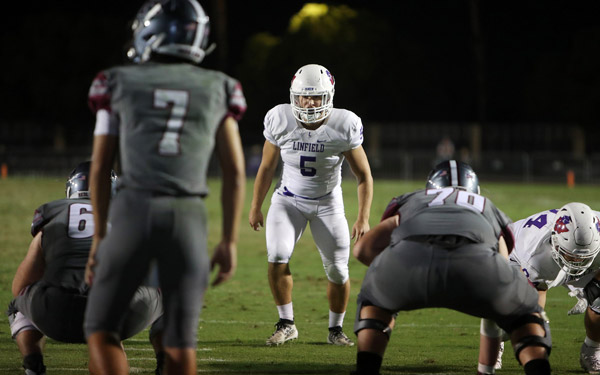 "I like exercise science, but it was obviously hard, and I was kind of drawn to finance because I love investing and the subject really interests me," he explained.
Three years later Owen has stayed passionate about his coursework. Associate Professor Madeleine Romero noticed and took the liberty in nominating him for the FEI scholarship. The application consists of two letters of recommendation and a personal statement.
"Professor Romero honestly orchestrated the whole thing," Owen said. "She reached out to me and told me that I should apply for it, so I did. I wouldn't have known about it otherwise."
FEI only gives out six scholarships a year, five of which are appointed to the big Oregon universities and only one goes to all other schools in Oregon and SW Washington.
The scholarship will be provided prior to the 2023-24 academic year.
"I am so excited for Owen," Romero said. "It is quite an honor and coup for a Linfield student to get the award, and he is incredibly deserving because of his leadership activities and academic achievements."
Owen attended a ceremony at the University Club in Portland, Ore. on April 20 to accept his award and network with financial executives. With only one more year left at Linfield, Owen is beginning to eye the future. After graduation, he hopes to pursue a job in the finance industry.
"I'm interested in both the stock market and helping people," Owen said. "If I can somehow combine the two, whether that's as an advisor or working for a wealth management firm to help people make money, I think that would be really rewarding."
Owen's desire to help others is nothing short of his generous character.
Fortunately, he can make this dream a reality with the support of the FEI scholarship.
"A big thanks to Professor Romero for making this happen. This scholarship will make a big impact on my life and my ability to continue to go to school," Owen said. "And thank you to FEI for making this scholarship possible, it's really meaningful."