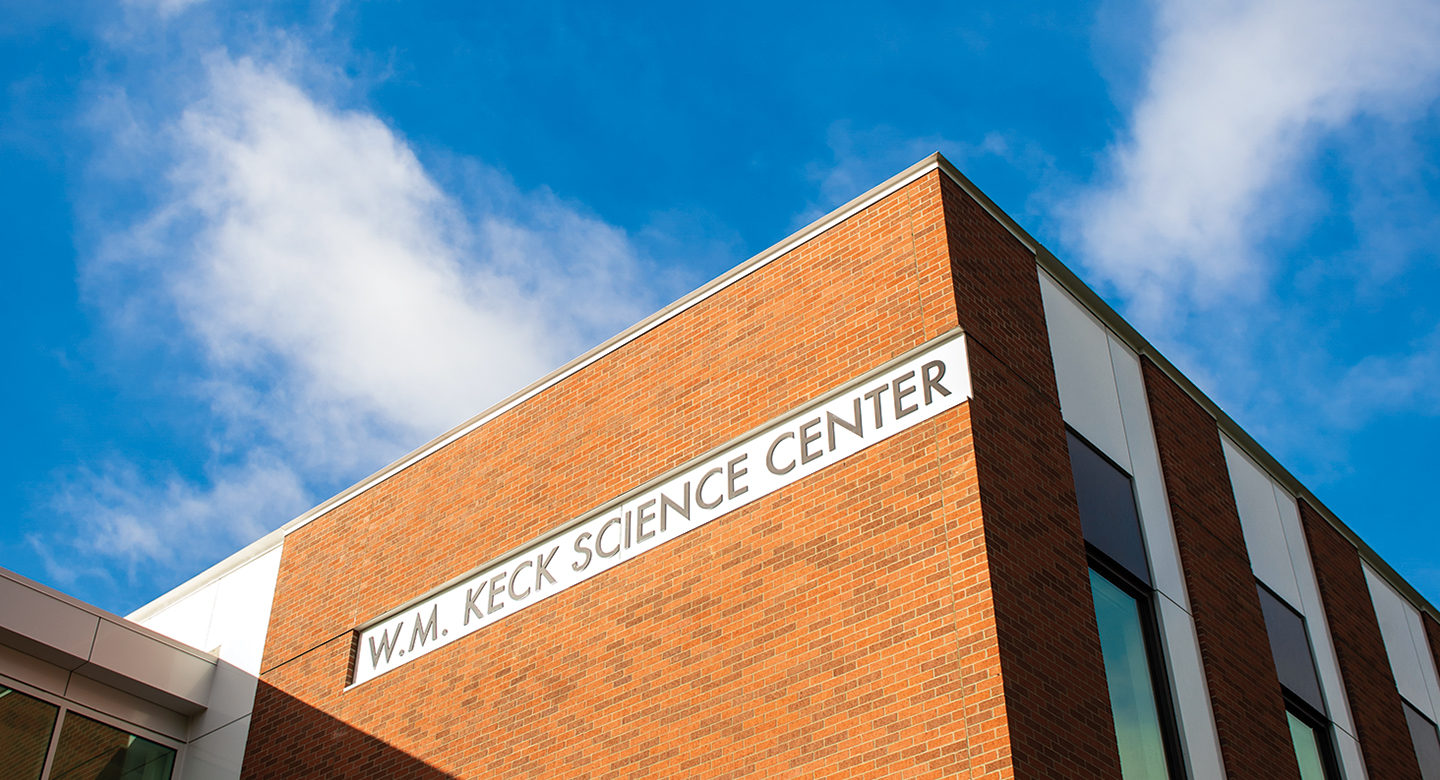 Meet Linfield's female STEM leaders and instructors
Empowered Women Empower Women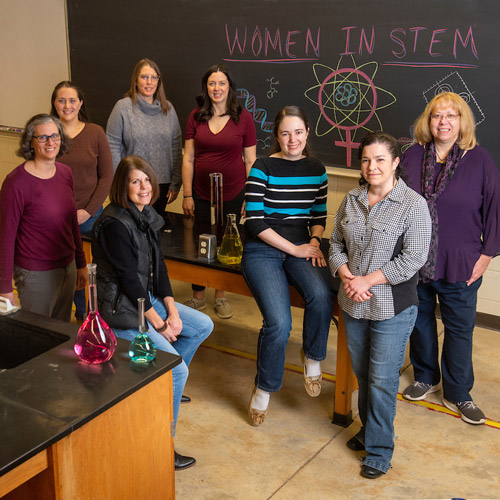 Of the 21 faculty members and instructors in Linfield's STEM areas, 11 are women. While nationally, the number of women decrease with academic rank, half of Linfield's women STEM leaders have earned the advanced titles of associate professor and professor.  
Simply put, Linfield is above the national average. 
Meet our women leaders in STEM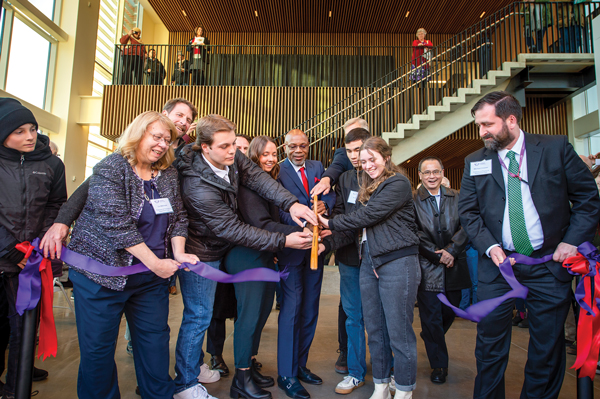 In biology, biochemistry and chemistry: 
In physics and engineering: 
In math and computer science: 
In health and human performance:
Climbing their way to professor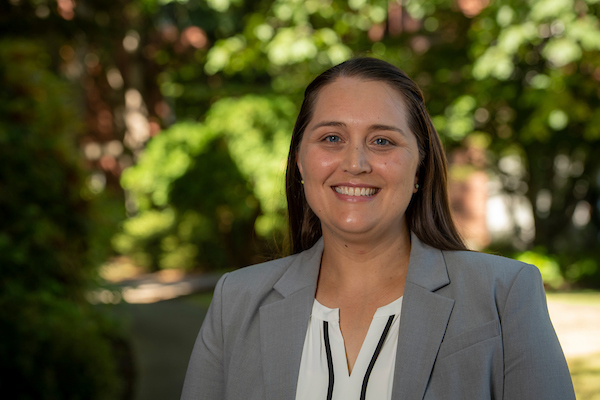 These women shape the STEM experience for Linfield students every day – from classes and labs to collaborative research projects and more. And while their own experiences advancing in their fields of study are unique, they shared the impact that culture and support can have on their journeys. 
"It really depends on the [community] culture and who is running the lab. The culture they establish is really important," said Megan Bestwick, recalling her experience when earning her doctorate. "In my research lab, I was the only woman with all men – and I never felt beneath anyone else." 
"I had great female mentors in my undergrad. I also had male mentors that were encouraging," said Kate Lorenzen. "It was not until I got to graduate school and left my undergrad bubble that I felt what it was like to be in a highly competitive, male-dominated atmosphere, and the challenges of being a woman in that world."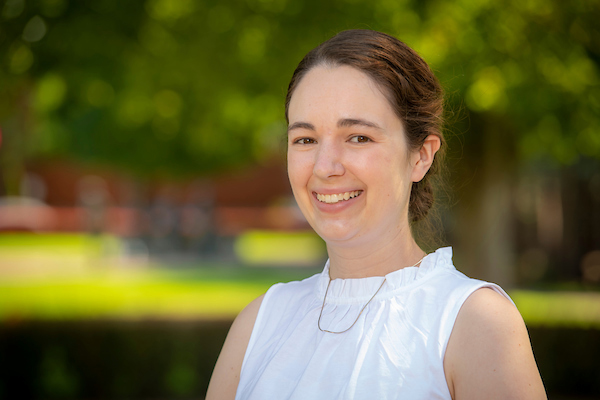 Kate felt like she didn't belong while minoring in physics – not from her professors but from her peers. 
As she walked across the stage to receive her doctorate, Kate realized there were far more male graduates than females compared to the start of the program.  
"My cohort started as 10 men and 10 women and ended with 10 men and three women." 
Having the right academic support from the get-go is a game changer, adds Professor Liz Atkinson.  
"Picking the right research advisor is important – the one you're going to invest your time with to get your Ph.D. is a really important choice. You have to have a good fit otherwise you can sometimes be made to feel like you don't belong there."  
The future is women 
One way to show that women belong in the laboratories and classrooms is for students to see themselves in their instructors. 
"Representation matters," Megan said. "Progress has been made, but we still have a way to go." 
Liz remembers at her alma mater, "there were not a lot of female faculty members – period."  
Historically, women have struggled more than their male counterparts because of personal responsibilities. 
"As a woman," Megan added, "after becoming associate professor, you're generally starting families while pushing to do research for promotion, then on to tenure and next sabbatical. How do you return to that same level [before starting a family]? I think there's more support than years past, definitely, for having children in STEM fields; but that hasn't always been the case." 
"At one point it was thought that it wasn't a woman's place to get a Ph.D. in any STEM area," Liz said. "I found good mentors who would point out discrepancies that I may not have noticed at first. They blazed the trail for us, and hopefully, we're continuing to blaze the trail for this next generation." 
"Times have changed and they're still changing," Liz added. "One thing about working in academia at Linfield is that we have incredible colleagues. So that makes it really helpful [to be a woman here]. 
A non-traditional start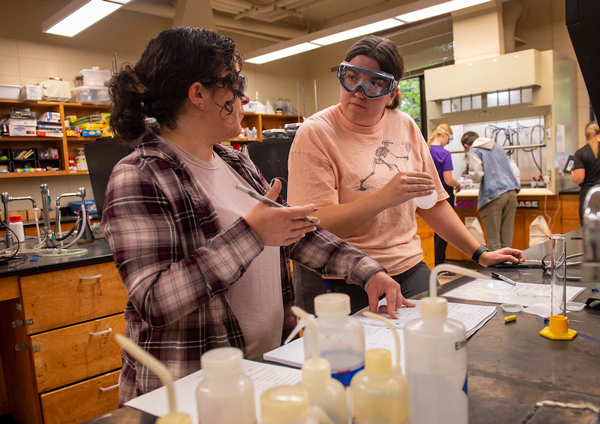 Faculty members are not the only ones who benefit from a supportive and inclusive environment for women.
At the end of her first year of studying at Linfield, Veronica Siller '10 gave birth to her son. But, thanks to the support she received, she never felt less than any other student as an 'untraditional' student on campus.
"I feel privileged by the Linfield environment versus what a big school would've offered," she said. "My cohort was 50/50 male and female, and we were a close-knit group. I would bring my son to class and study groups. Nobody minded. I was very supported."
She graduated from Linfield with a degree in chemistry in 2010, and when she was offered the job as lab coordinator at Linfield in 2016, it felt like coming home.
She couldn't wait to return to what felt safe and familiar. "I now get to work with some of my favorite professors from my time as a student," Veronica said. 
Fostering growth in Linfield students
It is this feeling that these women leaders hope to instill in all Linfield students.
"It's about fostering a growth mindset versus fixed mindset in students at all levels of education," Kate said. "Nobody's born with these skills. STEM fields are challenging; if you work hard, you will get it."
For those interested and willing, there are a variety of career paths and opportunities available to explore.
"Think about what makes you happy, not what others want you to do," Megan said. "And if you change your mind halfway – that's okay!"
Thanks to these women leaders in STEM and their lived experiences, Linfield is a safe place for students to try new things and find their passions.
"Our students can really shine in Linfield's bubble, where they might not be able to at a larger school," Liz said. "There are many more opportunities for them here. Here, you become a big fish in a small pond."