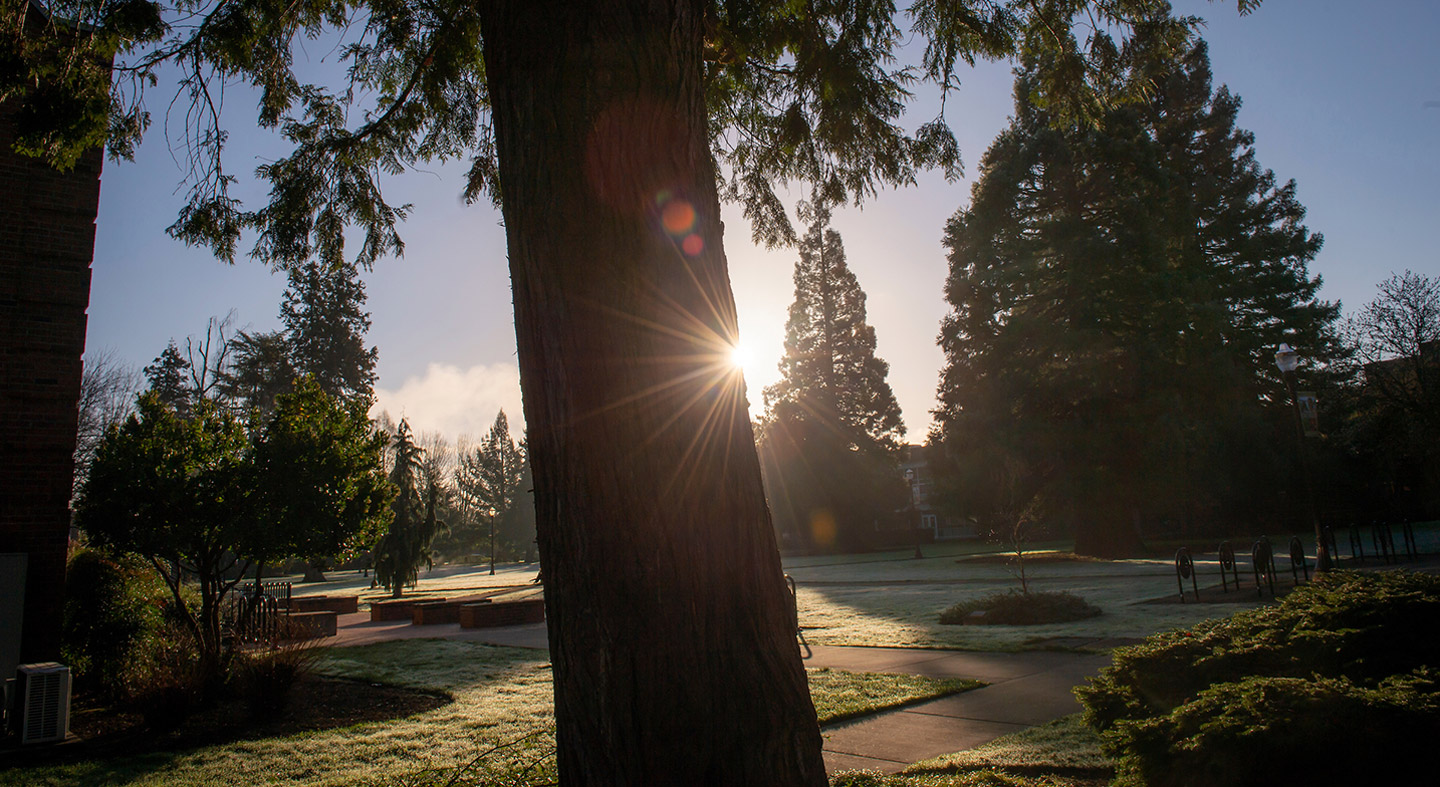 Creating a Space for Difficult Conversations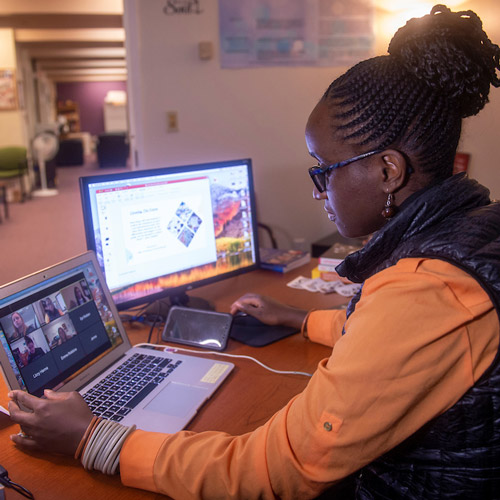 Do you remember where you were in June 2020?
Most likely you were like me – in your house, trying to stay safe (and sane) from the coronavirus. I was actually back east, where I had been since spring break in March thinking I would return to McMinnville in a few weeks. Now we were in the heat of summer, months into an unknowing state of fear.
Around the same time the world was shutting down in March 2020, Breonna Taylor was killed in her home by the Louisville Metro Police Department. A few weeks earlier Ahmaud Arbery was murdered while jogging in rural Georgia. But many of us didn't know his name until early May when cell phone video was released of the shooting.
I remember the social media outrage and how every time I went jogging after seeing that video, I couldn't get Ahmaud out of my head.
Then just a few weeks later, George Floyd was murdered in Minneapolis in police custody. Another heartbreaking video, in which George pleads for his life and his mother, flooded our timelines.
One of my lifelines during this time was a group text with my colleagues and friends in the Linfield Athletics department, including Jane Samuels, Linfield's associate athletic director. A diverse group – about as diverse of a group you're going to get at Linfield.
We were mad together. Sad together. It was just a group text, sure. But it was a way to process.
We felt compelled to do something.
We wanted to create a space to process our thoughts and feelings. To act. We'd all been stuck at home for months and since Zoom was our new office, we decided, why not try a Zoom conversation?
Not just for us – for the entire Linfield community. We knew others must be hurting and confused. I don't remember much from that first session except that I felt relief after logging off that I hadn't felt in months.
Like exhaling after a long, tense exam. 
That feeling was so great and we were inspired to keep it going. This space we created became known as WildX – short for Weekly Insight and Dialog Across Campus. It started gaining traction and folks began joining our calls that we had never met before.
It was healing to come together during this time where we felt so divided.
Those first couple of months we had so many hard conversations about race and justice, including conversations with folks on the frontlines of the protests to the McMinnville Police Chief.
We wanted to not only provide a space for reflection but also a space for education.
I think we knew it was working when we started to hear criticism that we were being too controversial. When it came to issues of social justice it felt necessary to make people a little uncomfortable.
Ultimately, we wanted to model a solution for our students and have them feel invested. As many of us, especially students, became burnt out on Zoom meetings we were determined to keep WildX going. We wanted students to feel as if it was a space for them to have these hard conversations that they didn't feel comfortable having in other places. 
Toward the end of spring 2021, we had two students, Andy Starkel '21 and Keaton Wood '21, who showed interest in hosting their own session on masculinity in sport. It turned out to be a conversation that could've continued for hours. And with that, we had created something for them to really take ownership of.
Both Keaton and Andy would enter our new grad program in the School of Business in fall 2021. When they were tasked with completing a fellowship that benefited Linfield, WildX felt like the perfect fit.
"Being a part of WildX has been one of the most fulfilling experiences at Linfield," said Keaton.
"The opportunity to participate in conversations that help contribute to meaningful change is something that will be with me forever."
Collectively we expanded the ownership of WildX to student groups, including the Student-Athlete Advisory Council and the various student groups, providing them with the opportunity to present on topics of most interest to them.
Andy added, "Working in unison with many different groups and clubs on campus has expanded my horizons."
"It has allowed me to meet and hear the stories of some of the incredible people we have on our campus."
We have been proud to have tough conversations about Newberg's school board and Critical Race Theory, as well as unpack the HEDS survey data.
As we've met with colleagues from other institutions trying to start similar initiatives, we are reminded how lucky we are to have a space like WildX.
We even received recognition from the NCAA for our efforts.
Ultimately, what started in a time of need has proven increasingly relevant and supportive to our Linfield community – and we strive to keep that going.
Join the conversations
If you have a topic or idea for a future WildX, you are encouraged to email wildx@linfied.edu. Check Linfield Ahead for our weekly schedule and Zoom links to join the conversation.