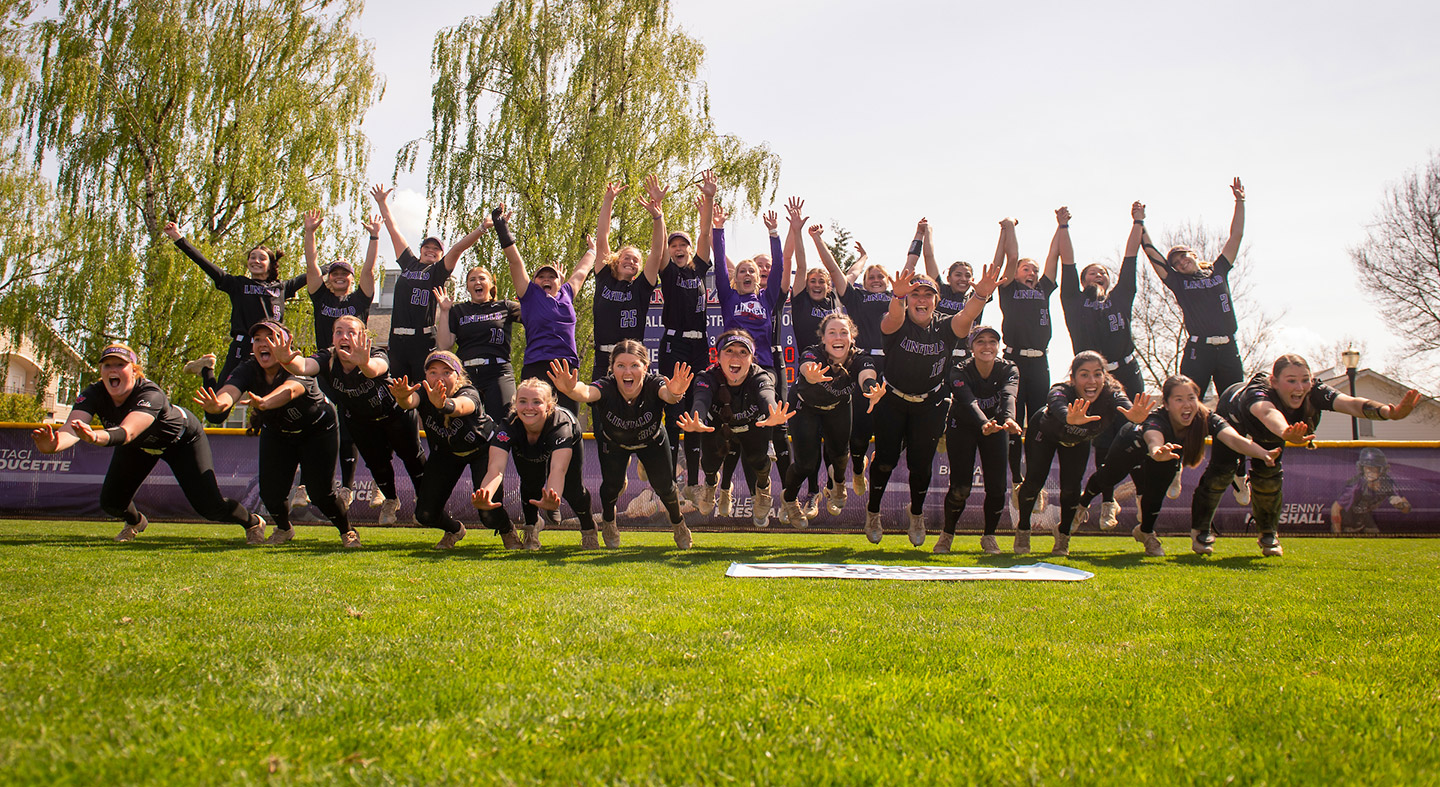 Meet Baily Paul '22
Transfer Student to Softball Star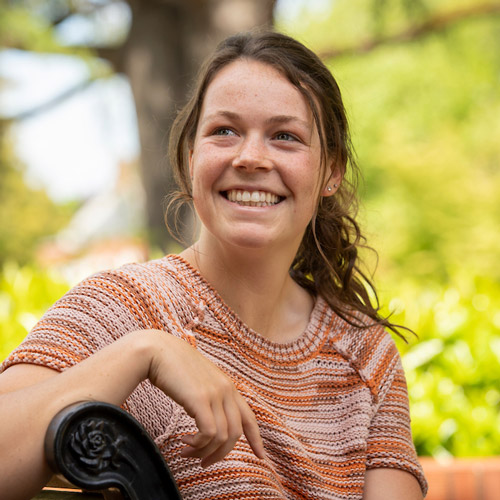 Baily Paul '22 wanted to play NCAA Division I softball from a young age. She worked hard, excelled in her craft and got the offer she wanted from Seattle University.
"It was a great experience. I loved my team and they taught me a lot. But, at the end of the first year, it just wasn't for me," Baily said. "I'm from Gig Harbor, Washington, and didn't settle into the urban campus life."
Seattle may not have found a place in her heart, but Baily persevered through pandemic setbacks to continue her softball career at Linfield University and graduated May 29.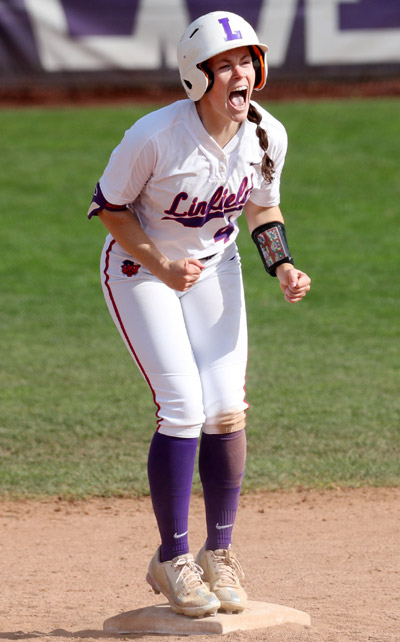 Even while playing and attending school in Seattle, she never lost contact with Linfield's head softball coach Jackson Vaughan. Linfield had been her first choice before Division I became a possibility. She reached out to Coach Vaughan two months before she began her sophomore year and asked if there was still a spot available on the team.
"I took a tour of the campus when I was in high school and the tour guide was saying 'Hi,' by name, to every person we passed," Baily said. "When I had the chance to transfer [in fall 2019], it felt like coming home. It was a place I could grow."
She had been leaning toward exercise science then teaching as a major. But building a relationship with Professor Natalie Welch refocused her studies.
"Natalie had worked at Nike with fitness apparel and that sounded like something I was way more interested in. After listening to her in class, I went to her office the same day to talk with her. After hearing her story, I became a sports management major," Baily said.
During her sophomore year, the softball team had its season cut short by the COVID-19 pandemic.
While she had formed relationships with teammates, Baily was still only beginning to connect with students outside the team. Linfield returned to campus the following fall, earlier than most other colleges and universities, but activities were still limited.
When Baily learned from a teammate about the Outdoor Recreation Program at Linfield, a club that organizes regular hikes and other outdoor activities, she joined in every outing that she could.
"It was great because we could drive to the trailheads or other activities by ourselves and still be safe, wearing masks, while being outdoors in a group with other people," she said. Since that time, because pandemic-related restrictions were eased, the group has been able to add regular trips to bouldering gyms and other activities to the mix. Baily became a leader of the group in January Term 2021.
She interned at Peninsula Metropolitan Park in Gig Harbor as a youth camp leader and organizer during the summer after her junior year. Planning, recruiting for and running the camp provided a window into event organizing.
"It was so cool to see the whole process from beginning to end, and it gave me a whole new appreciation for camp counselors," Baily said with a smirk.
In September 2021, she accepted a part-time job with Maysara Winery. She assists with events, gaining more experience on the job, and will continue there through the summer of 2022.
A flexible schedule helped when NCAA Division III softball returned in full this spring.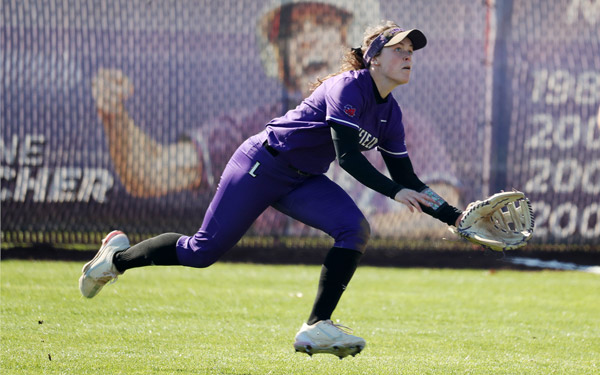 Baily, a right fielder, and the Wildcats made it a season to remember. After winning the Northwest Conference title, the NCAA Division III Regional title (Baily scored the winning run in extra innings) and a Top 10 ranking in the nation, the team traveled to Texas and battled back from first-round losses to appear in the Marshall Regional title bracket.
"I wish we'd won, but it was such a great trip," Baily said. "It almost felt like a world series because we were playing such high-ranked teams."
She ended the season with a team-leading .415 batting average and multiple individual honors, including:
Selected to the 2021-22 College Sports Information Directors of America (CoSIDA) Academic All-District 8 Team.
Selected to the 2022 National Fastpitch Coaches Association (NFCA) Division III All-Region X Team
Received the Vern Marshall Award, which is given to the Linfield athlete who demonstrates the greatest tenacity in their sport.
"In addition to Baily's success on the field we are equally proud of her success off the field. Working at the winery, playing softball, and putting up a 3.9 GPA speaks a lot about the outstanding work ethic and dedication to excellence that Baily possesses," Coach Vaughan said.
As she reflects on her time as a Wildcat, Baily is only more certain that Linfield was the right university for her.
"I discovered so many pathways, I have amazing memories and amazing people by my side. There were some long days, but it's been so worth it," she said.
Baily is now a graduate student at Linfield! She joins the 12-month Master of Science in business program this fall with 11 other students.