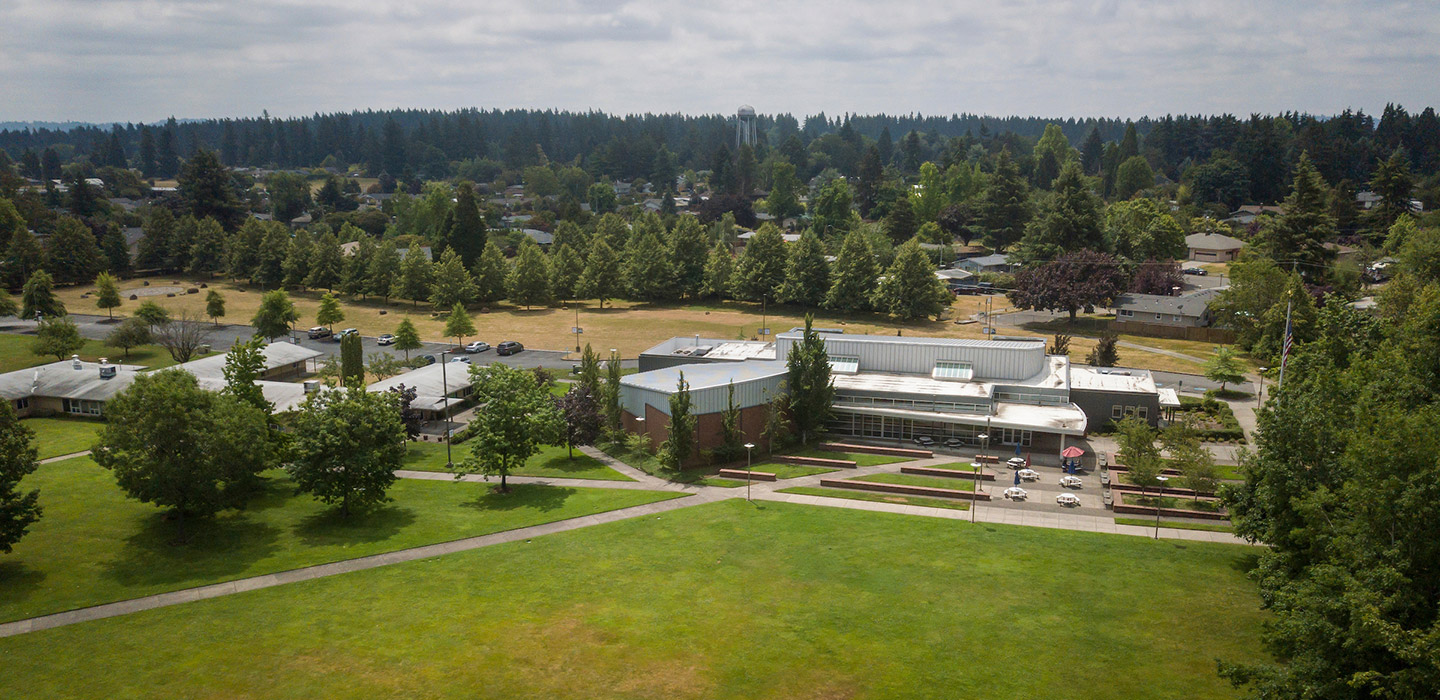 Meet Nicole Hale '22
Pursuing Her Dream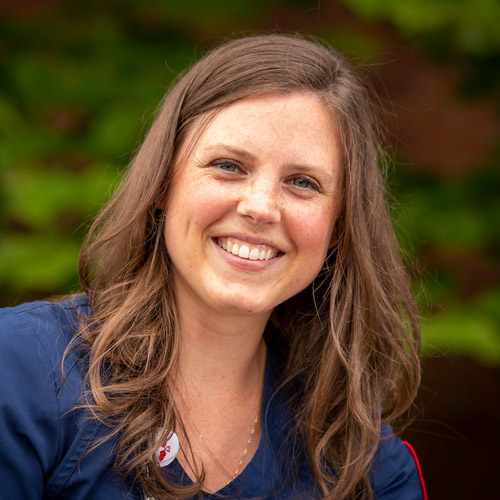 When Nicole Hale moved to Portland from Boise, Idaho, in 2006, her rented house sat across the street from the Linfield-Good Samaritan School of Nursing.
A waitress at the time, the distance between Nicole and a nursing career felt far wider than a crosswalk. 
"Nursing was something I always wanted to do, but I remember thinking I would never get into a school like that," said Nicole, 37.
Nicole received her Bachelor of Science in Nursing (BSN) degree on May 29, 2022, and a pin that signals her transition from student to professional.
She continued working in the restaurant industry while co-parenting her son, Micah, with her now-husband Steve. The couple welcomed a second son, Sam, in 2017 and taking maternity leave prompted a major life question: go back to the restaurant industry or take a chance on a new career?
"I decided I wanted to go back to school and pursue the nursing dream I'd had for two decades," she said. Nicole had taken college courses in the past, but it was a patchwork of interests and needs. 
She went to Portland Community College (PCC) Newberg Campus to discuss her plans with an advisor and received a warm welcome. Her path to Linfield began in 2017 with a small step, taking two classes in a semester at PCC instead of one.
In fall 2020, having completed her BSN prerequisites at PCC, Nicole took her first Linfield classes at the campus she once thought out of reach.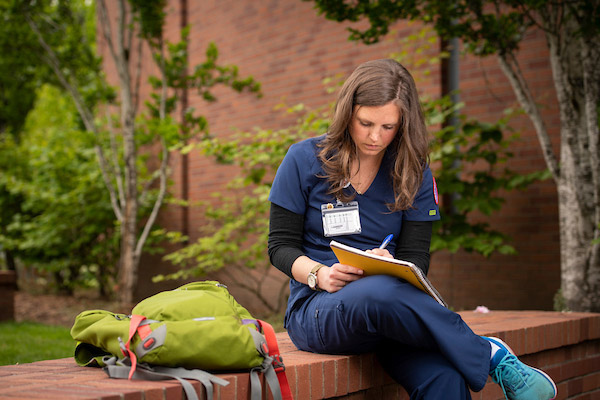 The following semester, Linfield transitioned its program to a new campus in northeast Portland.
At a time when the COVID-19 pandemic was in full swing and childcare was at a premium, Nicole juggled classes, caring for her sons and helping manage the paperwork for Steve's arborist business.
"My family and my in-laws and Micah kept me going in the early days. Micah, especially, knew what I was doing and was really supportive," she said.
More unexpected was the support Nicole found among Linfield students.
Early on, she connected with the School of Nursing's Peer Resource Network and met a mentor who offered support through personal and study-related doubts.
"She was there for me when I needed her and I knew that it was a group I wanted to be involved in," said Nicole, who mentored other students in her final semester.
When money was tight and finding a babysitter became critical to her success in school, two fellow students started a crowdfunding account and raised more than $3,000 to help cover the cost. Throughout her time at Linfield, other students served as inspirations as well as friends, colleagues and support.
"I could look around and see other women who were raising families, going to school and taking part in clubs. I wondered how they did it all," Nicole said. Then she joined the Critical Care Nurses Club and the O-Team, which guides new students during orientation, and became one of the women she so admired. "I figured out that it was possible to do it all and be part of the Linfield community."
Looking back, Nicole is grateful she didn't give up.
She accepted a job with Legacy Good Samaritan Medical Center in the weeks leading up to Commencement and Pinning on May 29. 
"I think all of us struggle with the feeling that we aren't good enough or aren't worthy, and we're always comparing ourselves to others and how they are succeeding," Nicole said. "But I learned that I was good enough and worth it. I encourage everyone in the nursing program or thinking about the program to do it. Then connect with your peers and faculty and the staff because everybody is there to support everybody."