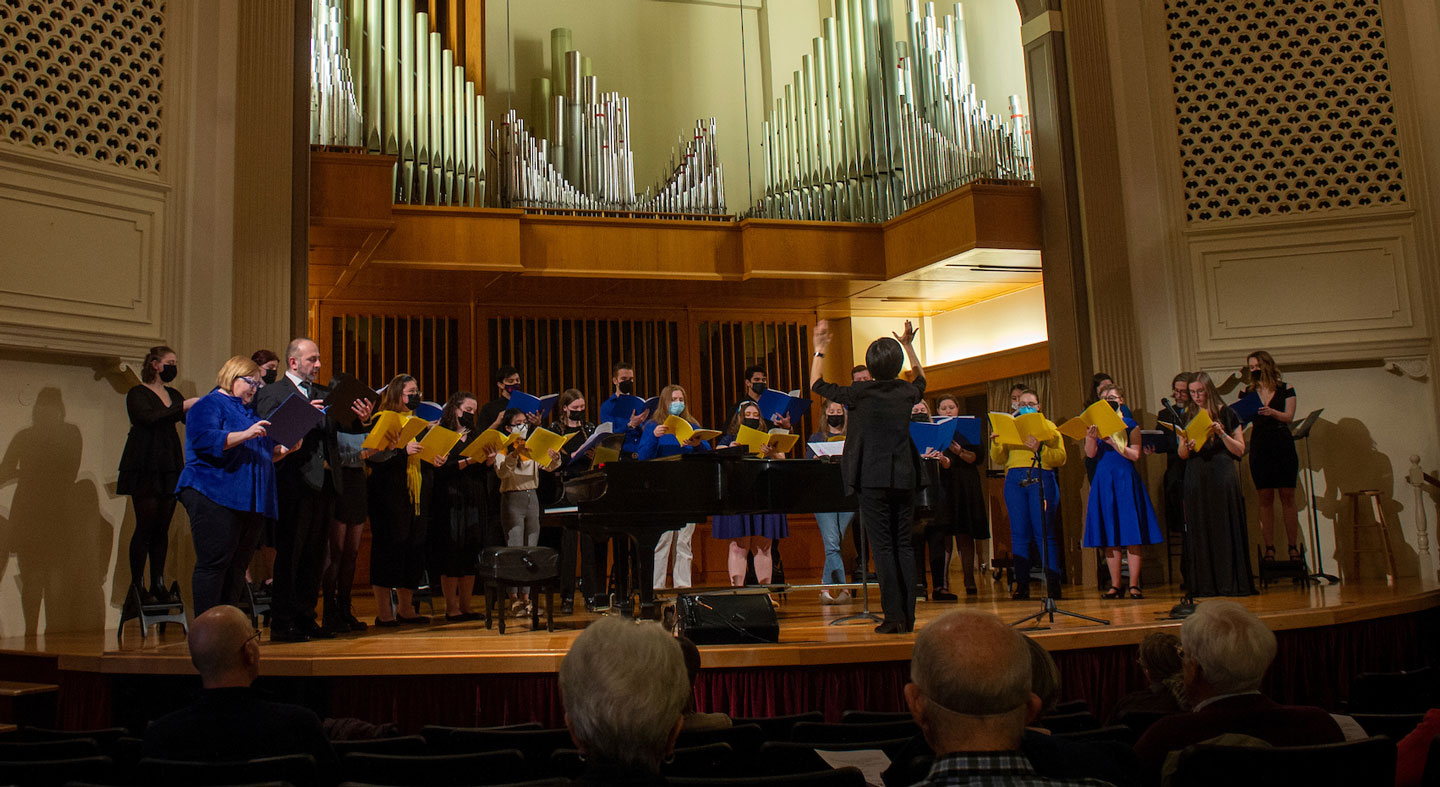 Opera events share spotlight with music of Ukraine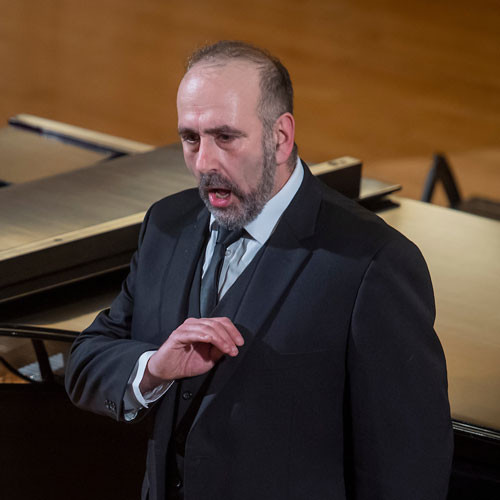 By Charlotte Abramson of the News-Register
After a two-year hiatus due to COVID-19, the Aquilon Music Festival is ready to return to the stage.
Director Anton Belov, who is also chair of the music department at Linfield University, said organizers are a little nervous to return to live performances amid COVID-19, but are hopeful they will survive the summer season without any outbreaks.
The festival includes graduate students from all over the country, consisting of approximately 30-35 students who auditioned for roles in the newly written opera "Ourland" and were cast for the roles in the spring.
"We are producing several winery events. We are producing special Ukraine concerts that feature music of Ukraine and we are producing a new opera," said Belov. A program of operatic selections will be performed Sunday, July 10, at Linfield University in Melrose Hall.
For the Musicians United for Ukraine concerts, Aquilon is collaborating with the Leleka Foundation, a small nonprofit organization providing urgently needed medical supplies to Ukraine as well as protective gear for the soldiers and civilians.
"All the tickets from those concerts, all the ticket revenues go towards them and whatever else our supporters want to contribute," said Belov. "It's actually a new discovery for me as well. Absolutely marvelous music, all the singers that are coming, they're singing in Ukrainian, they're learning all this brand new repertoire that they've never seen or heard before and we're bringing some guest artists."
The Musicians United for Ukraine concerts kicked off Aquilon's season with a show June 30 at Andante Vineyard in Dallas, and another July 1 at Lady Hill Winery in St. Paul.
"It's a very special thing I feel, in this world at this time in history, to feature music of that country. I think it's very special," said Belov.
Beginning July 8, productions of operatic selections are to be held at Lady Hill Winery and Linfield University in McMinnville. The highest-profile performance of the season is the new opera "Ourland," written by Daniel Helfgot and his composer Paul Davies, which will be performed in the Newberg High School auditorium on July 15 and 16.
"It's a very interesting work. It's dystopian, very dark, and it just so happens that it's about war and fascism and it's about all these things that are so relevant today," said Belov. "It was pretty much an accident how that happened; it was not supposed to be about Ukraine, but it turned out to kind of be."
Helfgot said, "Hopefully, the audiences will understand how important the subject matter of this opera reflecting today's world issues. The opera tackles subjects such as troubles at the border, troubles accepting the other and how people do some 'othering' when it comes to people who don't look or sound like we do."
"Ourland" was written with the intent to showcase struggles people are facing in the world today. "It's an opera for today, for our times," Belov said. "It's an opera that hopefully will reflect some of the realities on the ground."
The show will begin at 7:30 p.m. Friday, July 15, and Saturday, July 16, and run until 10 p.m.
"It's a very exciting new production of brand new work that has never seen the light of day," Belov said.
"Here we are and we are very happy that Aquilon is going forth with the plans," Helfgot said.
Tickets for all events in the Aquilon Music Festival can be purchased at aquilonmusicfestival.org.
Reservations are required, and ticket prices are $15-20 for winery concerts, $20-$35 for Musicians United for Ukraine concerts, and $20-$35 for the opera productions.
Originally published June 27, 2022 by the News-Register. Read more about Linfield in the News-Register archive.