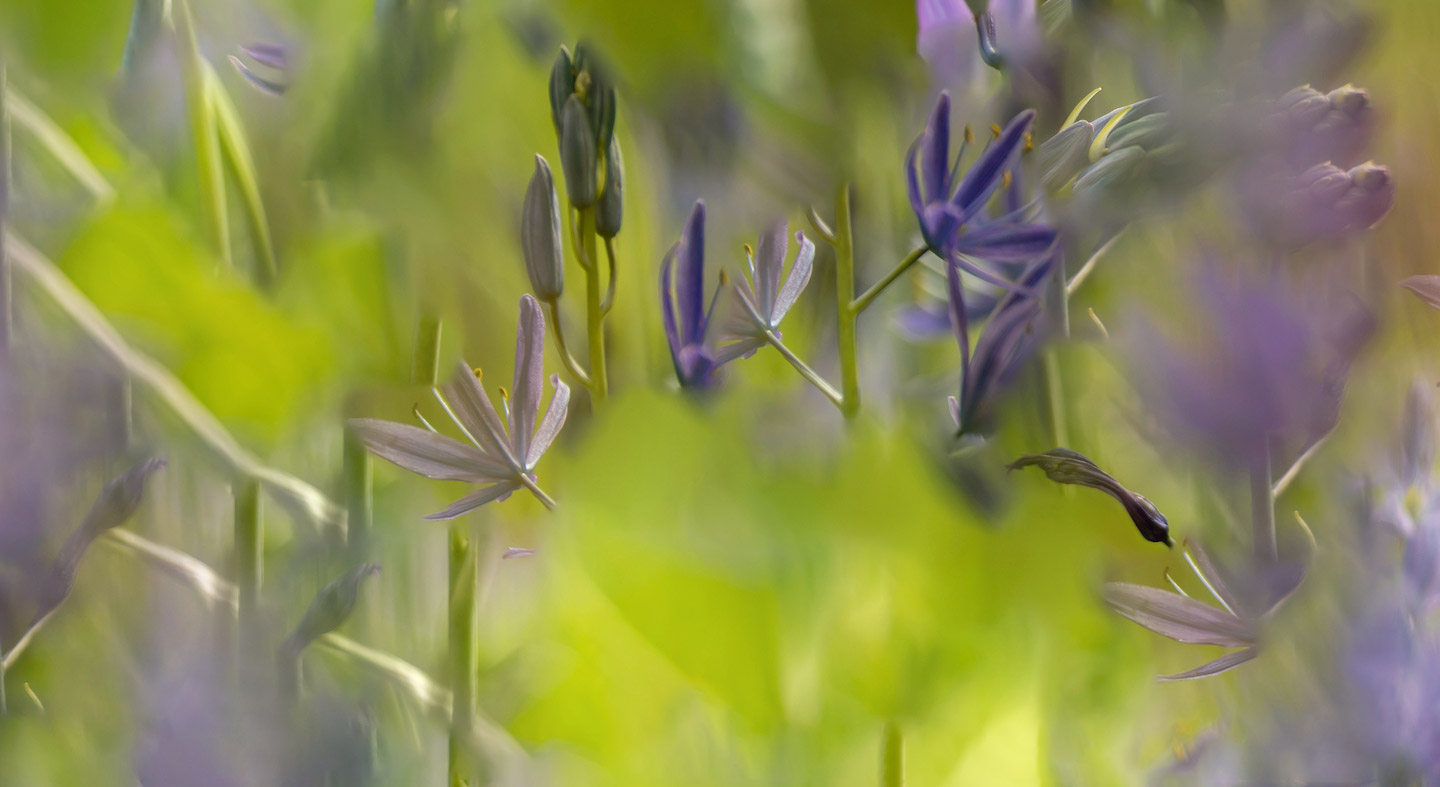 Linfield's Inaugural Camas Fest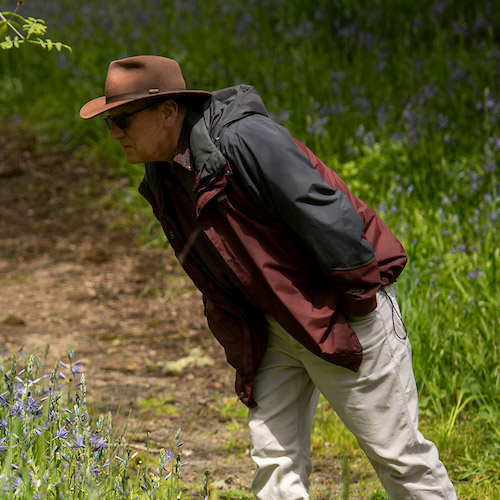 Oregon's natural beauty gets no shortage of attention. However, it's usually the "Instagrammable" spots that get all the attention: Mt. Hood, Crater Lake or the Painted Hills.
Bill Fleeger would like people to think smaller.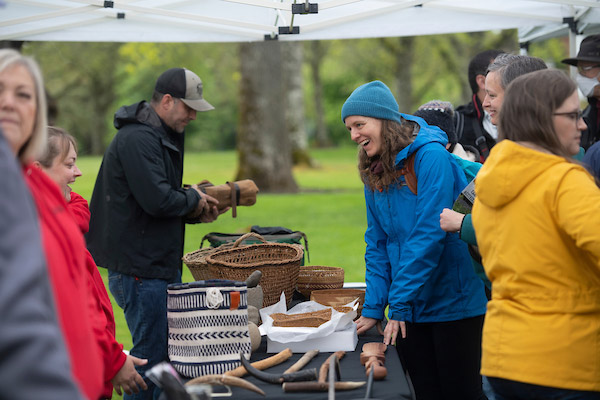 "Backyard ecosystems are where we live, and they are important to native habitats, wildlife and people," said Professor Fleeger, a visiting senior scholar of environmental policy and sustainability at Linfield University.
One of those backyard ecosystems at Linfield sits on the north side of campus around Cozine Creek. Fleeger helped jumpstart a major restoration project there alongside the Greater Yamhill Watershed Council (GYWC). Linfield students and faculty members worked with the watershed council to begin removing invasive blackberry bushes. One of the plants found around the on-campus creek – flowering camas lily – blooms a vibrant purple, and its once-abundant bulbs were considered a delicacy by the Indigenous people of the Willamette Valley.
"We knew that the camas was there, but we were surprised by how well it responded to the removal of invasive species," Professor Fleeger said.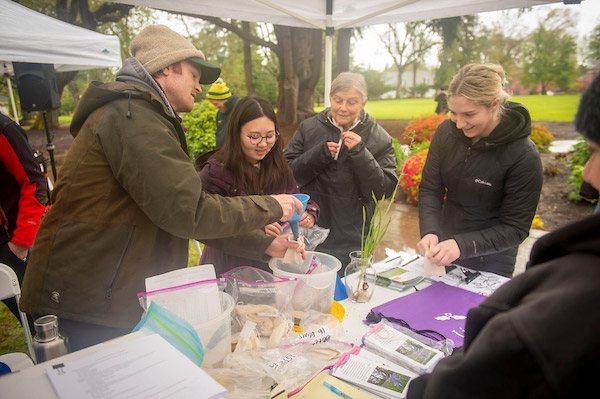 Soon after, Professor Fleeger began advocating for a festival to foster more awareness of this local plant and its heritage. Six years later, on May 6, 2022, Linfield, the GYWC and the Confederated Tribes of Grand Ronde hosted the first of what many hope will become an annual event: The Camas Festival.
For a few hours, attendees toured the creek area with student, faculty and tribal guides. In addition to gathering information on the watershed council and the restoration project, participants were able to view exhibits such as digging sticks used by tribal members when harvesting camas bulbs.
The restoration project was one of the reasons Trinity Ronk-Degraffenreid '22 decided to pursue environmental science as a major.
"We toured Cozine when I took part in a pre-orientation program. Since then, the camas plants have surged back and keep emerging in places we hadn't found before," she said.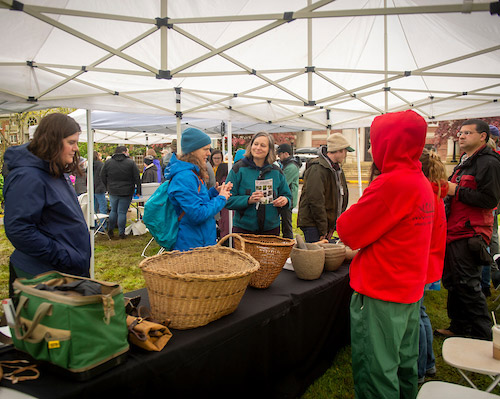 Wrestling blackberries from the ground is not fun work, but doing so yielded opportunities for other scientific observation, said Annie Stroebel '22, a native of Gresham.
"We've tried controlling weeds through mowing, chemicals and manual methods," Annie said. "Because we've kept records in different areas, we know the camas responds best to chemical weed control with regular mowing. But lately, the places where we've focused on manual control are doing better as well."
Despite the long gestation period, Bill said the festival was a culmination of six years of hard work on the part of Linfield students.
"The Camas Festival and partnership with the Confederated Tribes of the Grand Ronde is a manifestation of Linfield's mission to connect learning, life and community in important and meaningful ways," Bill said.