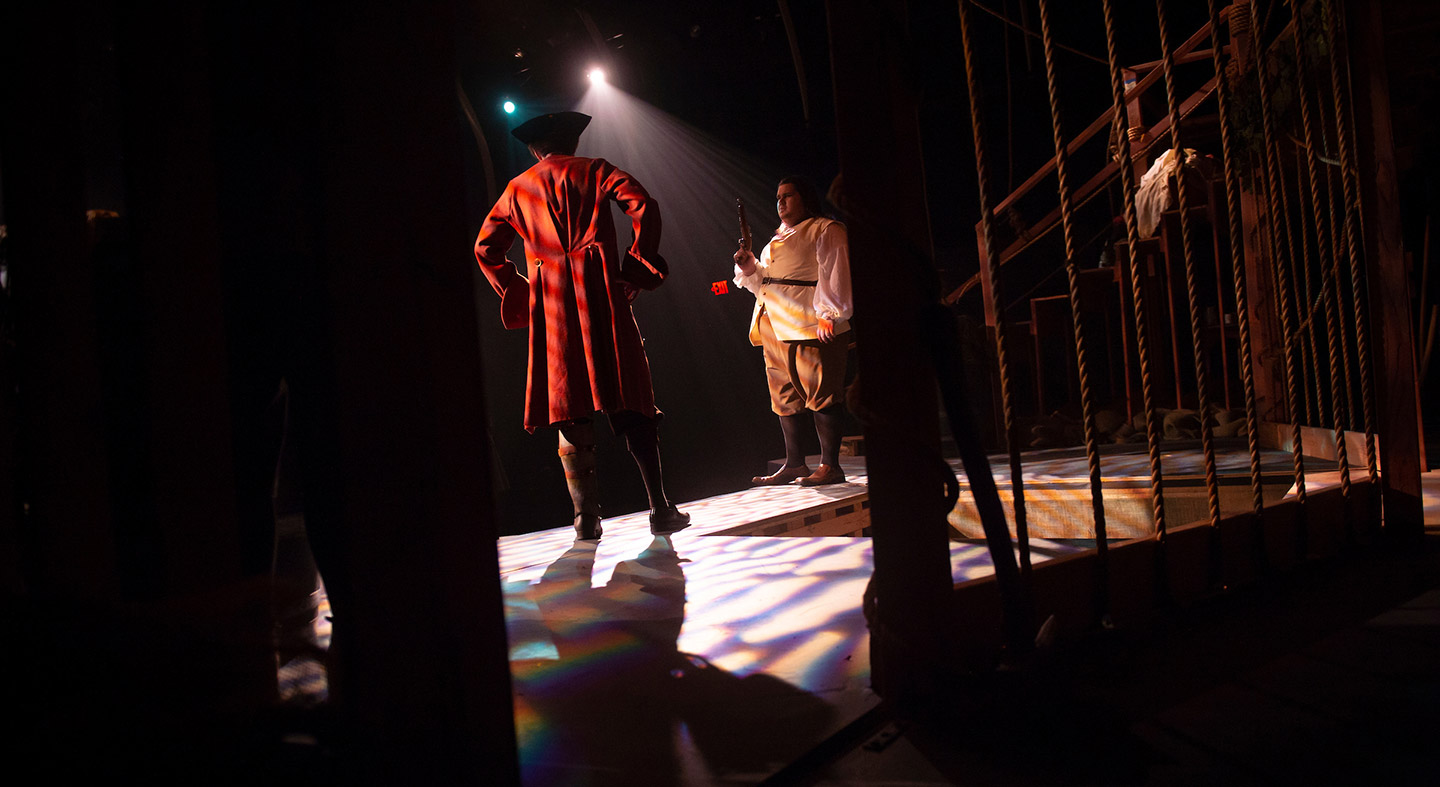 Meet Robert Turner '24
Debuting on Linfield's Stage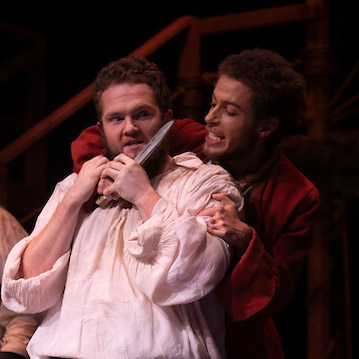 While only a sophomore, Robert Turner '24 has made his presence known within the Linfield community.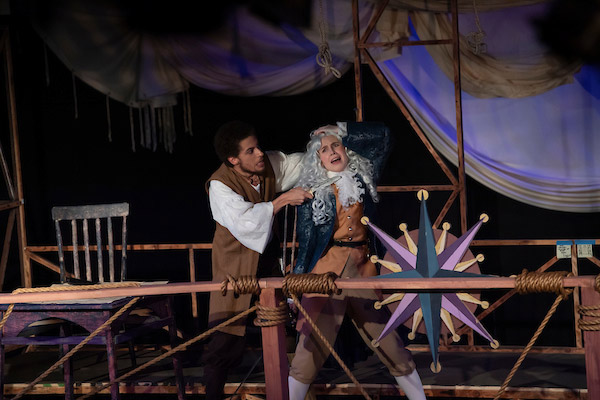 Being fascinated by the entertainment industry, Robert has been able to explore various avenues and continue on a journey he remains passionate about. He has taken the stage by storm in his Linfield debut as Long John Silver in the theatre program's performance of Treasure Island.
"Treasure Island was certainly the most nervous I've been on-stage in a while," Robert said. "I hadn't acted in front of a live audience in two years. I remember shaking a little before my entrance, and then feeling a calm wash over me as I said my first line. I had remembered how to act, repeat what's been memorized, but make it feel spontaneous.
Acting played a prominent role in Robert's life long before Linfield. Reminiscing on his annual family trips to Ashland, Oregon, Robert gained perspective and knowledge within the world of theatre.
"Acting is all about communication, in my mind, and I truly appreciate that process," Robert said.
While not even halfway through his undergraduate years at Linfield, the theatre and communication arts department has welcomed Robert with open arms and given him an opportunity to excel as a student.
"I really appreciate how willing the department is to try different things," he said. During the course of Treasure Island, along with acting, I got to design and fabricate a prop, alter a prop, and create a sound design."
With room to explore and grow, Robert is still intent on pursuing entertainment after he graduates in a couple of years.
"Though I haven't decided exactly what yet, currently voice acting, sound design and level design for video games stick out to me. But I know there's time for that to change."