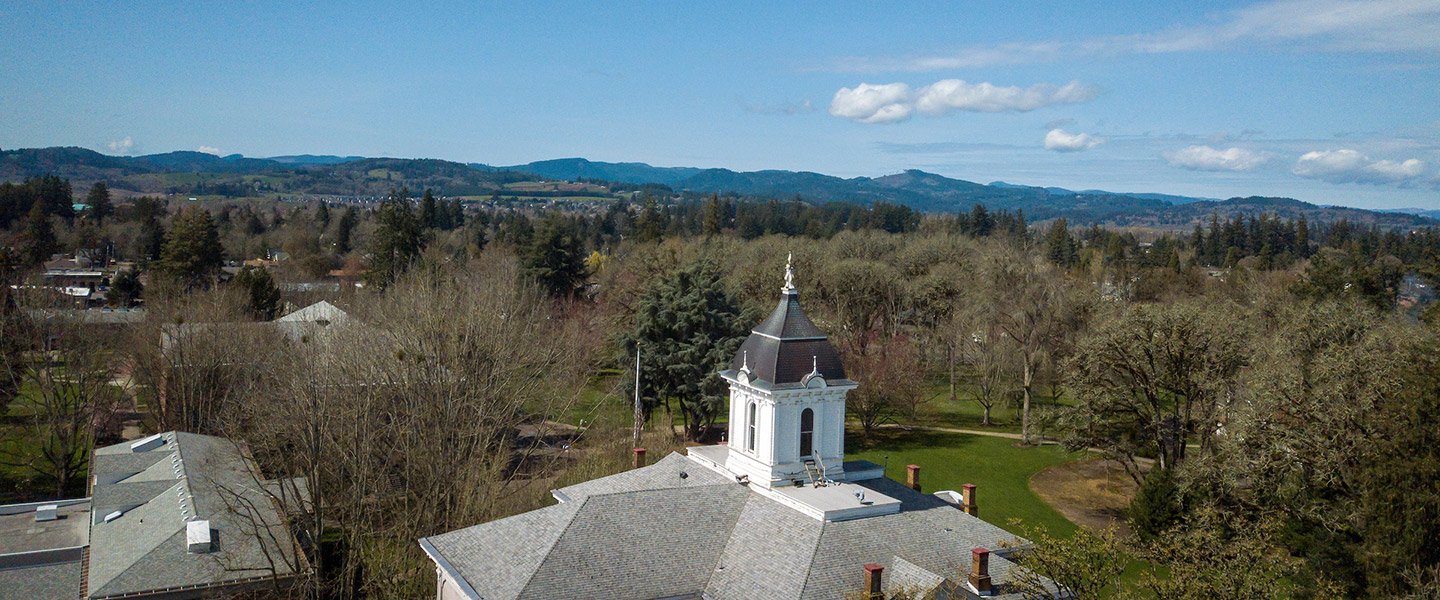 Meet Sabrina Heizenrader '25
A Peaceful Journey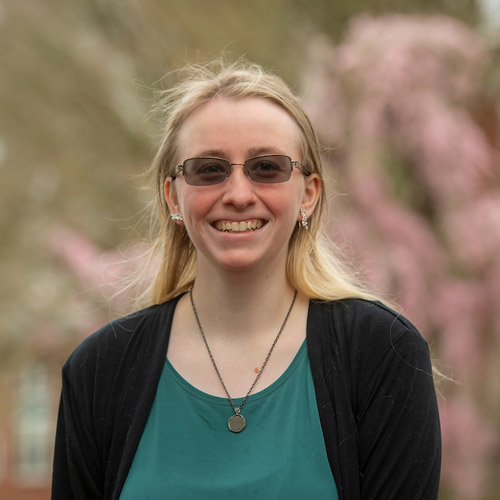 Transferring to Linfield this year, sophomore Sabrina Heizenrader '25 wasted no time in getting involved on campus.
While currently majoring in international relations and minoring in creative writing, Sabrina has embraced her passion for learning.
"I have a desire to work in peace and conflict resolution or human rights for my career. I also have an interest in international politics, language, culture and history, all of which I can study as an international relations major," Sabrina said. "I'm minoring in creative writing out of a love for writing, especially poetry, so I can learn the skills needed to hopefully publish my work in the future."
In addition to Sabrina's studies, she quickly felt a calling to Linfield's Learning Across Boundaries (LAB), a place for student-led initiatives aimed at helping the broader Linfield community. 
Sabrina has been involved with mental health through the National Alliance on Mental Illness (NAMI) since 2019 and was able to create a mental health initiative at Linfield right away.
"I've struggled with my mental health for over half my life and felt alone and misunderstood by my peers for a long time because of it," she said. "Talking about mental health, sharing resources, breaking the stigma and showing people that they are not alone is of great importance to me."
There's no stopping Sabrina after Linfield.
She hopes to attend Boston University to get a joint degree – a master's degree in international relations and a law degree with a focus on international law. Future plans include getting a Ph.D. in peace and conflict resolution from American University.
"I hope to pursue a career at the United States Institute of Peace, the International Criminal Court, or ideally in some way to contribute peace to the world."
Read more about the 2022 LAB Summit events.