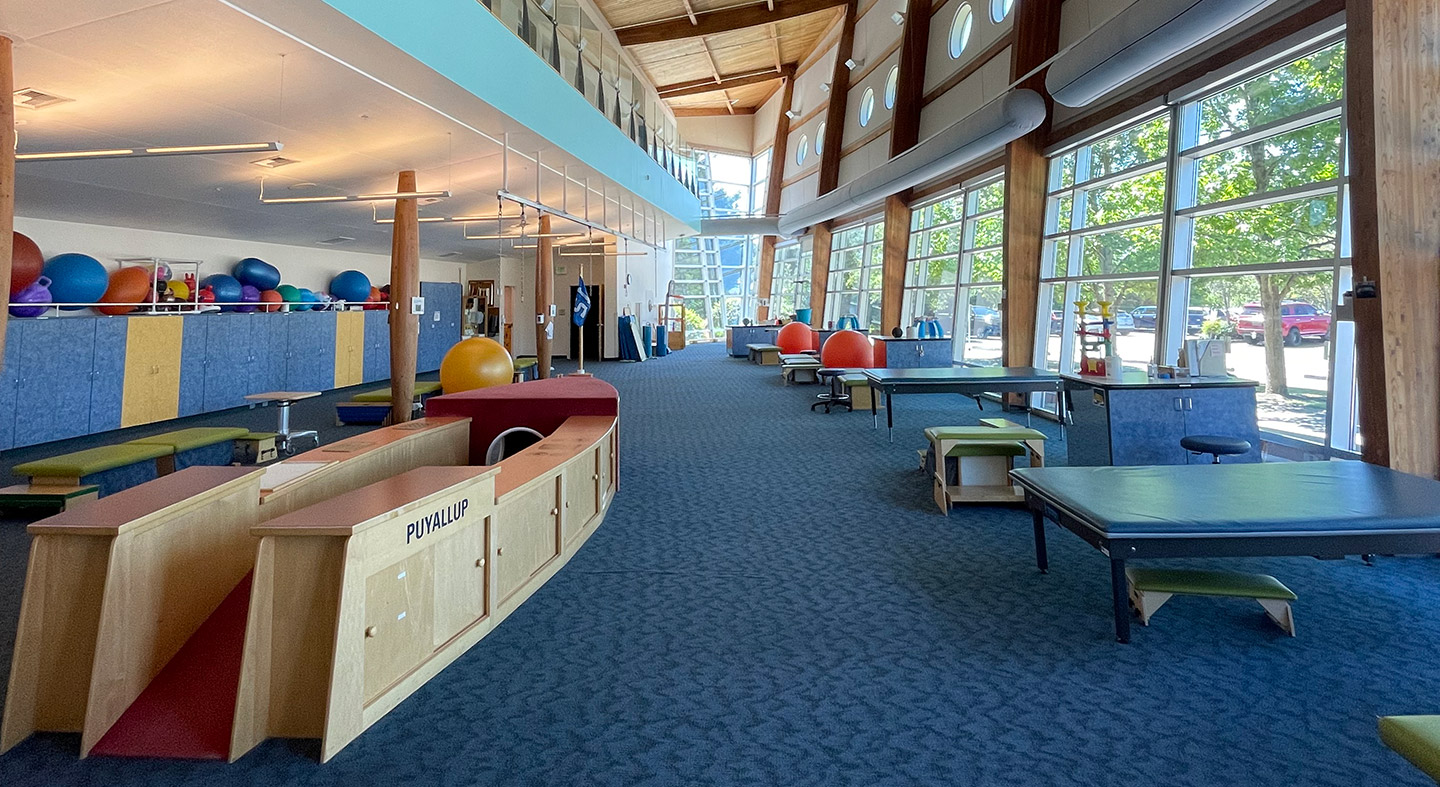 Beyond the Classroom
An Unforgettable Experience
Meet Mia Naccarato '24, a recipient of Linfield's Presidential Impact Internship Program.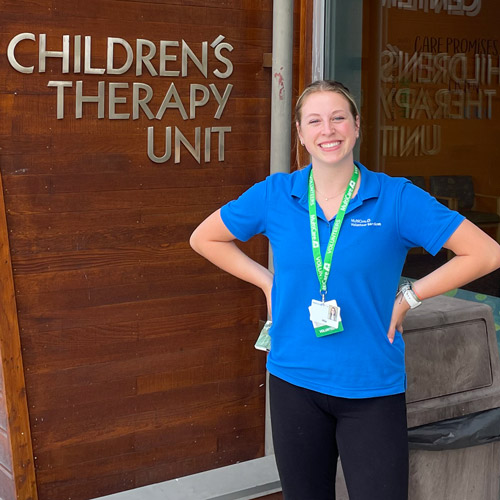 Entering my first year at Linfield as a first-generation student, I did not have a solid idea of what I wanted to study. As a person who enjoys having plans and structure, being uncertain of the path I was on during my first semester caused a lot of added stress.
I always thought I wanted to become a teacher, so I began my first semester on the education route. During the classes, however, something just didn't feel right. I spent time using career cruising websites answering countless questions about myself in hopes of finding a more suitable professional "match."
As the semester went on, my interest turned to Linfield's science programs, which led me to exercise science. 
Second semester began and I started taking exercise science classes. Taking anatomy at Linfield showed me how much I love learning about the human body and especially the brain.
Later in the semester, I received an email saying that I had been nominated by faculty for Linfield's Presidential Impact Internship Program. It is a four-year program that guides and mentors five students through career exploration opportunities as well as completing two summer internships.
I was immediately interested because I still felt overwhelmingly stuck.
After the application and interview process, I was stoked to be accepted into the program! I felt hopeful that this opportunity would help me combine my two biggest interests – working with children and learning about the human body – into one profession.
Through this program, I attended various seminars with my cohort. We learned about professional development skills, non-profit versus for-profit organizations, networking and so much more.
As a first-gen student who needed a little "push" to pursue my goals, this was very valuable to me. 
By April, I had established a plan to spend my summer as a volunteer at the Children's Therapy Unit in Puyallup, Washington. The Children's Therapy Unit is an outpatient branch of Mary Bridge Children's Hospital providing various therapeutic services to infants, children and adolescents with special needs.
I met numerous people from so many areas within CTU, which allowed me to explore a wide variety of therapeutic services for children. I had the chance to sit alongside physical, occupational and speech therapists while they treated their patients.
This was the most beneficial and unforgettable part of my experience.
While observing how the therapists interacted with the patient and family, I was also part of the child's session in many ways. For instance, I would roll a ball back to the child, distract the child while the therapist talked to the parents, and my personal favorite, play board games and with dolls with the child.
I learned quickly that each child is very different. I got to witness how pediatric therapists are creative and flexible in their sessions from patient to patient. I observed that in order for sessions to be effective, a lot of trust between the therapist and patient needs to be established.
Each of these qualities really sparked my interest further in exploring careers in this field.
I decided I wanted to see what physical and occupational therapists do in the adult inpatient setting and if I could see myself working with that population.
I started spending one day a week at Good Samaritan Hospital right across the street following therapists into patient rooms and observing their therapeutic sessions. Right away, I could tell a big difference between the inpatient and outpatient environment, as well as how the therapists interacted with their patients. I also noticed similarities in the characteristics of the therapists, such as empathy, passion and patience, which are all very important to me.
Although I was getting great experience and exposure at the adult inpatient setting, my mind kept going back to how much fun I was having with the children over at CTU.
Now, after my amazing experience at both facilities, it feels relieving and exciting to have a better sense of the educational path I want to take. Sitting alongside physical, speech and occupational therapists, and comparing them solidified my interest in occupational therapy, especially after learning how versatile a degree in it can be.
My time at CTU would not have happened without the help of Linfield's Presidential Impact Internship program.
Especially Kristi Mackay and Michael Hampton, who helped guide me through this process. I am extremely grateful to have made the connections I did within this field. I am very excited to continue my education with a clear idea of where I want to be after undergraduate school.
I am also thrilled to have found a career that involves working with children and working with the human body simultaneously!
About the Presidential Impact Internship Program
Established in 2018, the Presidential Impact Internship Program is a four-year intensive career-building opportunity for first-year students. Faculty nominations are accepted mid-fall semester each year and those students are invited to apply and interview for the program. Five finalists receive ongoing coaching and guidance, and financial support for two summer internship opportunities.
Funding for this program is made possible by Glenn L and Helen Jackson Internship Endowment.