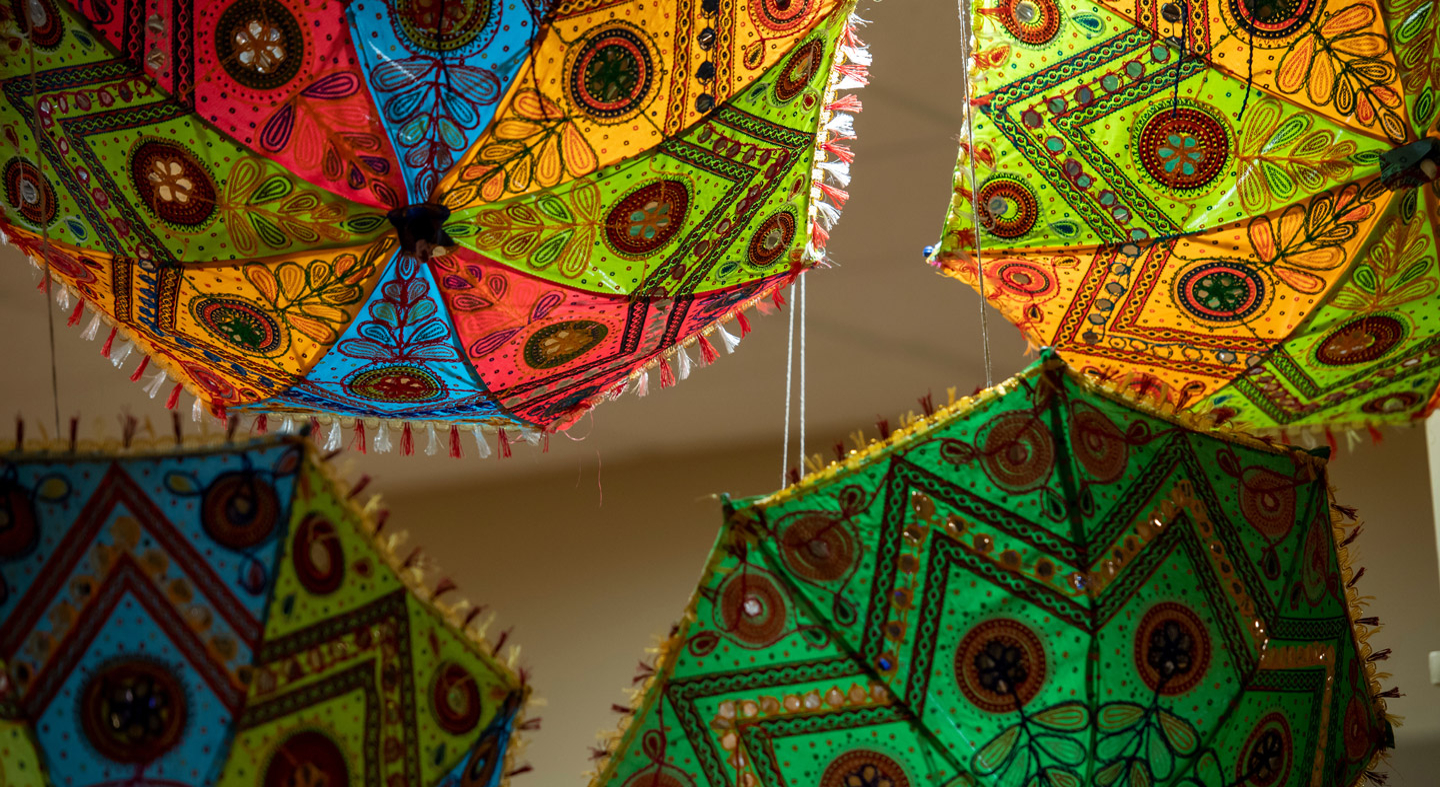 Diwali: A Festival of Lights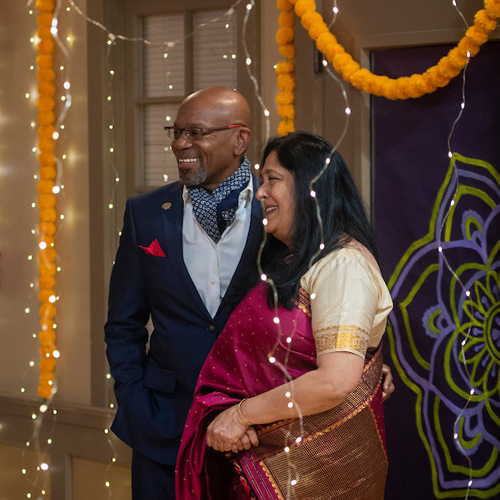 As our first summer in Oregon rolled into fall and fall into winter, and as increasingly grey landscapes, lashing rain and very dark evenings began to typify my commute to and from campus, I looked for ways to combat the new weather reality. In New York, snow was brutal, but once a storm would pass, the sky always turned blue. Not in our newly adopted state.  
In my contemplative moments, I longingly remembered the fall festival Diwali back home with the rows of light that wrapped every household and the festivities around it.  
Enter Julia Mitchell '19 into the scene. Julia then was the Linfield Chair for Diversity (LCAT), and a student in my Promotions Management course. Our conversation one day led to a novel idea--to celebrate Diwali at Linfield!  
So it began. Our humble attempt to familiarize our students with a new culture, and to add some radiance to a dreary fall evening when everyone looks for an escape.  
Diwali is the Indian Festival of Lights. Diwali is about the triumph of good over evil. Diwali is about radiance and hope. Diwali is about good food and socializing. And Diwali is about connection and respect. 
In the sub-continent of India, people celebrate it with different regional traditions. However, at the end of the evening, flickering oil lamps in a remote village and the gold-plated lamps in a millionaire's home in Mumbai radiate the same light to dispel darkness, make the same promise of hope over despair and remind everyone that good always prevails, no matter where or what are the challenges. 
The very first Diwali hosted at Linfield drew in a great crowd. Julia drove to Portland to bring in dinner and had survived a scary drive through the hills, making sure the curry didn't spill. President Davis showed off his Bollywood moves, and henna corners had long lines. 
A student from Pakistan summed it up very nicely: "It feels like a party back home."  
That said it all. Julia and her friends connected the community to a new culture! 
That is what Linfield stands for. It creates a space that feels like home away from home for many. Our Diversity, Equity and Inclusion (DEI) Program says, "We acknowledge, honor and celebrate the diverse cultural experiences and perspectives that bring us together at Linfield." That was my inspiration behind even making the proposal to celebrate Diwali.
I am beyond thankful for the opportunity at Linfield to highlight a cultural festival with a universal appeal from another country.  
Every year, a new group of students creates flyers for the event, takes over the reign in transforming Fred Meyer Lounge with a magical ambiance of Diwali, and bonds over henna patterns. President Davis and his family, and many from our faculty and staff encourage them each time by gracing the event with their presence.  
As we celebrated Diwali this year, the hall filled up with students who embody our global population, who embody Linfield's spirit of curiosity and above all, who are willing to connect to something different.  
German, Spanish, Mexican and Afghan visiting students shared a traditional Indian meal with our local students, while Bollywood music filled the background. Until next year, let the radiance of Diwali spread through every corner of the campus and may diversity stand as the cherished pillar of our beloved institution – today, tomorrow and forever!
About Gayatree S. Sarma 
Gayatree Siddhanta Sarma is a faculty member at Linfield University's School of Business. Gayatree's areas of academic interest include domestic and global marketing, sustainability issues in emerging economies and cross-cultural communications. She is a freelance writer whose work has been published in many media outlets including Newsweek Magazine. Gayatree loves to travel, cook, bake and engage with the community.