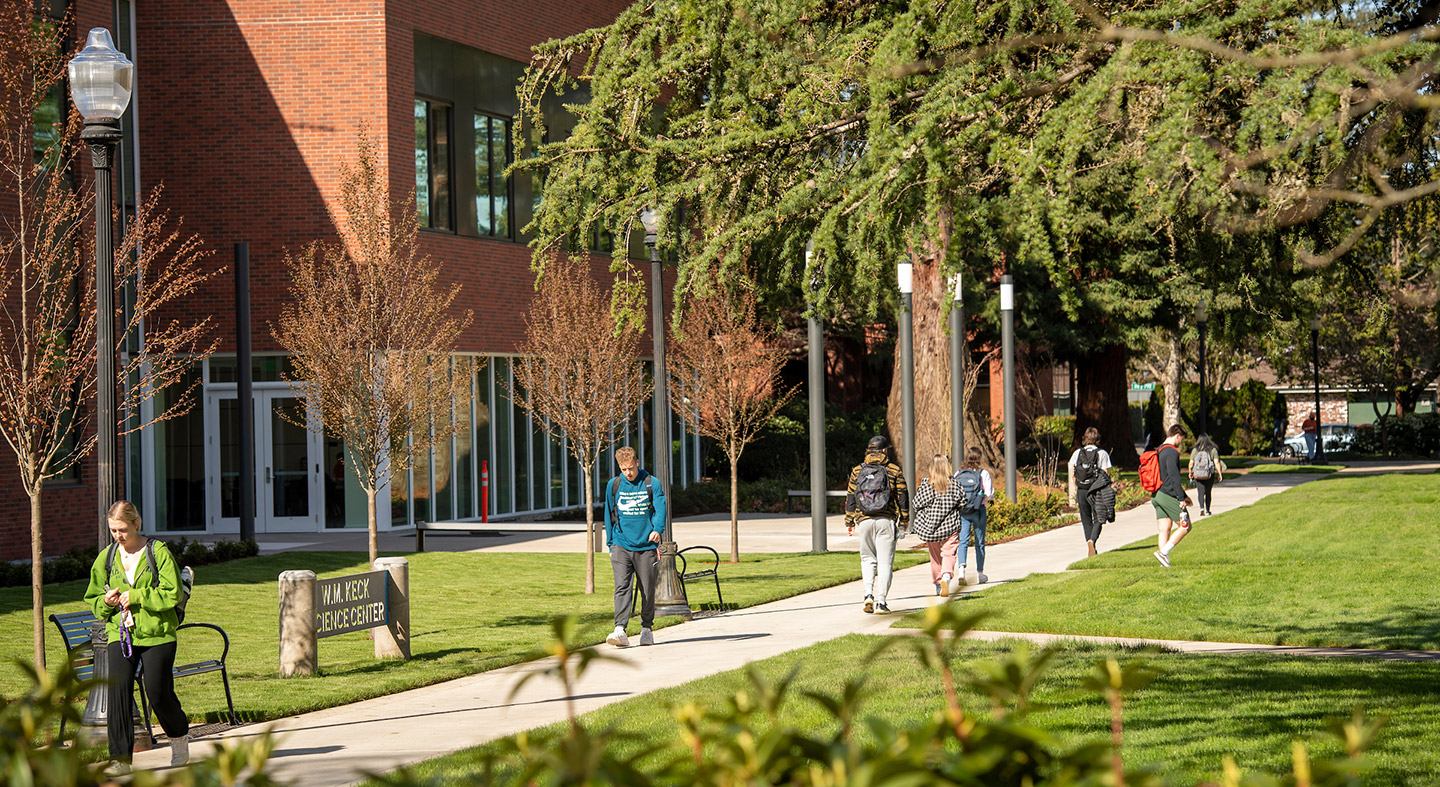 Building Meaningful Relationships
Meet Heriberto Chavez Bolanos '23
Heriberto "Eri" Chavez Bolaños '23 began his academic career at Portland Community College, whose Future Connect partnership with Linfield University allowed him to maintain some of his scholarships and earn others, eventually leading to a full ride.
With a history major and a minor in law, rights and justice, this first-generation transfer student said that from the moment he began interacting with the Linfield community, he knew he was in the right place.
"When I met with my advisor, she was very welcoming, very warm and she made me feel at home," he said, adding that quickly, he found meaningful relationships with those around him. "I created friendships, not only with other students but also with faculty and staff," he said.
When he's not studying, Heriberto loves photography, playing drums and synth, and spending time with his adorable cats Boulder and Pebbles.
Linfield, he said, is a great choice for first-generation students.
"If you're looking to transfer to Linfield, do it," he said. "You'll see — the staff is here to help you, the faculty are here to help you, and you won't go wrong with Linfield."
---
Celebrating First-Generation Week at Linfield
Linfield proudly celebrates our first-generation students! Our First Scholars Program honors them during National First-Generation College Celebration on both campuses the week of Nov. 7-11. 
On the McMinnville campus:
Mon, Nov. 7: Donuts in Fred Meyer Lounge
Tues, Nov. 8: Snacks and a photobooth in Fred Meyer Lounge
Weds, Nov. 9: Wear your first-gen t-shirt and stop by Riley 301 for an entry into our raffle drawing
Thurs, Nov. 10: Collaborative art project in Fred Meyer Lounge. Stop by to leave your handprint!
Fri, Nov. 11: Free Boba outside of Riley for the first 200 people 
The Portland campus is holding two Creating Community workshops for first-generation students in Building 5, room 102. Students can register for either of the following dates:
Fri, Nov. 11 at noon
Tues, Nov. 28 at noon