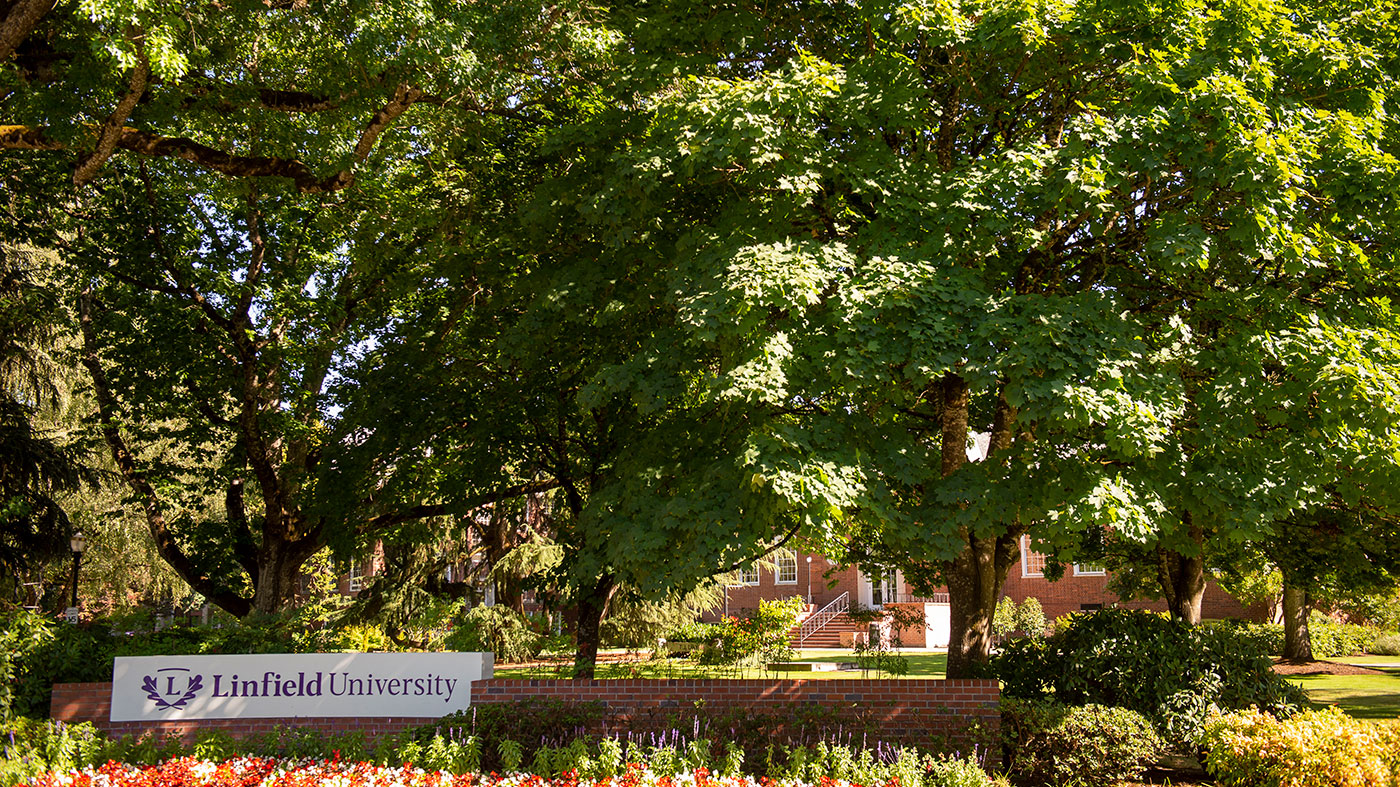 Linfield alumna Allison Smith Mason's desire to help people perfectly intersects with her passion for chemistry in her scientific research at the University of Arizona.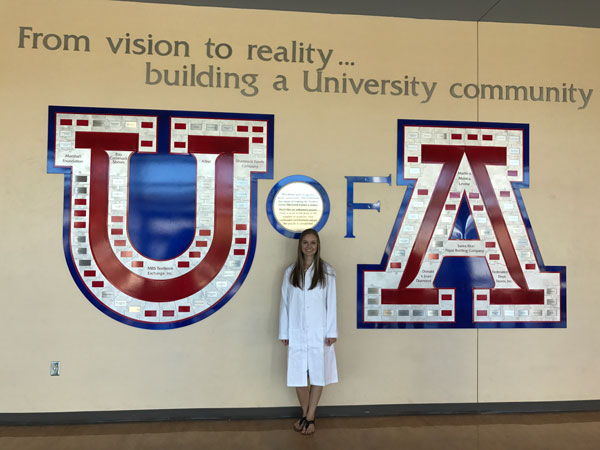 Allison, who is currently pursuing her Ph.D. in chemistry, was recently recognized for her work and honored with the Hunter Johnston Memorial Endowment Scholarship. This award is bestowed by the ARCS Foundation, a nationally recognized nonprofit aimed to support advancement in scientific research, particularly for college students pursuing a career in STEM.
The program offers a scholarship funded by a local donor, along with various networking events and outreach opportunities. Applying for and receiving the prestigious honor had been a goal of Allison's since her arrival at U of A in 2017.
The 2017 Linfield graduate didn't always aspire to a career in chemistry.
After graduating from West Albany High School, she enrolled at Linfield to pursue a nursing degree. However, after two years of nursing prerequisites, she realized that it wasn't the right field for her.
"Honestly, the bodily fluids were too much to handle," she laughed.
Allison realized her love for chemistry after her experience taking General Chemistry as a nursing prerequisite. The concepts immediately clicked in her head and she knew that chemistry was her true passion.
At the end of her sophomore year, she walked into her academic advisor's office and asked what she needed to do to switch her major to chemistry and, more importantly, still graduate on time.
The result was a jam-packed final four semesters. During both the fall and spring semesters of her senior year, she took four upper-division chemistry classes at a time.
"Those final two years were probably more stressful than grad school has been, which is saying something," she said.
"Everyone in the chemistry department played a role in helping me succeed and helping me learn the material so I could then go on to grad school."
She received her diploma in the spring of 2017, as planned. In the fall, the Arizona native returned to the sunny state she grew up in to pursue her Ph.D. in chemistry from the University of Arizona.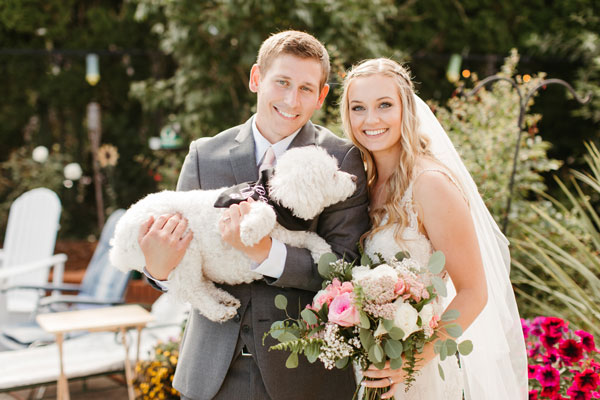 Joining her in the move was her now-husband and fellow 2017 Linfield alumnus, David Mason. The two met as lab partners in a physics class at Linfield and went on to both get accepted into the same graduate program at U of A. David studies organic chemistry and Allison focuses on theoretical and computational methods.
"We're in the same program, but we have different enough research interests to where it's still fun," she laughed.
Allison was born in Tucson and many relatives still lived there, so she grew up a fan of the university. The school became her top choice after she visited the campus, met students in the chemistry department and was introduced to her current advisor, Steven D. Schwartz.
"I just fell in love with the research he was doing," she said. "I also knew he led the exact group I wanted to join and I knew that he was going to accept me into his group. Everything just came together at this school for me."
She joined Steven's research group during her first semester in fall 2017. The computational and theoretical chemistry group uses computational techniques and molecular dynamics to study the mechanisms underlying cardiomyopathies, specifically in the cardiac thin-filament regulatory proteins.
The group collaborates with Steven's wife, who conducts clinical research at U of A's medical center. Both groups use different scientific approaches to understand atomic changes that cause various cardiomyopathies.
Allison has always been passionate about working in the health field and hopes to pursue a career in the pharmaceutical industry.
"Computational chemistry is becoming huge in the pharmaceutical industry because it's a beginning step to new drug discoveries, by seeing what sort of small molecules could potentially work for different mechanisms," she said. "It's becoming a more cost-effective way of screening the drugs or different small molecules."
It might not be the nursing career Allison initially sought, but her work will play a role in helping people, regardless.
"I always enjoyed helping people," she said. "And I always enjoyed the logistics and the science behind the healthcare field. There's a lot of chemistry that goes into understanding the human body, so I think it was the science and the prospect of helping people that piqued my interest growing up."