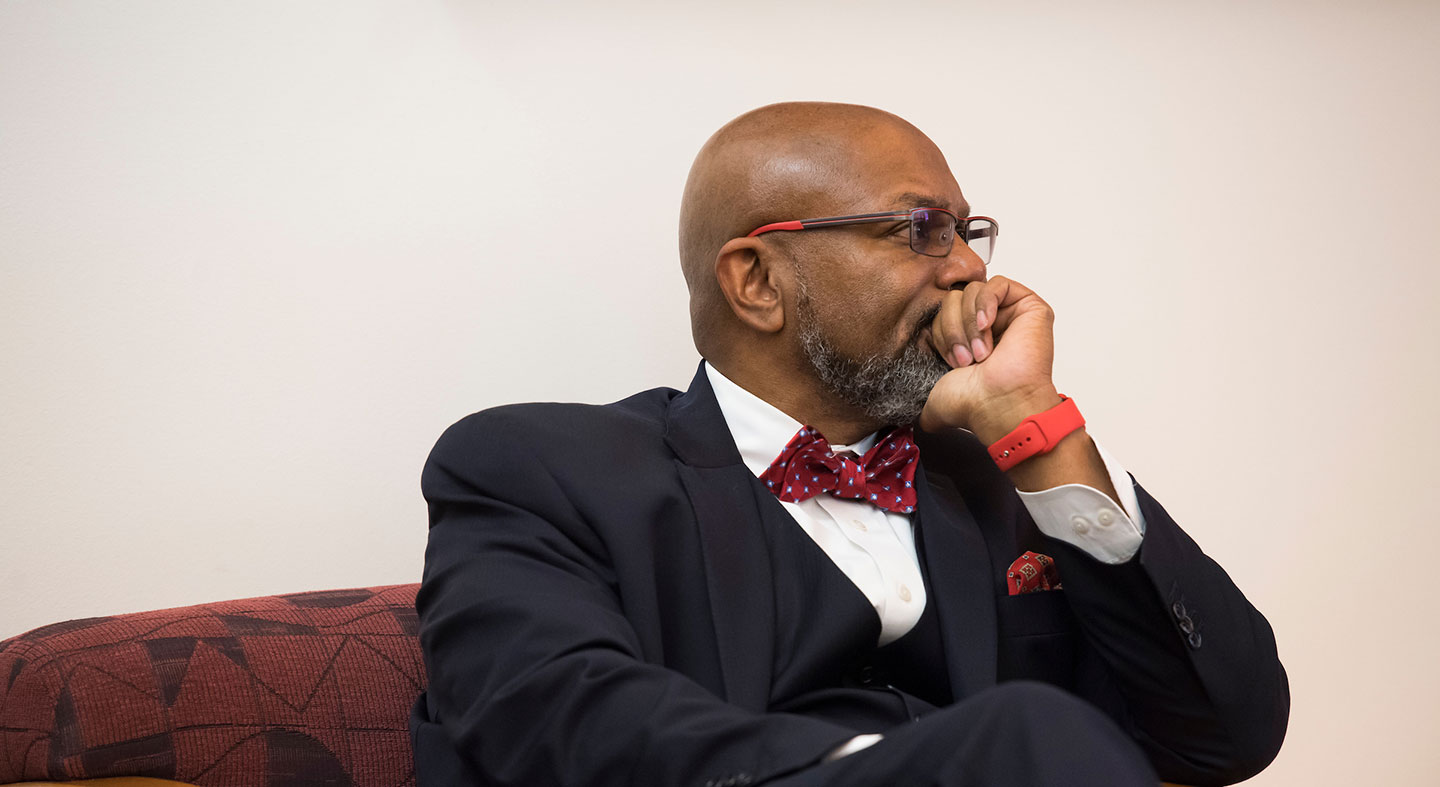 A Message from President Miles K. Davis
The Long Road Ahead
The murder of George Floyd launched a worldwide movement.
It was not the first time a Black man had been killed unjustly, of course. But it was perhaps the first time so many across the globe witnessed the callous response of a person putting his knee on the neck of a person long after that man stopped struggling.
This homicide, for which former police officer Derek Chauvin will now spend many years in prison, gave us all a view of the figurative and literal lives of so many in the Black community. A community I grew up in, 2,900 miles from my current home in Oregon.
The verdict doesn't answer for the indignities I experienced as I was randomly stopped on the streets of Philadelphia by a police force under the infamous Frank Rizzo, a man who once ran for mayor with the slogan "Vote White" and whose officers were widely feared in minority neighborhoods. Walking while Black, I was routinely stopped and asked to empty my pockets or pull my shirt up so that a police officer could "check" I was not carrying a weapon.
The verdict does not make up for the night I spent in a Philadelphia jail because I dared question an officer who used curse words and slurs against my mother. A mother grieving her youngest son who had just died around the corner from her home because ambulances took longer to reach our neighborhood than white neighborhoods.
In short, the verdict does not make up for the lived experiences of so many who look like me.
But it does offer a chance for us to embrace due process and to believe that, in the end, justice will win the day.
It would be wildly naïve for us to forget that for many, due process has often been denied historically. For minority communities and people of color, mobs have too often been judge, jury and sometimes executioner. Personally, in my quiet way in my home, I felt relief and hope at the announcement of Derek Chauvin's guilty verdict Tuesday. It's one small step toward a world where children growing up poor on the streets of Philadelphia or middle class in the wine country of western Oregon or anywhere else under any other circumstances can feel just a little bit safer.
But it's also a reminder of how long the road still remains in front of us.
I am honored to be a member of this teaching and learning community, and I look forward to listening and learning from those around me as we continue to walk that road toward a more just world.