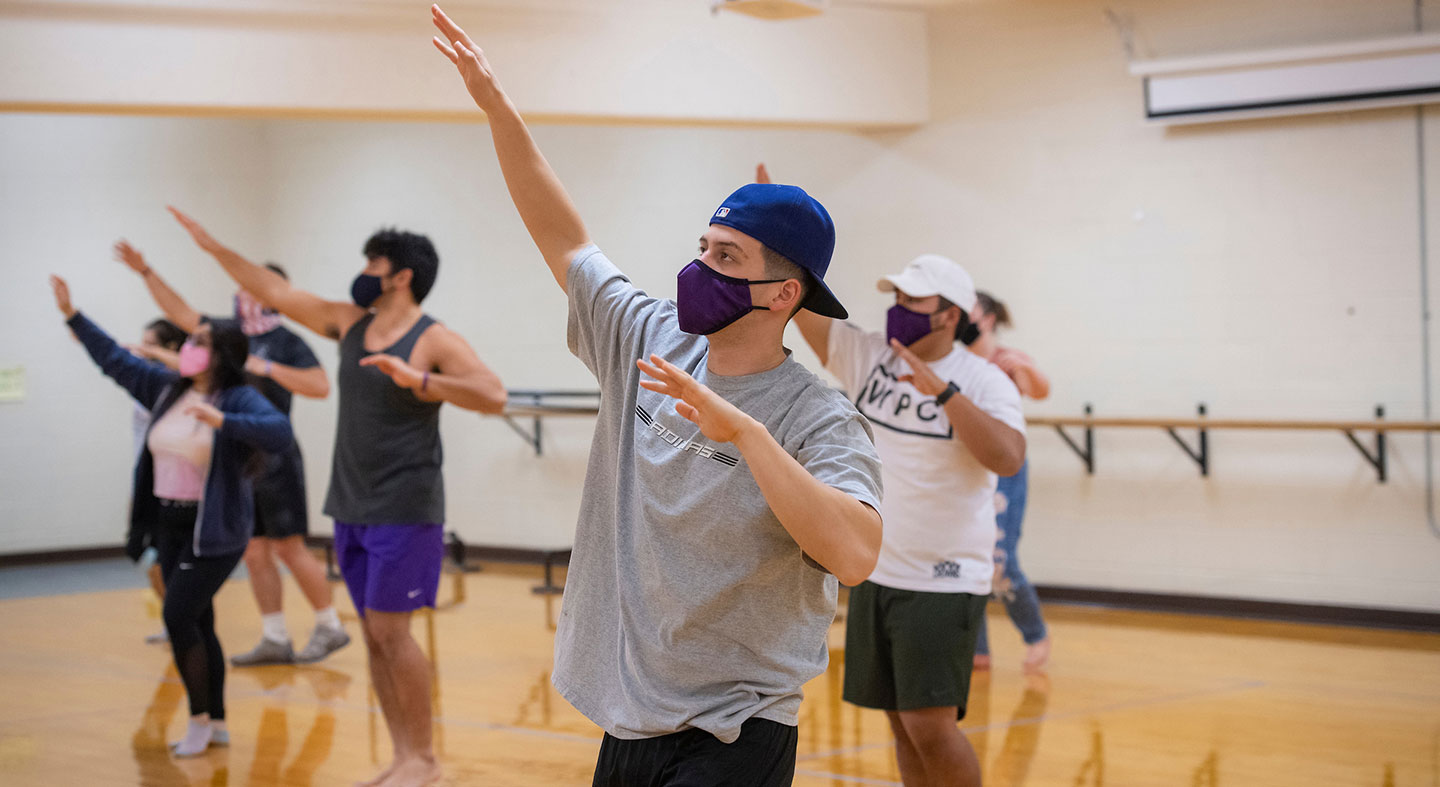 Hui O Lōkahi Club's 48th annual Lu'au and Ho'ike
Carrying On With Tradition
For nearly fifty years, Linfield's Hui O Lōkahi Club has hosted their annual lu'au and ho'ike and, unlike last year, COVID-19 won't stop them from putting on a great show this spring, thanks to adaptive event planning and safety protocols.
The Hui O Lōkahi Club's (formerly Hawai'i Club) lu'au has been a longstanding tradition here at Linfield.
Through the supervision of the club's leaders Puna Padayhag-Himalaya '22, Shannon Hussey '22 and Kamaehu Beltrame-Aila '21 during this past year, members were able to continue the celebration of Polynesian culture, regardless of health restrictions.
While much of the time in the fall is spent educating members on the culture and language, the spring is when members begin preparing for the lu'au and ho'ike.
For Kamaehu Beltrame-Aila, joining the club upon arrival at Linfield went without saying.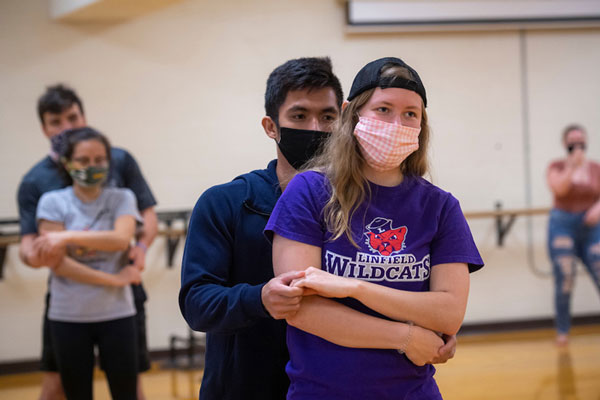 "This club is a once in a lifetime chance to represent who you are and where you're from when you are away from home," he said. "Being a part of the Hui O Lōkahi Club is really an awesome opportunity to express who we are and share our story with everyone."
For students from Hawai'i, being a part of the club is finding that sense of belonging 2,500 miles away from home.
And for those who are not from Hawai'i, the club serves as an opportunity to learn more about Polynesian culture.
Instead of having the event inside, this year the club instead plans to host the performance outside. There will be performances of dances from Tahiti, New Zealand and Hawai'i, all student-taught by members of the club. To ensure safety protocols are being followed, the event will have six-foot markers where people can sit spaced out on a first-come basis. All attendees will also be required to wear masks.
"The biggest value of the club is diversity and inclusion. We love having all of our friends, no matter where they are from," said Kamaehu.
The live event will take place on the intramural (IM) Field near Pioneer Hall. Similar to Wildstock, the event will be fenced off to regulate and ensure guest safety.
Due to COVID-19 safety concerns, parents and members of the McMinnville community cannot attend the live performance this year. For those who cannot attend the event in person, however, instead of doing a live stream, the club plans to pre-record the show and post on the club's YouTube channel.
For more information on the event, follow Linfield's Hui O Lōkahi Club on Instagram.
Watch highlights from the Hawaiian Club's 47th Annual Lu'au and Ho'ike:
Saturday, April 17th, 2021
Linfield's 48th Annual Lu'au and Ho'ike
This year's event will take place on the IM field, rain or shine. Tickets are $15 for students and $20 for faculty and staff.
Come early for activities, games and food trucks! The Dillin tents will serve as a food garden from 1 - 5 p.m.