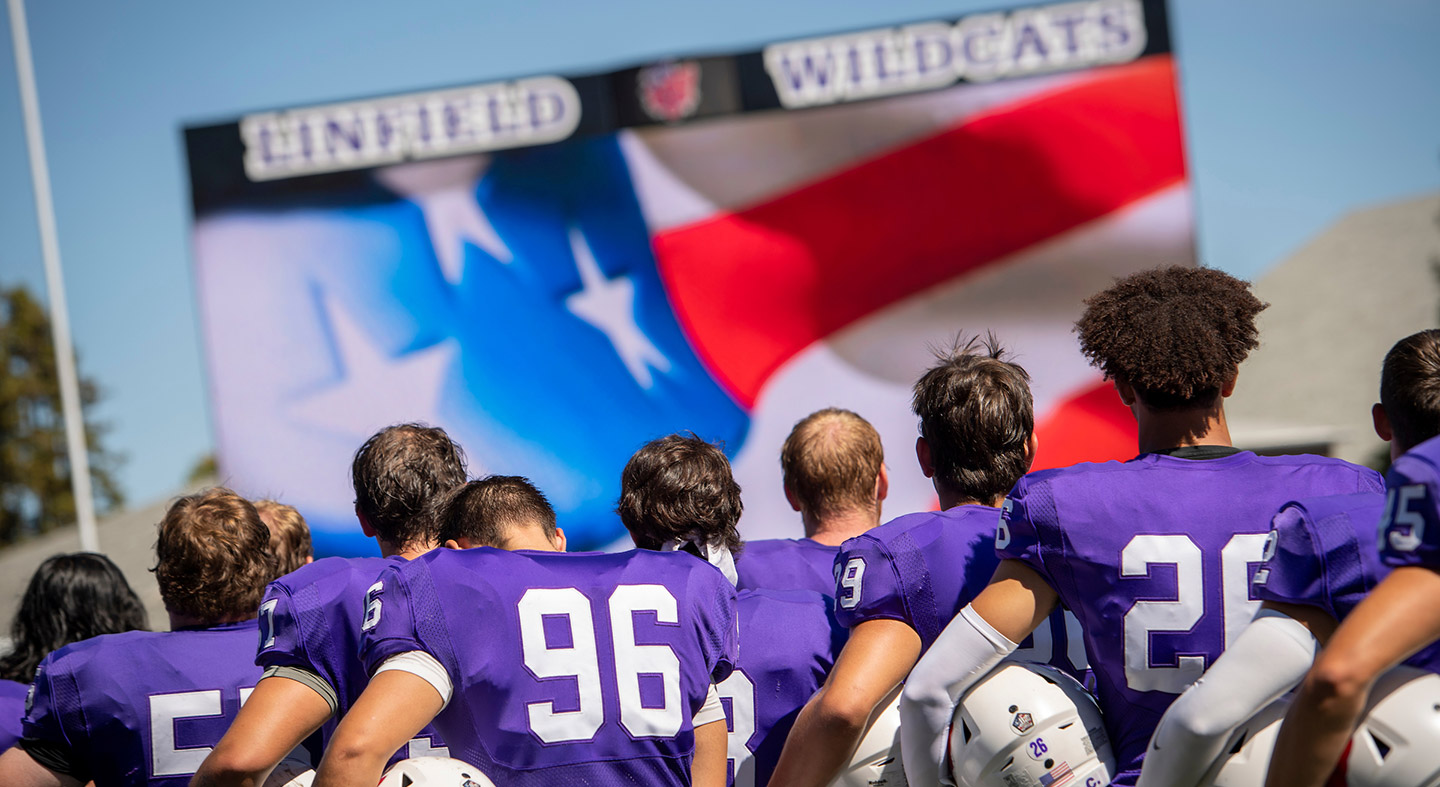 Meet Tyler Bergeron '21
Unwavering Allegiance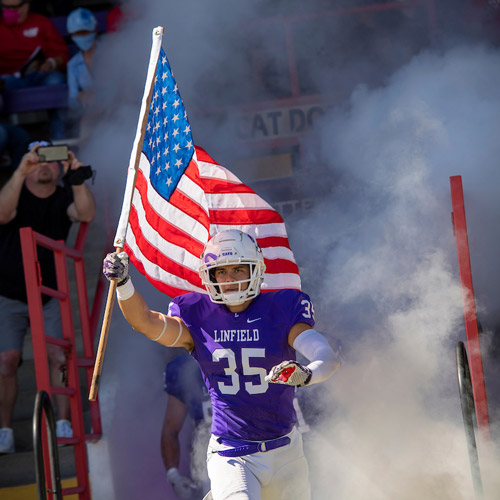 It's been a long time coming for Linfield student-athlete Tyler Bergeron '21.
The graduating senior enrolled at Linfield back in 2012 after graduating from Battle Ground High School in Washington. Nine years later, Tyler is graduating from Linfield with a few stories to tell.
Football has continued to play a large role in Tyler's life. Coming out of high school, it was down to Linfield and Pacific for where he would continue his career. Although Pacific had a fresh program that was exciting in its own ways, Linfield's deep-rooted success caught Tyler's attention.
"When I visited the day after Pacific, all the guys talked about was football, working out, training and winning games. Right there I was hooked," Tyler said.
"It was a group of guys I wanted to be around. The culture sold me."
Unfortunately, just after his first season at Linfield in 2012, financial troubles required Tyler to look at other options away from Linfield. During the spring of 2012, he began speaking to recruiters and by June of 2013, Tyler was enlisted in the United States Marine Corps. A year after infantry school, he was stationed in Washington D.C. and then served the remaining three and a half years of his five-year contract at Camp David, working security under former presidents Barack Obama and Donald Trump.
"It was an awesome experience," said Tyler. "I wouldn't trade it for the world."
After his five-year contract was coming to an end, Tyler was faced with the decision to stay in or get out.
"I had a drive to come back and play football," he said. "I knew Linfield was the place to begin my comeback career."
In 2018, Tyler was enrolled back into Linfield and was starting on defense by the season opener. With a new set of unique challenges, relating to 18-year-olds when you're in your mid-20s is no easy task.
"It was a unique experience," Tyler laughed. "Me being the old guy around here."
Linfield is a part of the Yellow Ribbon Program, which helps veterans cover the cost of a private school education. Combined with the GI Bill, Tyler has been able to finish his bachelor's degree at Linfield with minimal out-of-pocket expenses.
"I'm very fortunate and grateful that Linfield is a yellow ribbon school," Tyler said. "Without that, I wouldn't have been able to come back."
Once graduating this coming December, Tyler will be moving to Bend, Oregon with his wife and dog and cannot wait to begin his new career as a police officer for the Bend Police Department.