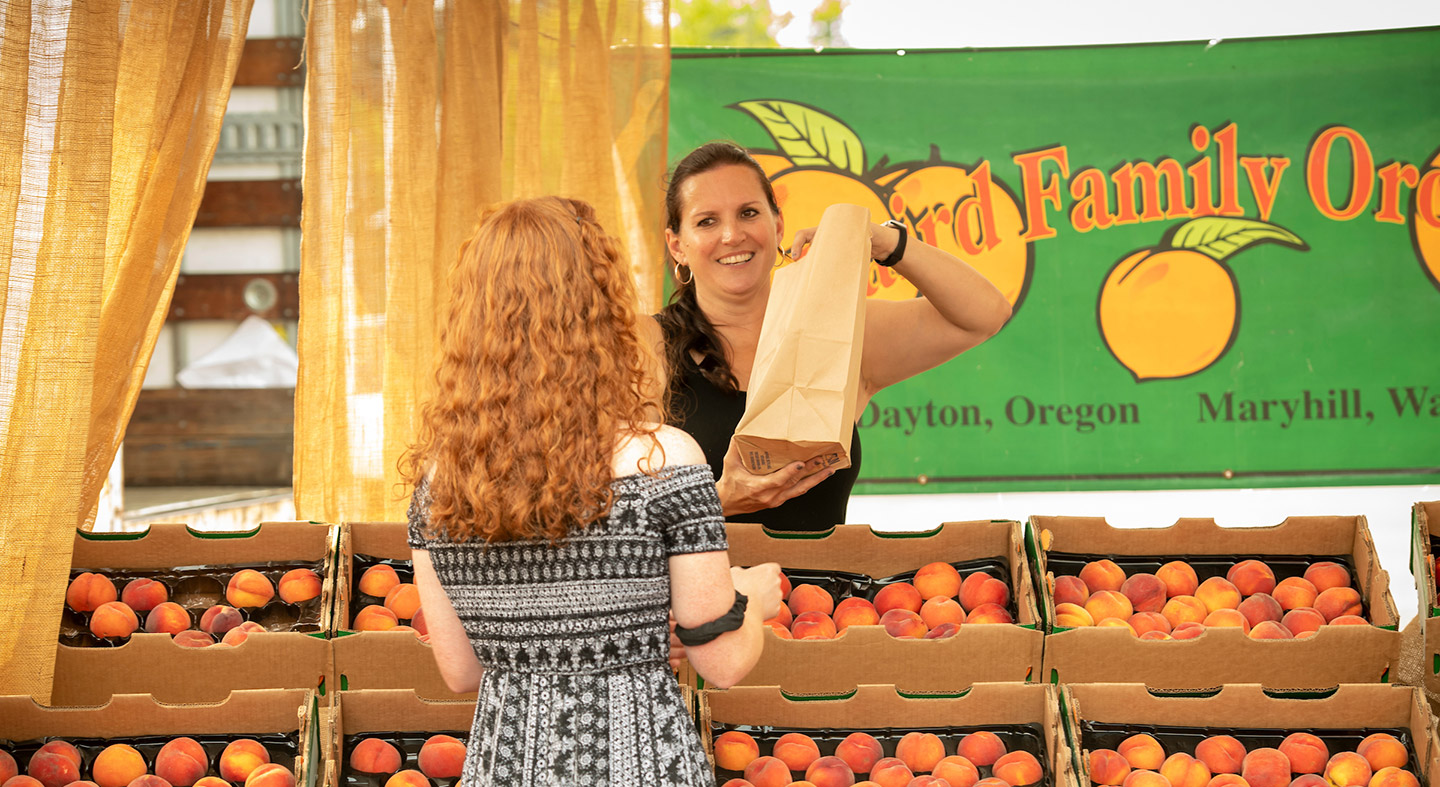 Meet Sarah Mainwaring '22
Unbounded Opportunities
Forget farm-to-table. This is farm-to-career.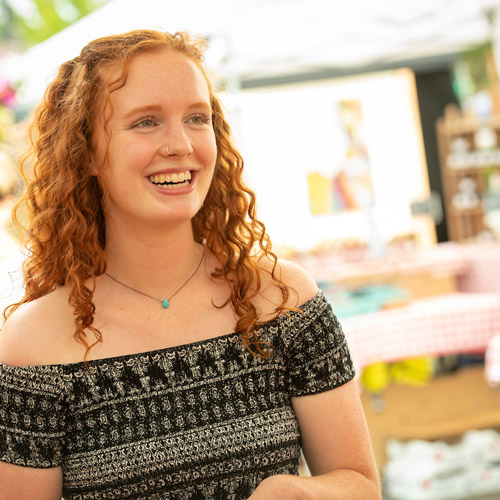 Most people know the McMinnville Farmers Market as the place to buy freshly roasted coffee beans, flats of perfectly ripened peaches and handwoven macramé. For Sarah Mainwaring '22, an intern with the McMinnville Downtown Association, the weekly event has been much more.
For Sarah, the market has been a place to take her learning out of the classroom and into the community.
"There have been several classes I have taken that have related directly to my internship," the senior majoring in management said. "I regularly upload receipts to accounts payable, which I learned taking financial accounting. Marketing was another good class that prepared me for this internship; I had to brainstorm ideas for our marketing plan and having that background knowledge gave me a place to start. I have also had lots of chances to practice my management techniques, leadership style and skills in public relations and customer service."
Linfield's Career Development Center sets up partnerships between local businesses so that students like Sarah can have unique learning experiences not just on campus, but in the community.
In fact, in 2019, 64% of Linfield students completed an internship as a part of their coursework, and 97% engaged in at least one high-impact experience such as study abroad, research, service-learning, campus employment or internships. 
"Internships are a great way for students to apply skills learned in the classroom, put theory into practice and try out an organization or industry for fit," said Kristi Mackay, assistant director of career development.
It's one way that Linfield connects learning, life and community. And it's something that Sarah, who hopes to work with nonprofits after earning her degree, has been able to see first-hand this summer.
"My favorite thing about a town like McMinnville is there is a strong sense of community," she said.
"I have met so many people at the farmers market and made a lot of professional connections. I have witnessed an abundance of kindness and a genuine effort of local businesses and the community to work together to help each other."