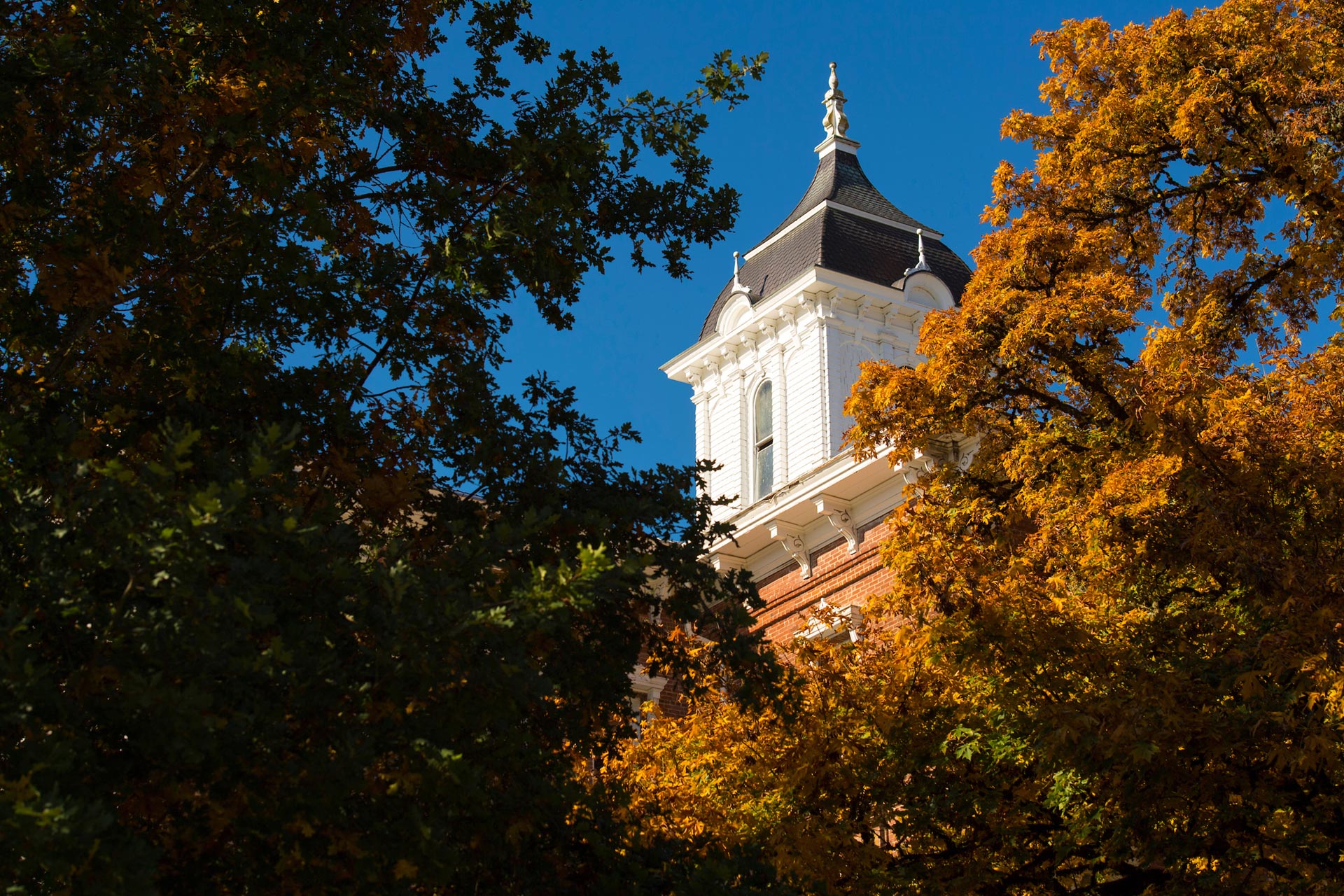 Meet Sean Hoar '80
Embracing Collaborative Leadership
If you ask 100 people for the definition of leadership, you'll receive 100 different responses. Among the common themes, you will hear expertise, sacrifice and giving back to one's community. The recipient of this year's Distinguished Alumni of the Year Award possesses all of these attributes – and then some. 
Linfield is pleased to recognize Sean Hoar '80 as the recipient of the 2021 Distinguished Alumni of the Year Award for outstanding leadership and success in his career. 
During his undergraduate career, he started keeping busy, both in his academics and as a leader on the Linfield campus. At Linfield, Sean received his degree in English and psychology, participated in NCAA football, baseball and served as student body president from 1978-1980.  
"While serving as Linfield's student body president for two years, I seldom had time to fully appreciate or enjoy my circumstances," Sean said. "But I learned that although responsibility necessitates sacrifice, it provides innumerable opportunities to learn – if we are open to the lessons along the way." 
Sean's career in law did not start in the traditional sense.  
Following graduation at Linfield, he went on to earn a master's degree in higher education administration from Florida State University. Following work in residential and judicial affairs, he returned to school to earn his law degree from the University of Oregon.  
Currently, Sean is a partner at the Lewis Brisbois Bisgaard & Smith LLP Portland office and chair of the National Data Privacy & Cybersecurity Team. 
His team was named the "Cyber Law Firm of the Year" in 2019 and 2020 by the international cyber insurance association Advisen. Sean has extensive experience managing responses to digital crises, and the Lewis Brisbois Data Privacy & Cybersecurity Team manages more than 2,000 data breaches annually.  
Before joining Lewis Brisbois, Sean served as the lead cyber attorney for the U.S. Attorney's Office in Oregon. In addition, he worked closely with the FBI, the Secret Service and the U.S. Dept. of Justice Computer Crime & Intellectual Property Section in Washington D.C. on network intrusion matters. 
As an inspiration to this work, he is fueled by the challenge of finding solutions to complex problems – within a team context.
"In managing responses to data breaches, I regularly work with executives who are in crisis, whose business models are being throttled and whose livelihoods are being held hostage," Sean said. "In facilitating responses to those crises, I am regularly inspired by what can be accomplished when people work together to do the right thing." 
Sean's talents and expertise have been recognized by numerous government, law enforcement and cybersecurity entities. His list of recognitions includes accolades from, among others, the director of the FBI, the director of the U.S. Secret Service, and the DEA. 
Sean is unquestionably an expert in his field. Because of this, he is often called upon to give back to share his knowledge with others, which he agrees to in spades.  
In addition to more than 150 speaking engagements worldwide in seven years, Sean's teaching credentials include:
Teaching at Lewis & Clark Law School
Government security classes worldwide
Founding and instructing at the Financial Crimes & Digital Evidence Conference for the United States
Sean was selected for this year's award, for leadership in managing responses to digital crises and data breaches nationally and internationally.   
When asked what it means to receive this award, Sean responded, "it is immediately humbling and fulfilling."
He adds, "I have always attempted to surround myself with people who are smarter than me, who can help me identify weaknesses and turn them into strengths, and whose collective skillsets produce much stronger and better results than any individual could ever accomplish. My best work is reflected in the success of diverse teams I have helped to develop, whose collective talents have found excellence." 
Sean is active in the community currently serving as the executive director for the Financial Crime & Digital Evidence Foundation.
Sean has also given back to Linfield as a Linfield Alumni Leadership Council member from 2012-2014. 
Sean is quick to credit his successes to his team, but as you hear him speak and learn about his story, his actions paint an accurate picture of collaborative leadership excellence.
Linfield is pleased to recognize Sean Hoar '80 for all he has done in his career by helping many in a time of crisis and educating what can be done to avoid being the next victim. He is an authentic and genuine individual whose accomplishments are nothing short of impressive.