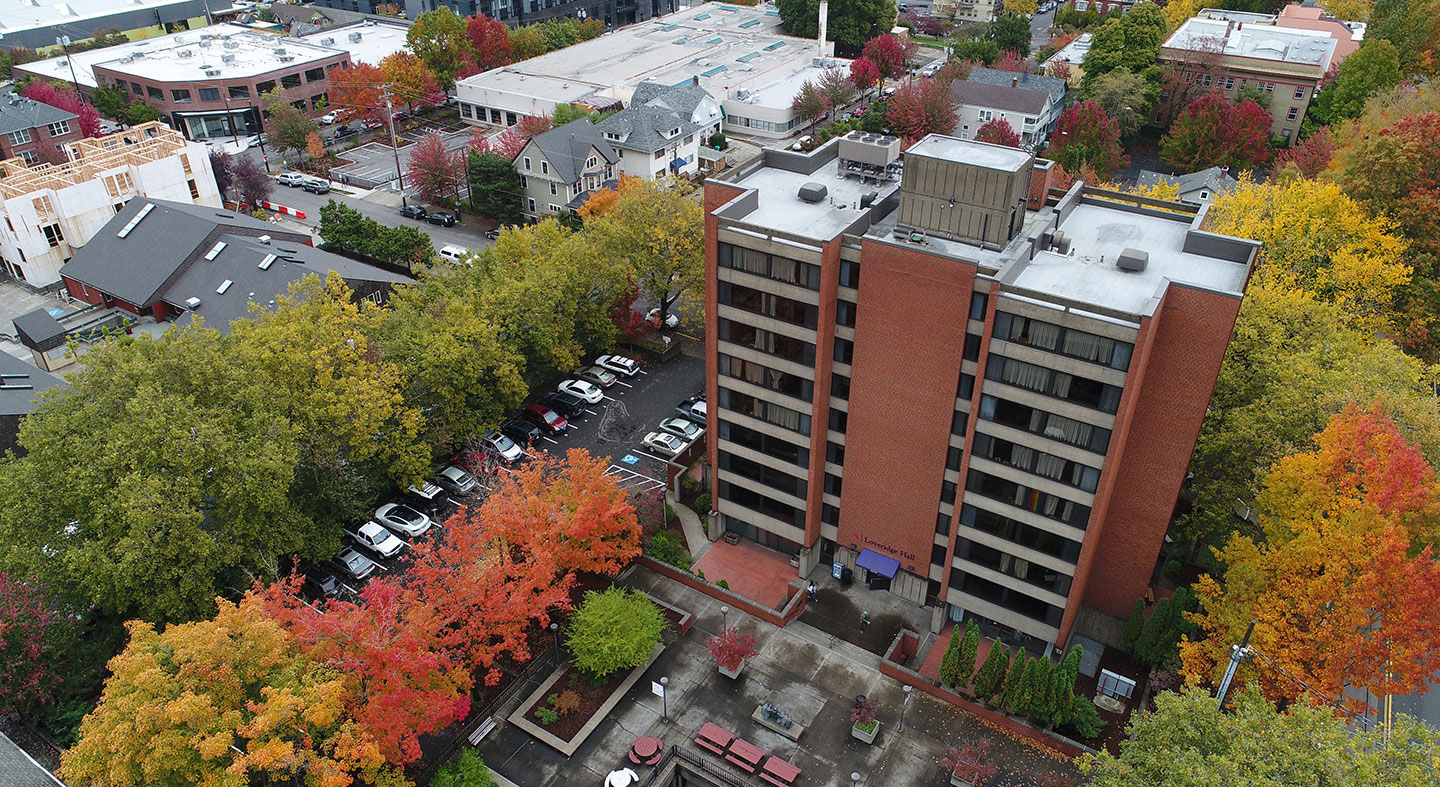 Uncommonly Creative
Meet Ella Hillberry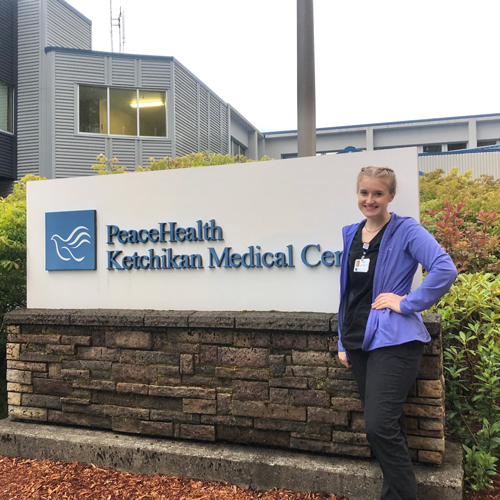 From being a summer tour guide to a Certified Nursing Assistant (CNA), Ella Hillberry has seen first-hand the physical and emotional toll the COVID-19 pandemic has taken.  
Hillberry is an incoming sophomore at Linfield majoring in Nursing while staying very involved with RHA and the environmental club on campus. Growing up in the small island town of Ketchikan, Alaska, tourists were quite common in the summertime.  "For the past 5 summers I have worked as a kayak and zipline tour guide here," Hillberry says. "After being sent home in early March, I realized the strong likelihood that Ketchikan would see little or no tourism this summer. I was lucky enough to renew my CNA license this spring knowing I may need to use it. In March I applied at my local hospital, and was officially hired in April as a CNA in the Long Term Care unit."  
Working as a CNA requires constant care and support. Now, during a global pandemic, it isn't just about the physical care, but supporting each patient emotionally as no visitors are allowed amidst the virus. It can be a lonely time for many. "I work with 24 elderly and disabled residents, many of which are in end-of life care, Hillberry states. "I help these residents with a wide variety of daily activities, eating meals, getting from their beds to their wheelchairs, showering and much more.  
With each of these residents suffering from various medical issues in addition to their old age, it puts them in an extremely high risk category for COVID-19. Hillberry mentioned as per guidelines from the state of Alaska, no visitors have been allowed since March, which has been extremely hard for many of the residents. "Even with constant reminders of the worldwide pandemic, a lot of them don't entirely understand why it is that they can't see their spouses or children."  
As a CNA it is just as important to make sure one is keeping care of their own health. 
"We get COVID tested bi-weekly, wear surgical masks for 12 1/2 hours straight, and have to constantly monitor ourselves for symptoms. Working this job has most definitely given me a different perspective than I probably would have otherwise, and the inconveniences I have faced due to the pandemic seem minor compared to the major lifestyle changes the residents have endured. Having to wear a surgical mask and goggles for 40-50 hours a week is undoubtedly worth it if it means the elderly residents living on the other side of the double doors can be reunited with their loved ones again in the next couple months." 
Through the long hours and long days, Hillberry took on new challenges this summer. Times are different and unknown, but she continued to do her part in a place where help and support was needed most.