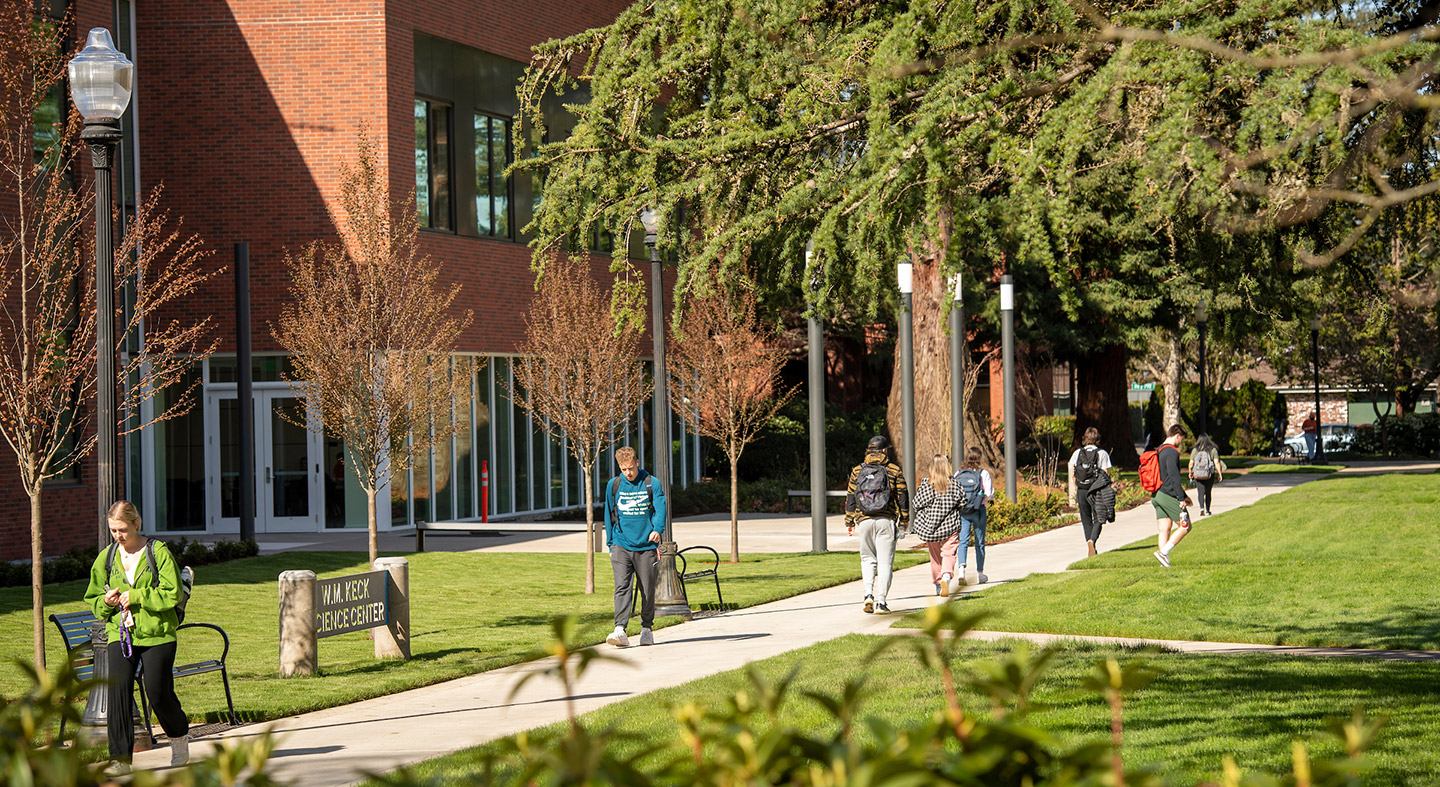 Building relationships around the world

Nadia Abraibesh '10
Project Manager, Chemical Security Team
Major: Psychology
Virginia
Tell us more about your job: What do you do and what do you like about it?
For the last 3 1/2 years I have been living and working in the Washington DC area at a non-profit that focuses on nonproliferation issues. I specifically work as a project manager on our chemical security team and manage projects primarily in the Middle East, North Africa, and South Asia focused on preventing chemicals from being acquired and used to develop chemical weapons. I love that I work for an organization with a strong mission and I enjoy building relationships with partners around the world.
Tell us about yourself: How did you get to where you are? What should we know about you that is not on your LinkedIn profile?
After graduating from Linfield, I had a bit of a whirlwind ten years that included living and working in Libya during the 2011 uprising, joining Teach For America and teaching third grade on the Navajo reservation in New Mexico, joining AmeriCorps and working in Providence, Rhode Island as a nonviolence trainer for youth in gangs, getting my Master's in International Peace Studies and spending 6 months in Palestine witnessing the Israeli occupation first-hand, and then moving to Washington, DC to pursue my interest in international work. Outside of work I enjoy taking advantage of the many opportunities DC has to offer from going to the free Smithsonian museums to getting involved in activism related to my passions around social justice issues. My interest in social justice issues really blossomed during my time at Linfield. At Linfield I was part of several clubs that taught me more about injustices around the world and in our community. I remember getting to be part of a group of Linfield students who traveled to Washington DC to lobby for climate change. That was my first trip to DC and I never would've thought I'd end up living here 10 years later. Another fond memory I have is being part of Yamhill County's Committee on Homelessness and my passion for combatting the underlying issues that lead to homelessness is still with me and I currently tutor/mentor youth once a week at a homeless shelter.
How did Linfield help prepare you for your career?
I am really grateful for the amazing professors and opportunities I had at Linfield. The Psychology Department was like a second home to me (not just because I spent so many hours there, haha) and I am forever indebted to the caring professors I had, especially to my advisor Professor Tompkins. Professor Tompkins' work ethic and desire to see her students succeed was so apparent and it was thanks to her that I was able to take advantage of so many research and professional development opportunities I likely otherwise would not have known about. Linfield gave me so many unique opportunities that ultimately led me to where I am now. 
What advice would you give to a current student?
My advice to a current student would be to take advantage of the opportunities Linfield has to offer, from getting involved in research, presenting at conferences, interning at various places through Linfield connections, getting off campus and volunteering in the community, and talking to Professors about your interests. If I hadn't had all those opportunities, experiences, and guidance from Professors, I'm not sure I'd be where I am today.