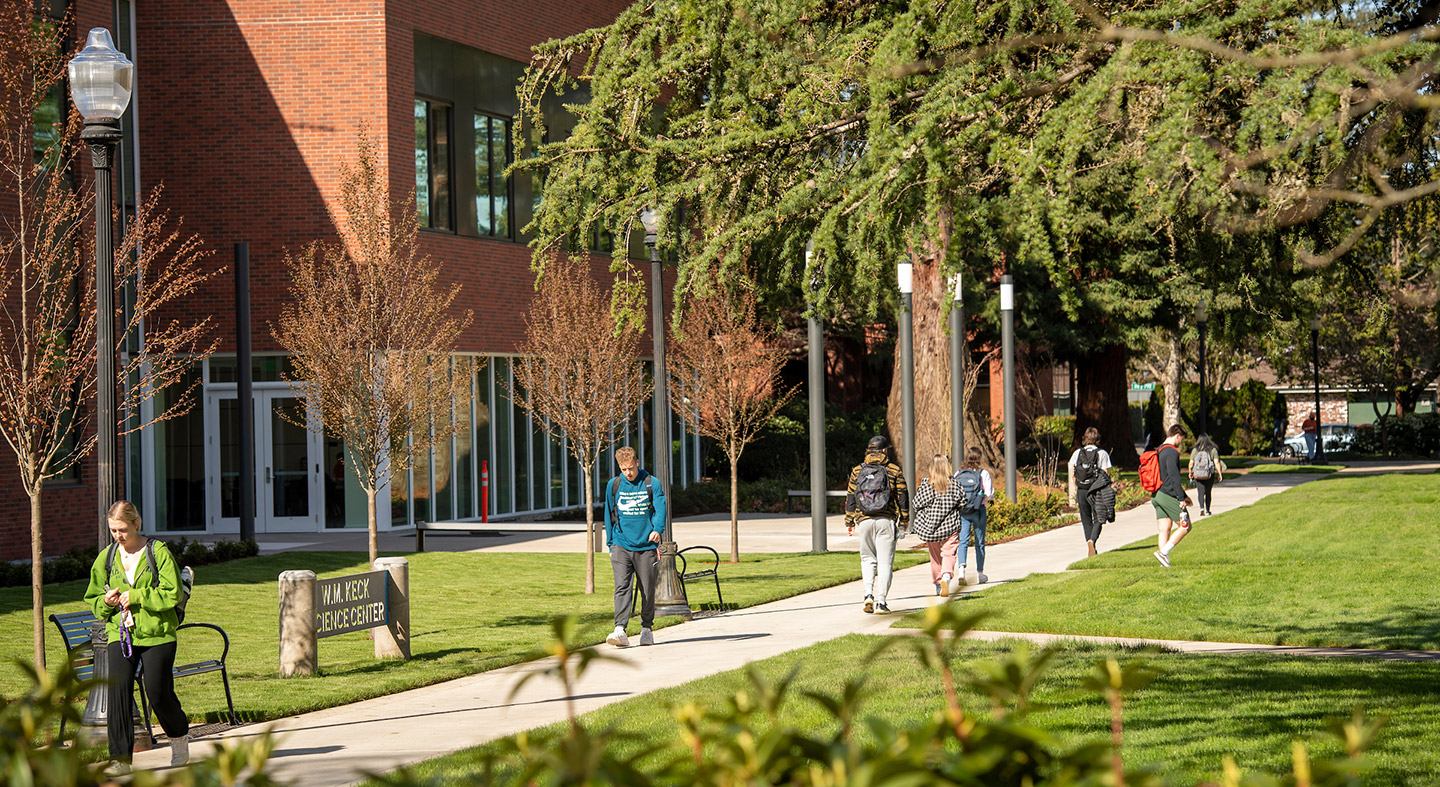 What motivates drug use and abuse? 
Drug
s
eeking
b
ehavior,
n
eurotransmitter
s
ystems and
a
ddiction
Whether Dr. Lee Bakner, Professor of Pscyhology at Linfield, is studying the drug cues of humans or inbred mice, he continues to educate the consequences of drug use and factors driving addiction.  
The harsh reality resides in the fact, "15 million people struggle with alcohol use disorder, about five to six percent of the population," Bakner admits. 
Bakner came to Linfield in 1992 and has since been a prominent member of the institution's faculty. Receiving a Bachelor of Arts from Shippensburg University of Pennsylvania with his master's and doctorate degree from Kent State University, Bakner finds his work in the motivations of drug use and abuse, primarily drug seeking behavior.  
So h
ow can we better understand the contributing factors
and behaviors to addiction? 
According to Bakner, researching visual and auditory cues, along with touch, these senses can continue to trigger a substance-seeking mentality. Analyzing the underlying behaviors and brain systems correlating with addiction may lead to better treatment programs. 
After exclusive wine and cheese nights with inbred mice, these findings may lead to new applications for treating substance use disorders, including alcoholism. 
Bakner has regularly taught Survey of Psychology, Introduction to Biopsychology, Drugs & Behavior, and Seminar in Biopsychology at Linfield. He also conducts significant research as a visiting scientist at Oregon Health & Sciences University (OHSU) in Behavioral Neuroscience. Bakner's work progressively explores the impact of opiates on alcohol seeking behavior in mice. 
Outside of substance abuse research and hanging out with mice, Bakner enjoys skiing, rugby, football, guitar, cooking, and being conditioned by a calico cat. He has two grown children, Erika and Kaelah, and resides in McMinnville.