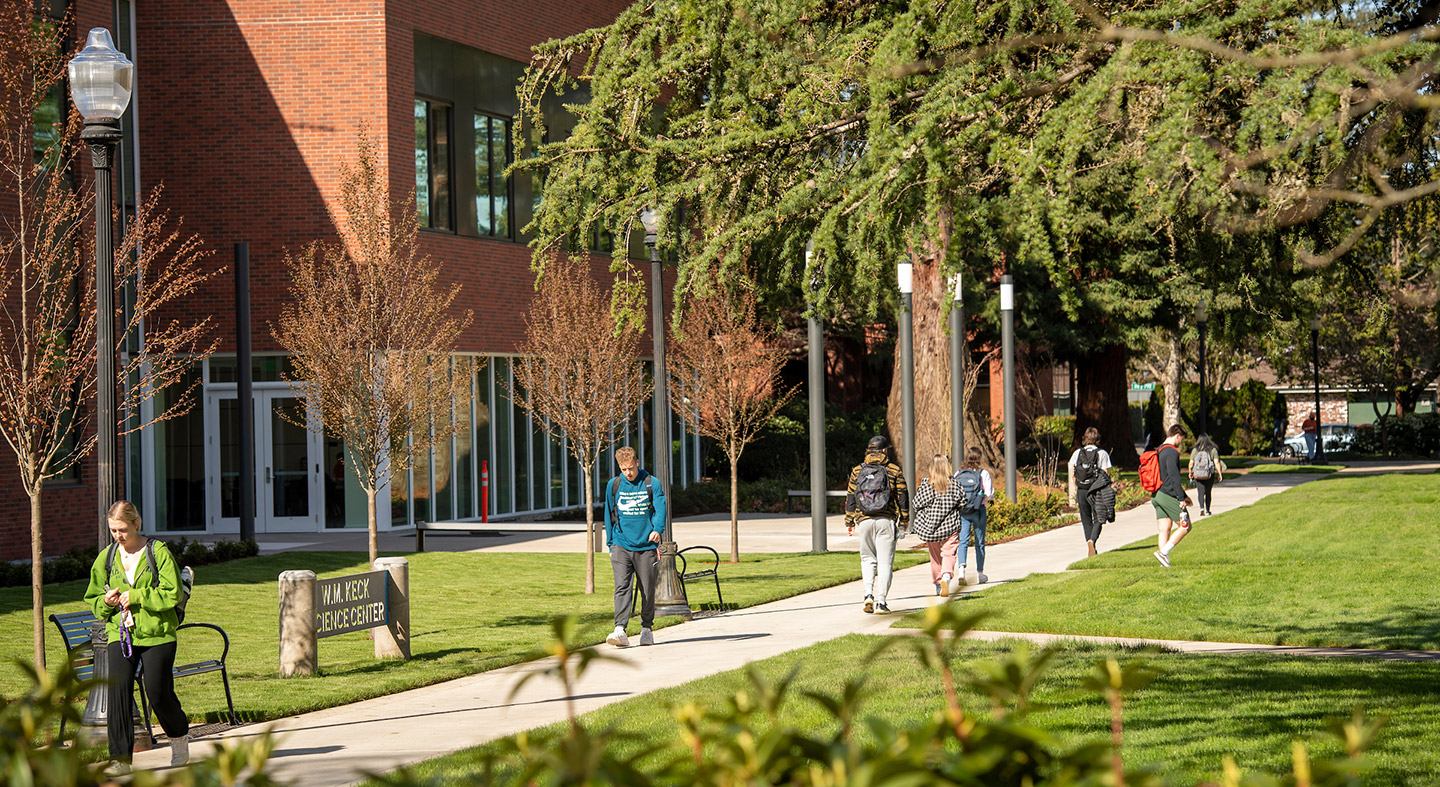 Improving organizations' effectiveness

Serena Xin Wei Ong '18
Graduate student
Major: Psychology
Springfield, MO
Tell us more about your job: What do you do and what do you like about it?
I am pursuing a master's degree in Industrial-Organizational Psychology at Missouri State University. Currently, I am conducting implicit research on employees' job satisfaction (focusing on the work itself, supervisor relations, and coworker relations) using the Implicit Association Tests (IAT). The IAT is an alternative way to assess our attitudes by mitigating the contaminating effects of impression management and inaccurate self-knowledge. It is a procedure that records our reaction times on classification tasks by pressing alternate computer keys (e.g., "E" key for the left category and "I" key for the right category) when words are presented on the screen. I started to collect data this spring and I am hoping to finish my data collection in the fall. As a graduate student, I enjoy learning about different subfields of Industrial-Organizational Psychology as well as different ways to improve the organizations' effectiveness and employees' well-being through the scientist-practitioner approach. I also enjoy conducting research on employee job satisfaction with full support from my research team. 
Tell us about yourself: How did you get to where you are? What should we know about you that is not on your LinkedIn profile?
When I was a junior at Linfield, I expressed my interest in improving an organization's effectiveness and employee's well-being to Dr. Livesay (I wasn't sure if there is a subfield in Psychology that specified in this). She introduced I-O Psychology to me and connected me with another Linfield alumnus (now a great friend), Kin Leong Chan, who was also pursuing that route. After I graduated from Linfield, I decided to apply to the I-O Psychology program at several graduate schools. Dr. Linder, Dr. Livesay, and Dr. Tompkins gave me a lot of helpful resources and tips to apply to the graduate program. My faculty advisor, Dr. Tompkins, guided me through my grad school applications and checked in with me to make sure that I was on the right track. When I was debating between two admission offers, Dr. Linder guided me to choose the graduate program that fits me the most by providing unbiased opinions, asking me to list out the reasons for choosing the I-O program at those schools, and suggesting me to weigh in the pros and cons of the programs. In short, all the professors tried to be as supportive as they can during my application process. Therefore, I would not be where I am today without their mentoring. 
One of my favorite memories at Linfield is having supportive professors from the Psychology Department (Dr. B, Dr. KW, Dr. Linder, Dr. Livesay, Dr. Tompkins, and Dr. Weisberg). Without their continuous support and encouragement, I probably would not be where I am at today. Thank you for encouraging me to believe in and be confident with myself. Another favorite Linfield memory is seeing friendly faces and kind smiles from the Linfield community when we walked past each other. When I am not studying, I love spending my time cooking and baking in my apartment.
How did Linfield help prepare you for your career?
The liberal arts education and the small student-faculty ratio at Linfield allowed me to build rapport with professors and classmates. During my senior year at Linfield, I had the opportunity to be involved in a student-faculty collaborative research project on literal objectification. Throughout my involvement in this research project, I gained research experience, was exposed to data analysis, and, most importantly, I gained the etiquette to present research projects in professional settings, which eventually prepared me to be ahead of many of my peers in grad school.
Besides that, I also had the opportunity to be a PAX Behavioral Research Intern for a school-based intervention program at Yamhill Community Care Organization. I gained hands-on experience of behavioral observation, public speaking skills, and technical writing skills throughout my internship. 
Apart from education, I also gained work experience from Linfield, which was also a steppingstone to grad school. After I graduated from Linfield, the HR Department offered me a one-year full-time position as a Human Resources Assistant that equipped me with Human Resources knowledge.
The experiences and skills that Linfield prepared me with are invaluable. I would be nobody without the support from my professors, friends, staff, and fellow colleagues at Linfield. Thank you, everyone, at Linfield, for shaping my life and preparing me for my future.
What advice would you give to a current student?
To current students, do not be afraid to reach out! The professors and the whole Linfield community are always there to help and support you in any way they can. When you are chasing your dream, don't forget to enjoy every moment you have spent at Linfield. College life is short, and you will definitely miss it once you have graduated from Linfield. Lastly, try to network and make connections with people. I am certain that you will find life-long friends that will make the most of your college experience.