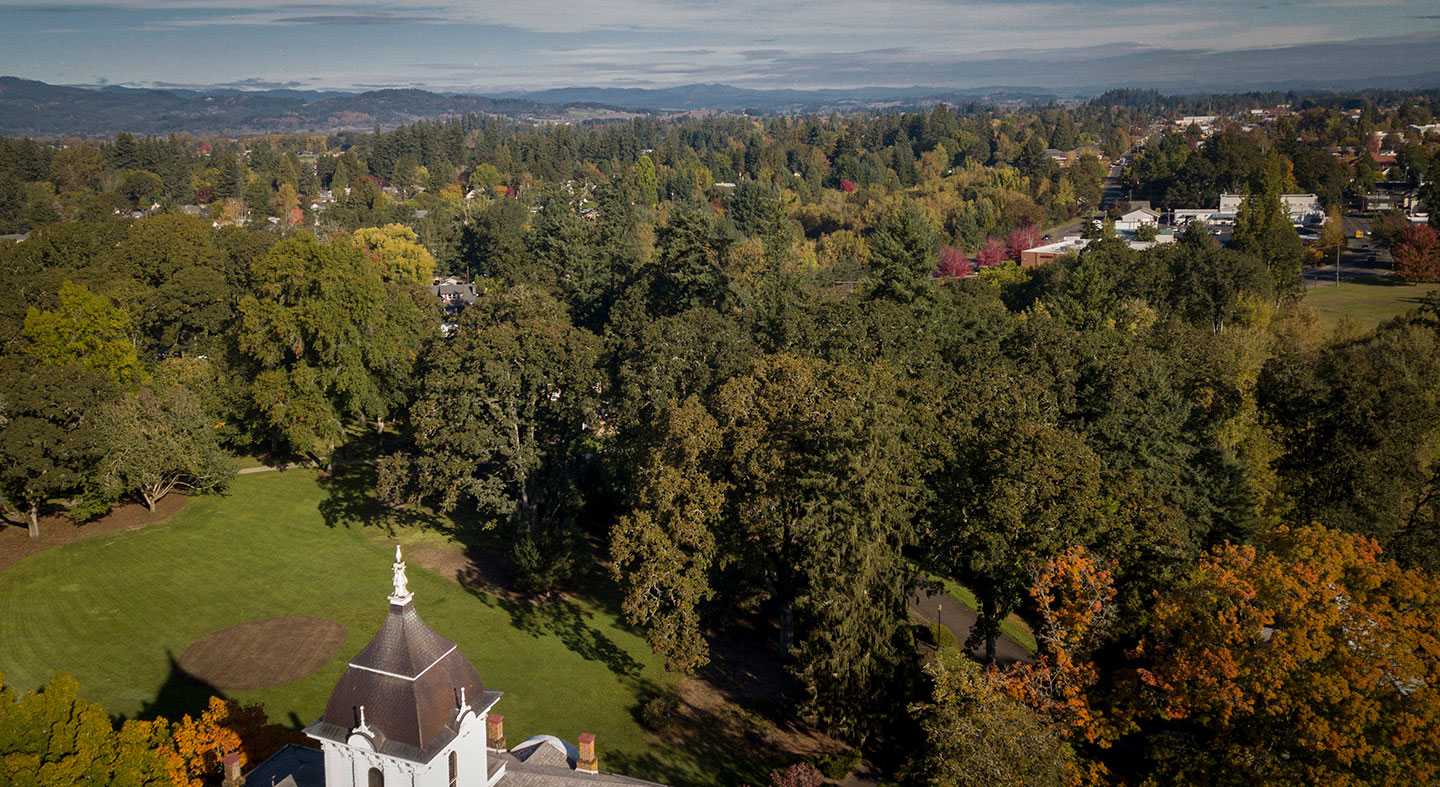 Distinguished Alumna Award 2020
Distinguished Alumna Award 2020: Nancy Jo Hoover '70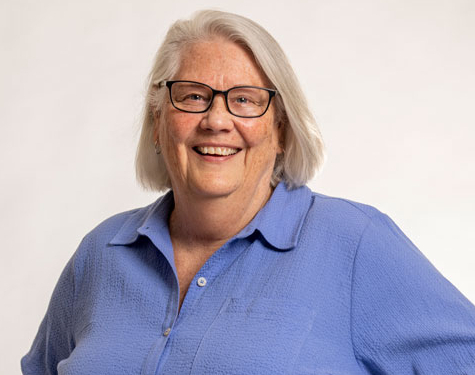 Nancy Jo Hoover '70 is the recipient of Linfield University's 2020 Distinguished Alumna of the Year Award. Hoover was selected for the tireless work she has done improving community infrastructure and affecting the lives of countless underdeveloped communities around the world.
Hoover received a Bachelor of Science in medical technology in 1970. While at Linfield, she was active as a student-athlete, a member of the Sigma Kappa Phi sorority and a participant in Linfield's Christian student groups. Her association with Linfield lasted well beyond her student years. Post-graduation, she held numerous roles, including as a research assistant, laboratory assistant, laboratory supervisor, coordinator of chemistry and biology laboratories, and even as a special assistant to the vice president of business and finance. These experiences, in addition to her liberal arts education, culminated in Hoover's successful contributions in the field of health and microenterprise development in many countries.
In addition to her degree from Linfield, Hoover earned a master's degree in community health in developing countries from the University of London School of Hygiene and Tropical Medicine. Her 40-year career has taken her to 12 countries, where she has worked with rural indigenous communities to improve water supply, develop of community libraries, support microenterprise development, implement solar cooking techniques, establish after-school programs and more.
Hoover is a leader and active contributor in the field of community health in developing countries. As a specialist in health and sanitation, her work undoubtedly is responsible for saving many lives in the underdeveloped communities she has served. For example, in Sudan, Hoover helped establish a sanitation program and an environmental health engineering school at an Ethiopian refugee camp that housed more than 50,000 people. She also developed medical laboratories and a Tuberculosis and sanitation program at a refugee camp in Somalia.
She has also assisted in developing programs from the ground up and training local leaders to make those programs sustainable. This has included training health and lab assistants for medical clinics in Pakistan and consulting on resettlement plans to address and lower community health risks for the Baahdeere Dam Project in Somalia.
Beyond her extensive international resume is the spirit with which Hoover brings to her work. Through her education and experiences, she recognized early that community development means listening and learning above all else. Through intentional growth, she recognized how her privilege and identities each uniquely enabled her to serve in different communities and capacities. She enveloped herself into relationships with her neighbors to provide sustained, authentic and empowered growth. One special area was Oaxaca, Mexico, her home for ten years as a holistic development training consultant. There, she was, responsible for establishing and training personnel for programs addressing literacy, rural stoves, latrines, small animal propagation, women's village banking and microenterprise development.
Her career eventually culminated into building more elaborate international partnerships. In her work with the Evangelical Covenant Church (ECC), Hoover has developed relationships in Thailand and Japan to coordinate mission strategies for the region. Most recently, she has helped to establish a new international region of ECC in the Middle East and North Africa, where she assists international partners with development projects.
Rounding out her interests, Hoover is quite an accomplished trumpet player. Her musical talent has often helped open doors for her to communicate with and build relationships with people from different backgrounds and cultures. Now that she finds herself back in McMinnville for a time, she is currently sharing those musical talents as a member of the Linfield Concert Band.
Hoover is a self-proclaimed 'positive deviant' and a woman of faith. It is that faith that drives her to work, question why injustice occurs and make things better. In her own words, "helping others is something we should do because it is the right thing to do." Linfield is pleased to recognize Nancy Jo Hoover for all she has done with her life and her career, by doing the right thing and improving the lives of so many people around the world.