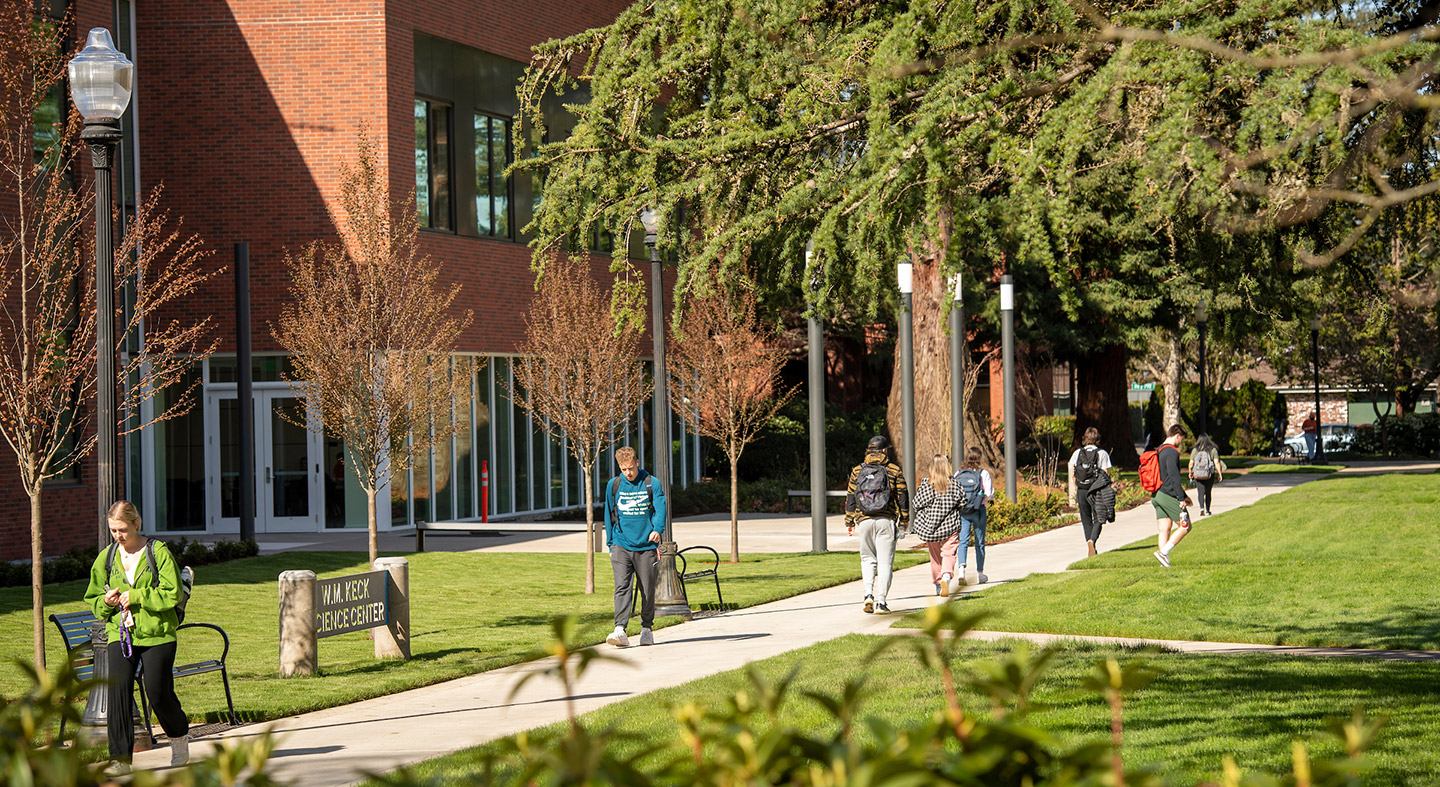 Sydney Owen, Class of 2015
While at Linfield, I was active with the Key Club, the Japanese Club, and did a lot of volunteer work. I was also involved in various environmental activities on and off campus (working in the community garden and at a nearby native plant nursery). I likewise completing an internship with the Wilsonville School District's CREST Program where I served as a program leader on a Community Sponsored Agriculture farm that helps teach junior/high school students about sustainable farming, business practices, and ecology. I further really appreciated Linfield's strong commitment to study abroad programs and took the opportunity to study abroad twice: I spent a semester in Yokohama Japan at Kanto Gakuin University and took part in a Jan Term course on Aboriginal and Environmental Economics in Australia.
My history senior thesis was entitled: "The Diffusion of Cultural Caffeine: An Analysis of England's Coffee and Tea Consumption."
This was a cross cultural examination of the economic, social, and political factors shaping the adoption and consumption of these now ubiquitous caffeinated beverages within these societies. I worked in the history department all four years as a research assistant to Professors Peter Buckingham and John Sagers, including two summers on campus doing research on collaborative research grants.
After graduating from Linfield with a major in history and minors in environmental science and Japanese, I went to Japan with the Japan Exchange and Teaching Program (JET) to teach English at a public junior high school and elementary school in Gunma, Japan. I taught English there for three and a half years, while also beginning my Masters in Library and Information Science. I completed an online degree from Simmons University in Boston in May 2019. As part of my Masters, I also completed an internship and independent study at Maebashi City Library, Gunma, Japan, as well as various translation and interpretation projects. I returned to Oregon in July 2019 and began a job at Oregon Health and Sciences University as a Repository Steward, working in a research laboratory at OHSU. I am currently responsible for helping manage the blood and tissue samples held in the Oregon Pancreatic Tissue Repository.