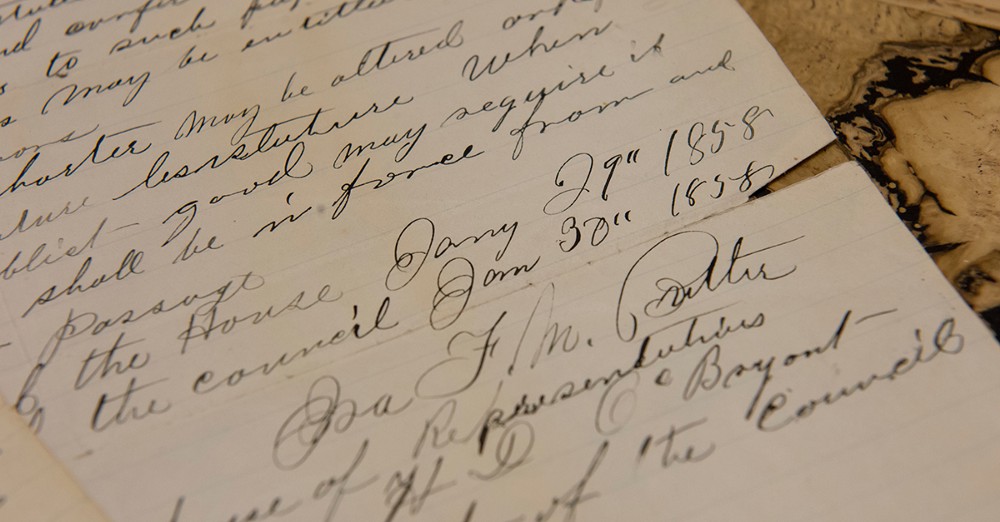 Linfield College (not our original name by the way) was born 161 years ago today. Here are some facts about a college with a lot of history. 
We're one year older than the State of Oregon
Linfield College was founded a little more than a year before Oregon's official birthday of Feb. 14, 1859. At the time of the school's founding, there were 31 states in the Union.
We've had three names
Linfield College is not the school's original name. The school was founded on Jan. 30, 1858 as Baptist College at McMinnville, later shortened to McMinnville College. The school became known as Linfield College in 1922, when…
…Mrs. Frances Ross Linfield donated her property in Spokane, Wash., to the school, helping to ensure the college's future. The gift was worth more than a $250,000, enabling the campus to expand and the school to grow. The school is officially named for Mrs. Linfield's late husband, the Rev. George Fisher Linfield, a Baptist minister.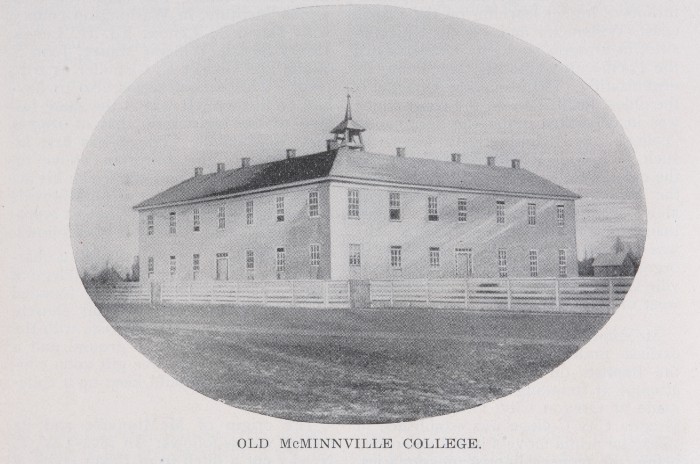 This is also not the original location of the school
Baptist College at McMinnville was originally housed near what is now First Street in McMinnville, near First Baptist Church. McMinnville College moved to its new location in 1881 after the purchase of land from Samuel and Mahala Cozine.
The entire college was housed in Pioneer
The original campus on the new Cozine property consisted of only Pioneer Hall, which housed all classrooms, residence spaces, the library, power plant and all other services. Can you guess the second-oldest building on campus?
It's the Observatory, acquired in the 1890s and originally located near Pioneer.
We were a college with few college students
Despite the college being founded in 1858, it was nearly 30 years before the first graduate. Well into the 20th century, the school primarily functioned as a preparatory school for the small local population. College-level students were rare enough that early courses were often taught one-on-one, just one teacher and a student. The school's first graduate — in 1884 — was J.H. Smith, who went on to become a prominent attorney in Astoria, Ore.
Before Wildstock, there was May Day
The school's first May Day celebration was in 1904, and festivals were held the first Saturday of May every year through 1969. A May Queen and royal court were elected, the campus was cleaned and beautified, an outdoor party complete with May Pole was held, and proclamations were made about the coming year.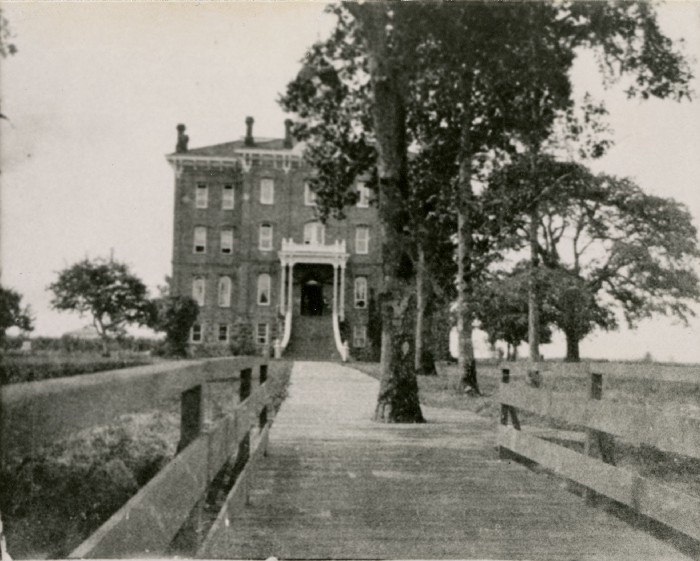 The Catdome was quiet between 1906–1922
On the same day — Jan. 10, 1922 — that students learned the school would be renamed Linfield College after Mrs. Linfield's bequest, they also learned that football would be returning to the school after a long absence. President Theodore Roosevelt had insisted in 1906 that college football change its rules to become less brutal, and college President Leonard Riley had asked the Board of Trustees to prohibit the sport on campus at that time. Just more than 30 years after football returned to the school, Linfield's streak of winning seasons began in 1956.
President Riley is buried outside of Melrose Hall
Speaking of President Riley, he and his wife Julia are both interred right here on campus. President Riley — who led the school from 1906–1931 — died in 1945, and the Linfield Board of Trustees decided to bury his ashes outside his office at Melrose Hall. When Julia died in 1956, her ashes were buried alongside his. A small plaque at the northeast corner of Melrose marks the spot.
Homer and Marge met at Linfield
It's true. Margaret Wiggum and Homer Groening — parents of Simpsons creator Matt Groening — met at the school. Homer was a decorated pilot in World War II and went on to become a documentary filmmaker and the vice president of a Portland ad agency. Margaret was a high school valedictorian and a May Queen at Linfield. Both graduated from the school in 1941, and they married in 1942.