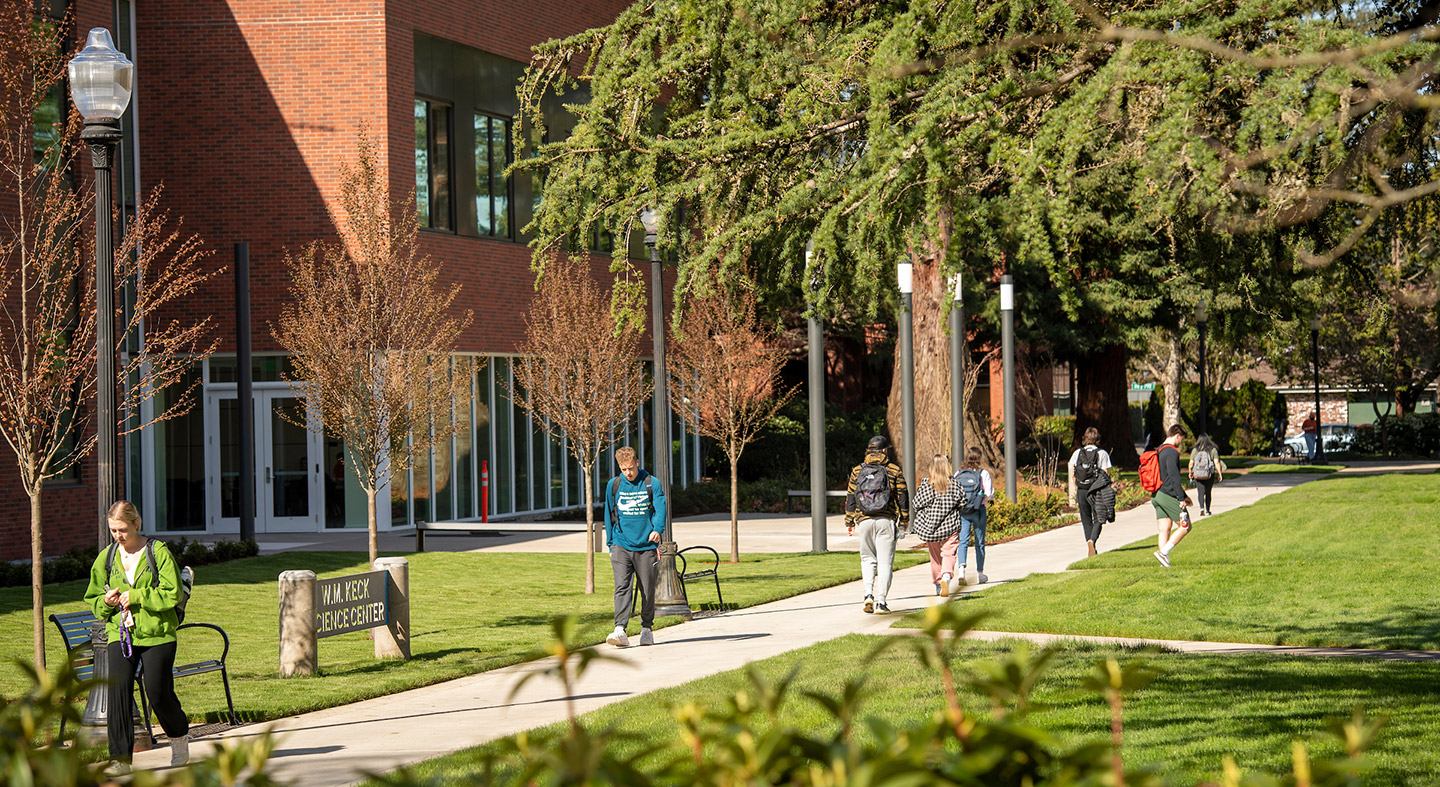 From study abroad to permanent residence
Alumni Profile: Meet Rebecca Kunz '87

Rebecca Kunz '87
Information Assistant in the Department of Nuclear Energy
International Atomic Energy Agency
Major: Elementary Education
Vienna, Austria
Tell us about yourself.
During my sophomore year at Linfield, I did a study abroad semester in Vienna, Austria. Little did I know at the time what an effect this trip would have on my future! After finishing my education at Linfield with a Bachelor of Arts in Elementary Education in 1987, I had the opportunity to return to Vienna as an Au Pair for the family who hosted me during my semester abroad in Vienna. I also taught part time at the America Institute and later worked in two different Austrian high schools doing a Fulbright Commission. At the same time, I was offered a job at the International Atomic Energy Agency, where I have been ever since. I met my husband, who is Austrian, and have been living in Vienna for the past 30 years. I also had the pleasure of "adopting" one of the Linfield students a few years ago who was in Vienna for the semester abroad. In my free time I enjoy cross-country skiing, cooking, working out at the gym, and spending time with family and friends. As a certified life coach, my heart is in mentoring others. I also teach mentoring and facilitate a support group for those grieving the loss of a loved one. And as a certified copy-editor, I take on freelance editing jobs. My life is full!
How did Linfield help prepare you for your career?
Linfield provided me with the opportunity to experience a different culture through their study abroad program. Not only did it enrich my life, but it also changed the course of my future. When I went to Vienna as a Linfield student, I had no idea that I would end up spending the rest of my life in this beautiful city! I'm grateful not only for the opportunities that Linfield provided me and the wonderful memories I have, but also the lasting friendships that I formed during my years at Linfield College.
What advice would you give to today's students?
Seize the day! Your college years pass by so quickly – make memories and make the most of your time – you will never get these years back. And if you have the opportunity to study abroad, I would encourage you to do so. Learning another language and immersing yourself in a different culture is a valuable opportunity for enrichment and growth.