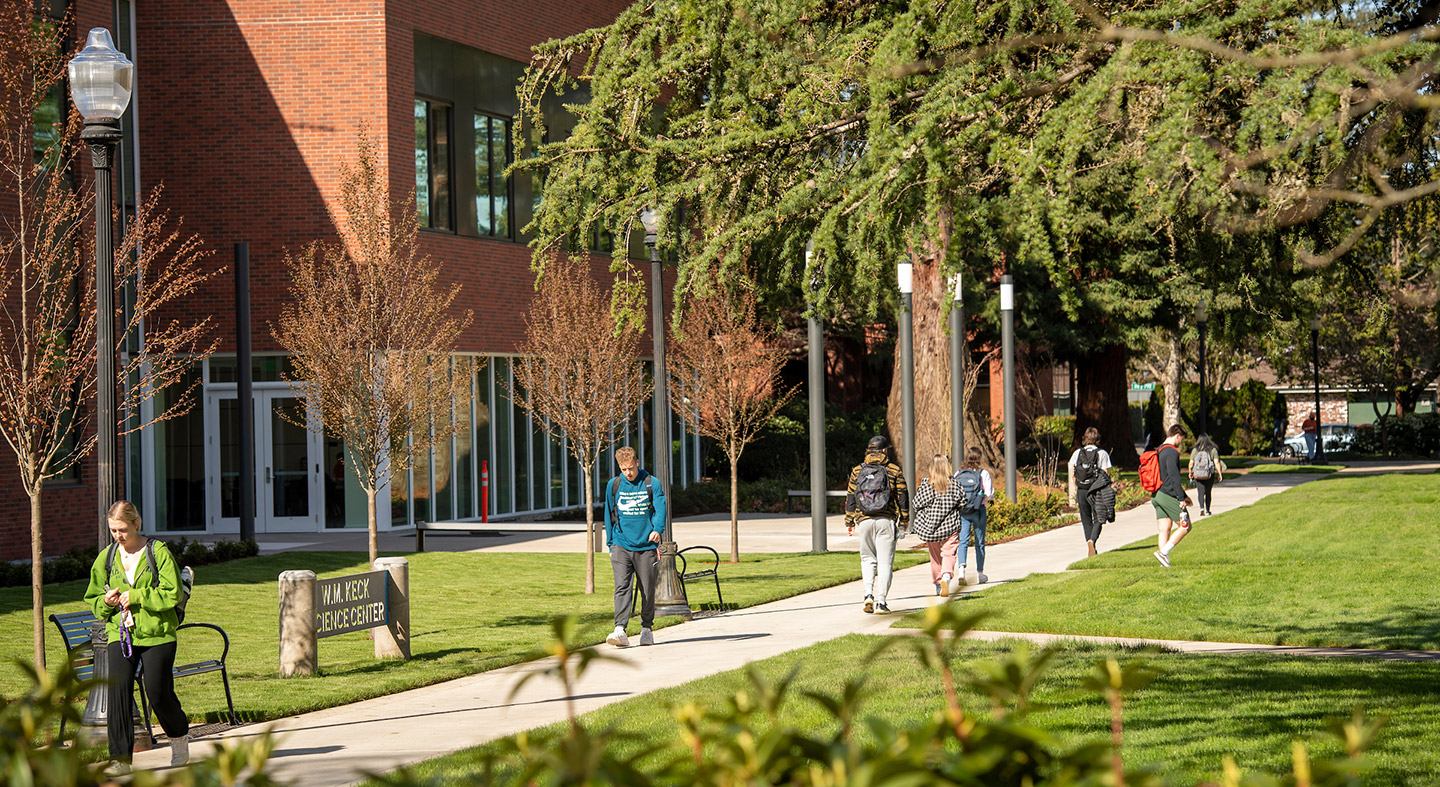 Broadcasting for 45 years

Ron Callan '74
Sports Broadcaster
Beaver Sports Network/ NBC Sports Northwest
Major: Communications
Tigard, OR
Tell us more about your job. What do you do and what do you like about it? 
I am in the midst of perhaps the most enjoyable assignment of my career. A career that started at Linfield College in the early 1970's. I am part of a great broadcasting team with Oregon State. I host the pre- and post-game shows for Oregon State Football and roam the sidelines during the games updating listeners on the team and interviewing former players and others on the sidelines.
I also am in year twelve as the play-by-play voice of Oregon State Women's basketball. I have witnessed an explosion of popularity of Women's college basketball and have been a part of a team that made the final four in 2016 and is currently ranked #4 in the nation and currently undefeated. 
I will always thank Dr. Craig Singletary and others at Linfield for their guidance and support. I have had a great 45-year run in broadcasting and plan on continuing for as long as they will have me.
What are you engaged with outside of work? What should we know about you that is not on your LinkedIn profile?
I have three priorities away from my profession: 
My three children. All grown up and successful in their lives. I also have two incredible grandkids via Cassie and her husband Colin. Vivienne and Charlotte. Viv turns four in January and Charlotte is two and a half.
One of my passions is singing! Thanks to Linfield, I was a member of the Linfield A Cappella Choir for four years and President my Senior year. Marion Van Dyk was an outstanding mentor in this field, and I was challenged by Dr. Virginia Elliott to become a better singer and performer. I have been involved in Musicals and singing groups throughout my career and most recently sang the Polish National Anthem for an Oregon State basketball player who was from Poland and celebrating her Senior Day in Corvallis. It is on YouTube (LOL). I have sung the Canadian and German anthems at other Senior days in recognition of the individual who always stands and honors the U.S. anthem throughout their playing careers in Corvallis. It is an honor for me to participate.
I never did enter the world of Music Education. However, I do volunteer at Blueprint Arts that helps spread the joy of music to all.
How did Linfield help prepare you for your career?
I think the small class sizes and passion of the professors I learned from was a huge factor in driving me in the right direction. Hands-on participation in News and Sports broadcasting was a tremendous help in fulfilling my passion.
What is your most vivid Linfield memory?  
There are many memories. Singing with the Linfield Choir at the Mormon Tabernacle and the Air Force Academy Chapel. Two amazing buildings to celebrate the sound of a good cohesive musical group. The acoustics were incredible and none of us will ever forget those moments.
What does Linfield mean to you? 
The pride of Linfield. I spoke at a Sportscaster luncheon which features a wide variety of current and former writers, sports info Directors, umpires and football and basketball officials. I talked about the 64-year Linfield winning season streak in Football and just how impressive that accomplishment continues to be. I am proud to be a small part of a bigger passion for many and that is small college education. Those of us who spent four years in McMinnville and for me, four years in the dorms at Linfield, look back fondly on those special days and moments.
What advice would you give today's students?
As far as advice to today's students: Believe in yourself. If you see an injustice, point it out to others. Make sure your professors are not only good presenters of their expertise but are good listeners. Education is not indoctrination. The free flow of ideas is paramount. Don't be afraid to ask the tough question. Work hard and good things will happen.