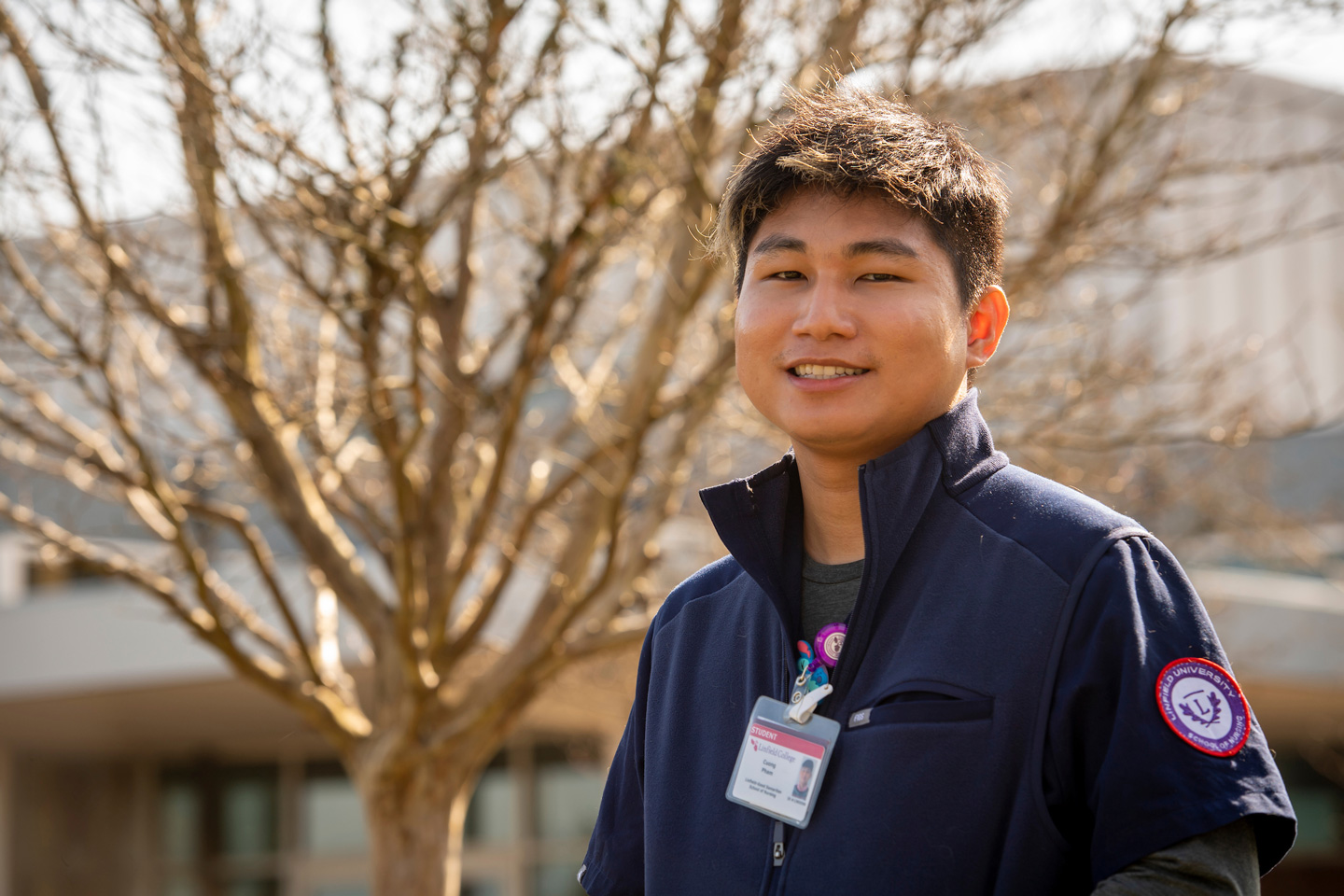 Meet Leo Pham
Challenging the Uncommon
A large percentage of students at Linfield University are a part of the School of Nursing. However, just like many other nursing schools across the nation, a small percentage of those students are male.
Leo Pham, a third-semester student on the Portland campus, was always confident in his decision to become a nurse.
When it comes to studying at Linfield, Leo continually feels supported and comfortable with being himself, regardless of gender.
Although his gender has been a hurdle when it comes to working in the medical field, Leo is also an immigrant from Vietnam and has noticed significant inequality and lack of diversity within the healthcare field. He hopes to close the gap and advocate for affordable healthcare, and include those from diverse backgrounds.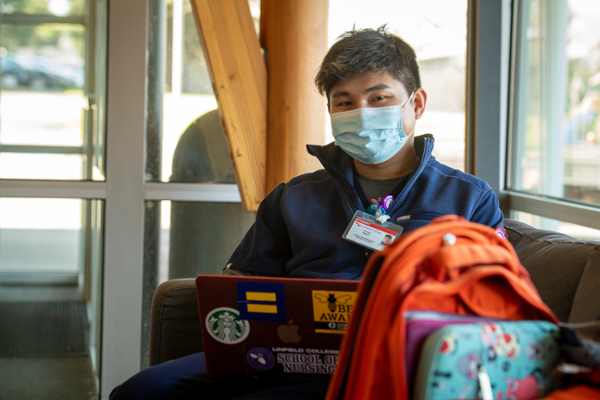 "When I came to America, I faced inequity as a patient and I know personally what it feels like as an immigrant in the healthcare setting. So now I want to use my experience as a patient for when I become a caretaker so that I can become not only a better person but a better provider," Leo said.
After graduation, Leo hopes to get to work in the psychiatric field or public health. He firmly believes that public health has only become more important with the spread of COVID-19 and public health nurses are becoming even more essential to delivering high-quality healthcare to patients in need.
Besides his studies, Leo currently works part-time in a nursing home administering medications, which he believes has been very applicable to his nursing knowledge.
While working in the nursing home, he was tested for COVID-19 twice a week for the residents' safety. Now vaccinated, Leo hopes to help administer vaccinations to others to help stop the spread of the coronavirus.

Leo urges any males considering the nursing pathway to follow through with it because the field will always be in high demand.
"Nursing is not only for females. Nursing is for everyone as long as you are passionate about your job. Males constantly fight the idea that nursing is only for women because male nurses are currently in high demand," Leo said. "We need to break the stigma that the nursing pathway is only for women and men should become doctors. At this age, that is not always the case anymore. Choose your passion and follow it! You can be whoever you want."
While we are all facing our challenges currently, Leo encourages those considering the nursing pathway to be flexible, consistent, resilient and not forget to take the time for self-care when you need it. He also wants to remind students that there are many helpful resources when and if they need them.
For students seeking guidance, Linfield's Learning Support Services can help students to achieve any life or academic goals.