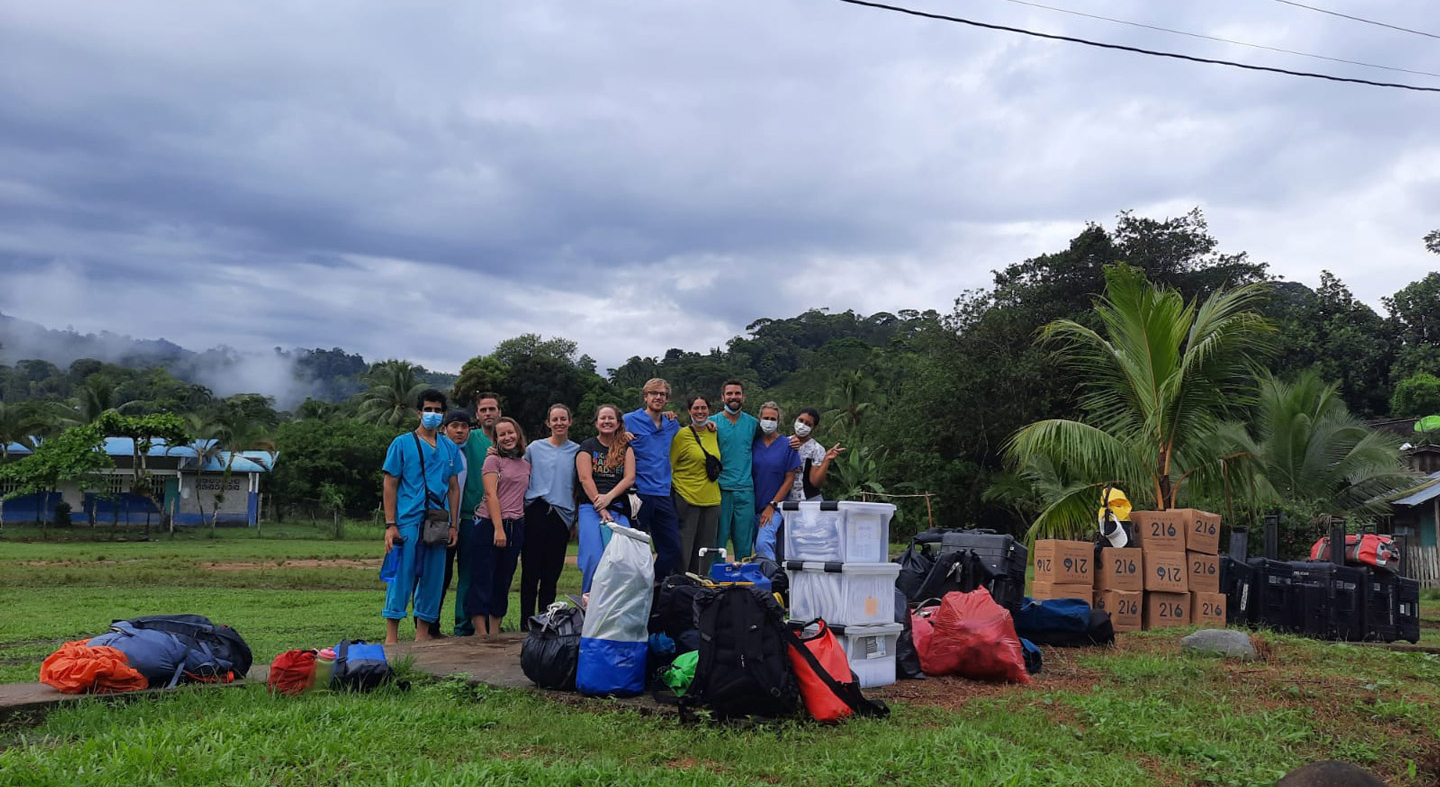 Cassandra Coats '21
My International Service-Learning Experience in Panama
As a student in Linfield's RN to BSN program, I had the opportunity to study in Panama during my international service-learning experience.
I joined Floating Doctors based out of Bocas del Toro, Panama, Central America in October 2021 for a week. The Floating Doctors' ongoing mission is to "reduce the present and future burden of disease in the developing world and to promote improvements in health care delivery worldwide." 
The volunteer hub is on the island, Isla San Cristobal. This experience was 'on the move' and the mode of transportation was on various boats, otherwise known as "pangas," as we cared for people on other islands. As a healthcare team, we provided services covering more than 10,000 square kilometers of jungle-covered mountains, mangrove mazes and open sea conditions in Panama.
We were living and working on the waters and adapting to the ever-changing environmental conditions. 
The people of Panama endure hot and humid terrain with hovering insects. Rainwater is collected after the nightly thunderstorms, yet the filtration systems are less than adequate. There is little to no electricity; the animals run about with medical ailments of their own and the children are often barefoot. A typical day consists of walking the hilltops and collecting naturally grown vegetation to later utilize for food, tools and crafts to sell and use for trade.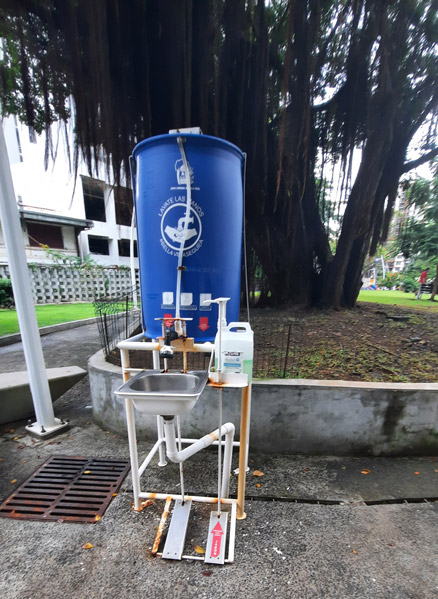 Only some of the children attend school, in a blue and white schoolhouse, just three days a week. In the evenings, children and adolescents gather on the soccer fields to play until sunset.
Rain or shine, the villagers played soccer outside. Often playing barefoot, these young athletes were a joy to watch.  
The vulnerability of the people lies in the lack of health education, climate change and basic foods for nutritional adequacy. Social justice was slim. The distribution of wealth was, at best, delivered by the Floating Doctors team. Opportunities have emerged over the last 20 years, as community health worker training programs have developed to meet the local needs within each community.
Our clinic, otherwise known as a "rancho," was set up as stations to see patients. Working independently and as a team member enabled a thorough approach to medical attention for the community in which we were serving. 
I witnessed a new depth that people face just to provide water for a family – something we take for granted.
I discovered during this experience that providing international medical service is the right fit for me! It opened doors to future international nursing opportunities as I met volunteers from around the world and created everlasting connections. I've expanded my personal communication skills and helping cultivate health awareness to developing communities around the globe feels rewarding.
My compassion for people and animals alike has broadened while caring for those who do not have the resources to receive healthcare otherwise. I anticipate these qualities will serve my future patients as a registered nurse by enhancing cultural diversities and limiting biases.  
I would recommend this experience to anyone in the medical field. 
This eye-opening, developing world experience provides an outlook on nursing, on medicine and on different perspectives of the people within our world.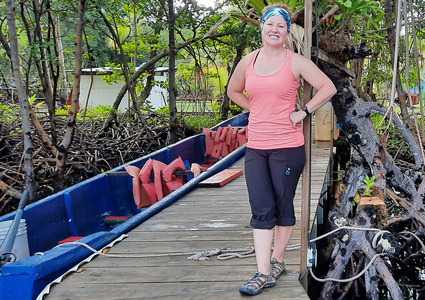 This international service-learning opportunity provided a non-technological approach to nursing. It provided the harmony of cultural diversity with human kindness. And to be surrounded by the natural beauty of the land was inspiring.
What I gained from this experience will not only benefit my nursing profession; but also my own self-awareness and mindfulness, and my appreciation for nature, understanding of environmental conditions, love for international travel and much, much more.