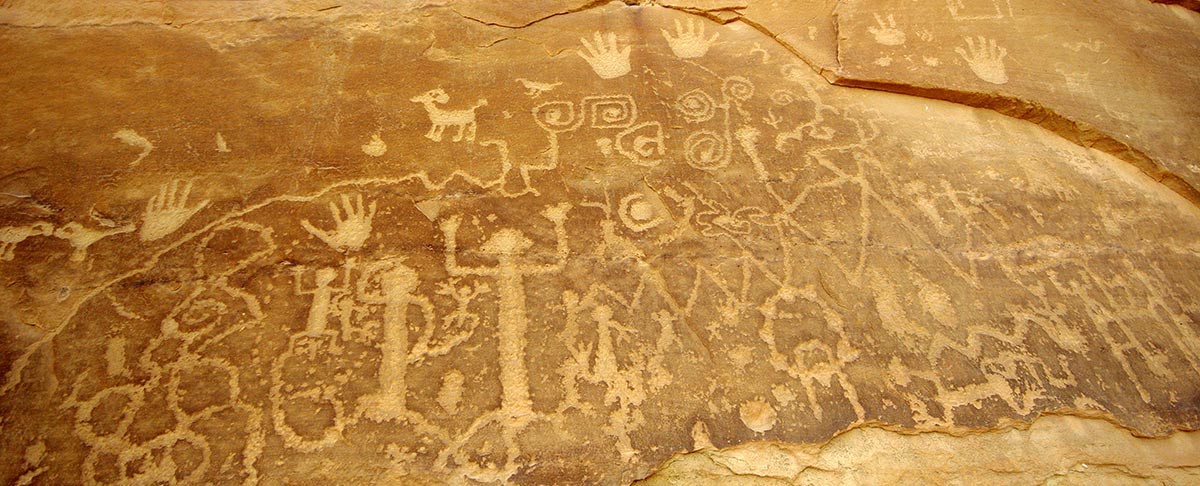 Meet our Faculty
Hillary K. Crane - Associate Professor of Anthropology; Co-Coordinator, Linguistics; Asian Studies.
Walker Hall 218
503-883-2286

hcrane@linfield.edu
Education:
Education: M.A., Ph.D. Brown University (Anthropology); B.A. Seattle University (History)
Hillary Crane teaches courses in cultural anthropology, linguistics, medical anthropology, anthropology of the body, religion, gender, sexuality, and East Asia. Her research examines areas where religion and medicine conflict or overlap and the gender of Taiwanese Buddhist nuns. She also researches the complexities of living with celiac disease in the U.S. and hires students every summer to collaborate on that project.
Learn more about Professor Crane
Robert Owen Gardner - Professor of Sociology (Chair); Faculty, Program in Environmental Studies
Walker 216
503-883-2677

rgardne@linfield.edu
Education:
B.A. Bowling Green State University, Bowling Green, Ohio 1997; Ph.D. University of Colorado- Boulder 2004.
Rob Gardner joined the faculty of Linfield College in 2004. His research examines the growth of temporary or "portable" communities cultivated within settings as diverse as post-disaster relief centers, bowling alleys, and bluegrass music festival campgrounds. Professor Gardner's teaching interests include community (SOAN 330), environment and sustainability (SOAN/ ENVS 250), social theory (SOAN 385), and music subcultures (SOAN 254). He has taught month-long travel courses to post-Katrina New Orleans to study disaster induced community change and to Mumbai and Varanasi, India to examine the role of non-governmental organizations in addressing persistent poverty.
Learn more about Professor Gardner
Thomas F. Love - Professor Emeritus of Anthropology and Environmental Studies
Education:
BA Columbia University; MA, MS, Ph.D. University of California, Davis
Thomas Love joined the Linfield faculty in 1983, teaching anthropology, environmental studies and Latin American studies courses, including human ecology, South America, global political economy, and socio-cultural change and collapse.
Working in the central Andes and the Pacific Northwest, he has written on energy, human ecology and rural livelihood issues in Anthropology Today, American Ethnologist, Ambio, and the J of Sustainable Forestry, among others. Salient publications include:
- a recently authored the monograph The "Independent Republic of Arequipa": Making regional culture in the Andes (U Texas Press), now in translation with the press of the Pontificia Universidad Católica del Perú/Universidad Católica Santa Maria de Arequipa)
- co-edited Cultures of Energy: Power, Practices, Technologies (Routledge Press, 2016), a reader in energy anthropology, with S. Strauss and S. Rupp;
- coedited J of Economic Anthropology 3:1 (2016), an edited number on the theme of Energy and Economy (selected papers from the 2014 meeting of the Society for Economic Anthropology that we organized) with Cindy Isenhour, which also included our co-authored introduction Energy and Economy: Recognizing High Energy Modernity as an Historical Period;
- wrote a chapter and co-edited State, Capital and Rural Society:Anthropological Perspectives on Political Economy in Mexico and the Andes (Westview Press, 1989) with B. Orlove and M. Foley.
As recent (2019) emeritus he remains "lightly employed", including teaching, writing and research on these topics, especially the socio-cultural consequences of declining net energy.
Learn more about Professor Love
Amy J. Orr - George A. Westcott III Distinguished Professor of Sociology; Co-Coordinator, Gender Studies
Walker 215
503-883-2549

aorr@linfield.edu
Education:
Ph.D., Sociology, University of Notre Dame; M.A., Sociology, University of Notre Dame; B.S., Sociology-Anthropology; Psychology, Nebraska Wesleyan University
Professor Orr joined the Linfield faculty in 2001. Her primary courses include Fundamentals of Sociology, Race and Ethnicity, Gender and Society, Families in Comparative Perspective, Sociology of Education, Social Policy, and Social Research Methods. While Professor Orr's research focuses on a number of issues related to education, her primary research focus is educational inequality (with a specific emphasis on racial/ethnic and gender differences in academic achievement). Orr regularly engages in collaborative research with students, and currently serves as the faculty representative for the Linfield College chapter of Alpha Kappa Delta Honor Society and SAGE (Students Advocating for Gender Equality). She is also a faculty supervisor for the Peer Body Project.
Learn more about Professor Orr
Jeff Peterson - Associate Professor
Walker 213
503-883-2437

jdpeters@linfield.edu
Education: BS Washington State University; MA, Ph.D. University of Texas at Austin
Jeff Peterson joined the Linfield faculty in 1994, in the Department of Sociology and Anthropology. He teaches a broad range of courses based on his research interests, including Urban Society and Culture, Latinas/Latinos in the U.S., Mexico, Central America & The Caribbean. He is also a faculty affiliate of the Wine Studies Program through the Evenstad Center for Wine Education, teaching courses in viticulture, the geography of wine, and the sociology of work and occupations of wine.
Professor Peterson also has a broad range of research and professional interests. His initial research focused on urban social movements in Mexico, where he did two years of field research. Subsequently, he has worked on projects involving Latinos in the Willamette Valley of Oregon, on indigenous groups in Costa Rica, and a three-year study for Habitat for Humanity in Guatemala, looking at the impact of a Habitat house on the health and economic well-being of families. He initiated the Oregon Wine History Project, and helped start the Wine Studies Program through the development of the majors and minors in wine, and does a yearly wine labor survey for the Oregon wine industry.
Leslie Walker - Instructional Associate and Coordinator of the Anthropology Museum
Walker
503-883-2596

lewalker@linfield.edu
Education:
B.A. University of Central Arkansas
M.A., Ph.D. University of Arkansas, Fayetteville
Leslie Walker joined the Linfield community in 2015 as the Coordinator for the Linfield Anthropology Museum and Instructor of Anthropology. Her research focuses on indigenous responses to European settlement and colonization, particularly as it is expressed through the changes in art and architecture, and community engagement in archaeological research. She has worked on a variety of historic and prehistoric archaeological projects, and conducted research on museum collections at a variety of museums, including the National Museum of the Native American. Leslie's course topics at Linfield include archaeological methods, world prehistory, native cultures of North America and museum studies.