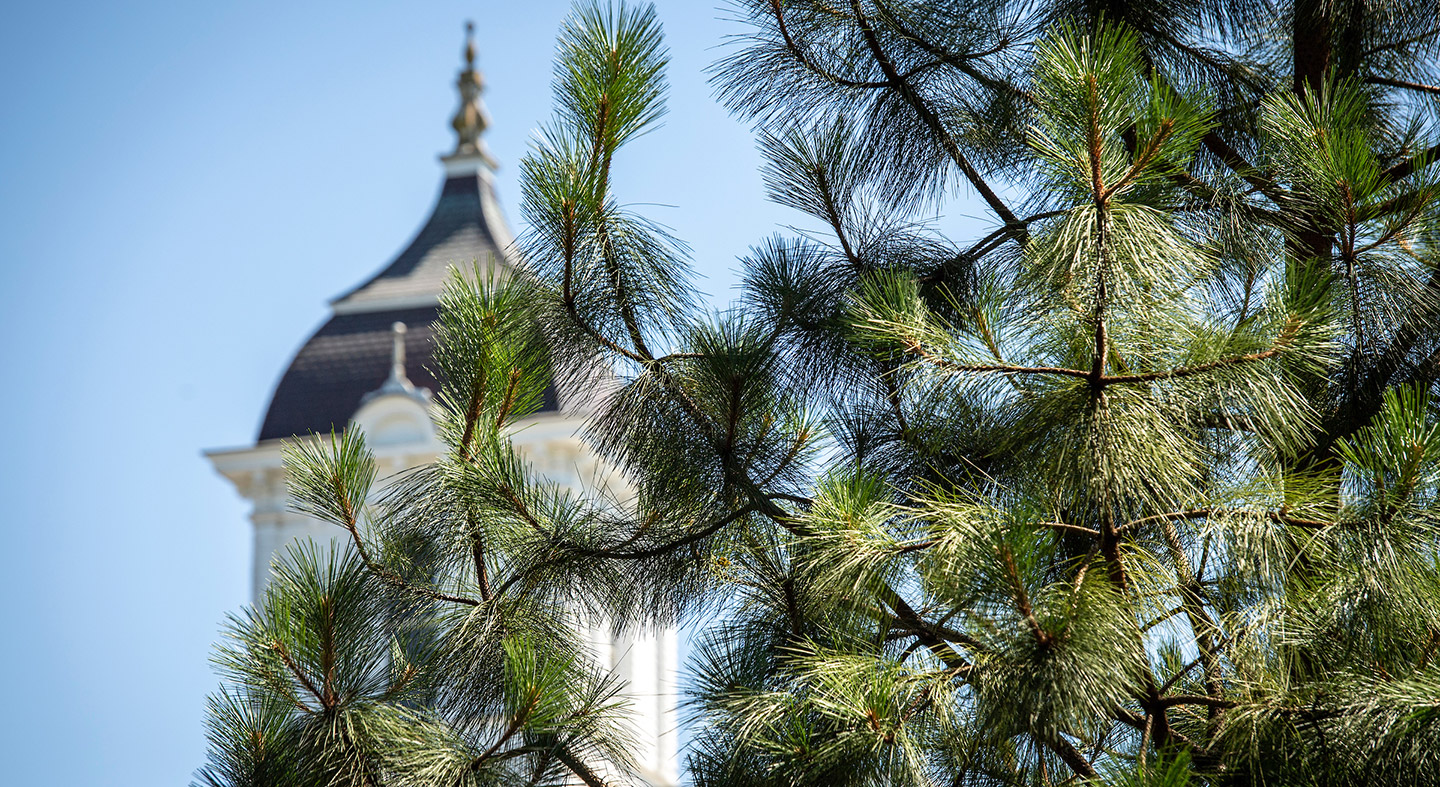 Linfield Safety and Frequently Asked Questions
Is the Linfield campus safe?

The safety of our campus community is our priority. Linfield regularly reviews and enhances security measures on campus. We take all incidents, concerns and allegations of misconduct seriously and are committed to creating and fostering a learning and working environment in which all members of the community can thrive.

In addition to being safe, we firmly believe that our community – students, faculty and staff – need to feel safe, physically and emotionally. We are working hard to achieve both goals through substantive changes and a renewed focus on education and awareness.

Who is responsible for public safety and enforcing laws on campus?

While we are all responsible for the safety of our community, we depend upon Linfield University Public Safety to preserve public peace and order, as well as protect faculty, staff, students, visitors and property from crime and safety hazards.

LPS officers are licensed and certified by the Oregon Department of Public Safety Standards and Training, and maintain close working relationships with several area law enforcement agencies, especially with the McMinnville Police Department and the Portland Police Bureau.

Where can I get information about the number and type of crimes at Linfield?

Both weekly incident logs and the Annual Security and Fire Safety Report (required by the federal Clery Act) can be found under incident reports on the LPS section of our site.

Why are almost no crimes reported in the 2020 Annual Security Report?

There are three explanations for a particularly low level of reportable crimes:

Due to COVID-19, there was less activity in general on and around our campuses which may have contributed to the very low levels of reported crime.
Statistics requested by the federal Clery Act in this report only address criminal acts. Many incidents that are covered by Title IX, for example, do not rise to the level of a criminal act that would be addressed in this report.
Finally, and perhaps most importantly, Linfield's campuses are safe, and crime is low.
I like the new safety app, but will the blue light network remain in place also?

No, the intention to gradually remove the blue light network, which is infrequently used, unreliable and expensive to maintain.

I'm concerned about the privacy implications of Linfield installing security cameras all over the place? Is it really necessary?

The security cameras will only be installed in public areas on campus and will help ensure that our public safety officers are able to respond promptly if a security event occurs. Additionally, these cameras will help deter crime and support investigations.
Community and involvement
How do I get involved or just get more information about the Student Safety Patrol? What services will it provide?

The Student Safety Patrol will support LPS officers in keeping campus safe by augmenting campus patrol visibility and offering safety escorts after dark. Recruitment is currently underway. Training will take place through September with an anticipated launch of the pilot program on Oct. 1, 2021. Please contact x if you are interested in becoming involved.

How can I get involved with the Sexual Misconduct and Relationship Violence office?

The Sexual Misconduct and Relationship Violence office offers opportunities to get involved for students, faculty and staff. View options.

How do I share my safety or support concerns with Linfield's administration?

Click the links in the navigation menu to submit a student care referral, sexual misconduct report or general incident report. For less urgent concerns, we encourage students to reach out to our student affairs team and faculty and staff to contact human resources.

We also encourage you to join our monthly listening session where we discuss and increase awareness around important issues. Review this and other opportunities to get involved – you can also submit a question or ideas.

I am a minority; will I feel welcome at Linfield University?

Linfield University takes pride in always striving to create an environment that honors academic freedom, celebrates diverse cultures, fosters a climate of mutual respect, and promotes an inclusive environment that affirms the value of a diversity of backgrounds and experiences. The 2020-21 first-year class is composed of 37% U.S. students of color. Overall, 34% of our students (in McMinnville, Portland, and OCE) are U.S. students of color.

I saw a few articles expressing concerns about anti-Semitism on campus. Can you speak to this?

While most people are familiar with our historical American Baptist roots and our chaplaincy, less well known but deeply important to our community is the support offered by Linfield's Rabbi Gary Ellison. You can reach him directly to learn more about the support that we offer to our Jewish community: gellison@linfield.edu or 503-883-2259.

At Linfield, we are committed to maintaining a community that welcomes, values and celebrates our increasing racial, socio-economic and religious diversity. Intolerance and bigotry in any form is not tolerated and should be reported immediately to the dean of students' office (students) and human resources (employees).
Sexual assault and Title IX
What training must students and employees receive regarding sexual assault?

Sexual assault training is required for all Linfield students as of the 2021-22 academic year. Employees must also complete training on Title IX and sexual harassment. View more training information.

Are employees required to report accusations or allegations of sexual misconduct/assault?

Every faculty and staff person at Linfield University must report incidences of sexual misconduct and relationship violence to the Title IX coordinator. Incidents that must be reported include sexual or gender-based harassment, sexual violence, stalking or intimate partner violence.

I don't want anyone to know about my situation, but I need to talk to someone. What are the confidential resources on campus?

You have control over who you share your experience with and how you share it. You can always ask a person what level of confidentiality they can offer you and what, if any, exceptions to confidentiality might apply before you share information.

There are some rare instances in which the university may be required to act, such as when abuse involves a minor or when there is risk of harm to larger campus safety.

Explore the confidential reporting options at Linfield.

I don't know if want to make a Title IX report, but I am in need for support services. Where can I go?

Linfield's Student Health, Wellness and Counseling Center (SHWCC) stands ready to assist students who need support. In addition to appointments during the workweek, there is a crisis hotline staffed 24/7. Find out more about SHWCC.

I have a friend who is really struggling. How can I get them help?

Is there a cultural problem with regard to effective response to sexual assault at Linfield?

We take all allegations of misconduct extremely seriously and are committed to creating and fostering a learning and working environment in which all members of the community feel safe. Like schools across the country, Linfield has been grappling with issues of sexual assault for many years, and certainly there is still more that needs to be done.

As with many peer institutions, we have faced challenges in the past in encouraging the filing of formal reports without which we cannot move forward with an investigation. This is not surprising, when an individual is experiencing a crisis or emotional distress, the process can feel intimidating. Recognizing this, we have been working for many months to improve our practices, policies, procedures and reporting processes to make them more accessible and easier to understand while complying with federal and state rules and regulations.

The Sexual Misconduct and Relationship Violence pages have undergone a major update to provide detailed information, new flowcharts and informational videos. We continue to work to improve the website and welcome your feedback.

I'm concerned about stories I've been reading in the newspaper about Linfield's response to allegations of sexual assault. Can you comment?

First, it is important to know that we take all allegations of sexual misconduct extremely seriously. Aside from extreme situations or public safety requirements, we do our best to respect the wishes of those persons who report situations. Sometimes they make a decision not to participate in our processes and sometimes reports are anonymous and we can't fully investigate. We believe that news reports have not fully understood or addressed situations in which we have been unable to move forward because of those choices.

In every case, once we became aware of the incidents and were able to secure agreement from the person making the complaint, Title IX investigations were launched using outside investigators. We also encourage victims to consider filing criminal complaints as there are limits to the tools that we have available to us.
Not finding the answer you need?
It can be difficult to find the right answers. If your question still remains unanswered, please don't hesitate to reach out by completing and submitting the following form.