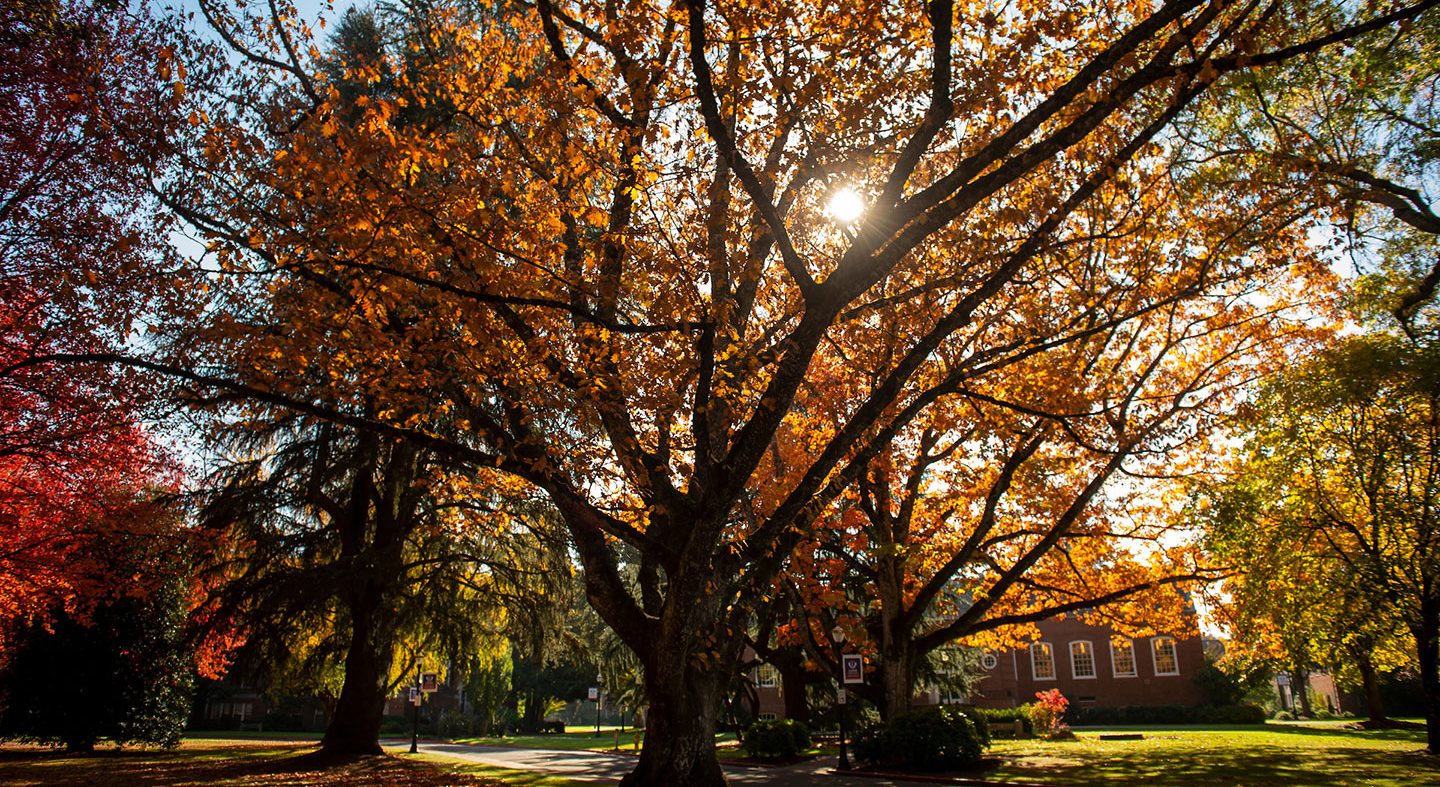 Meet our philosophy faculty
Kaarina Beam - Assistant Professor
TJ Day Hall 310
503-883-2216

kbeam@linfield.edu
Education:
Assistant Professor of Philosophy. BA Bellarmine University; PhD Purdue University
Kaarina Beam has 25 years of experience in the scholarship of teaching and teaching more than 22 different university courses. These courses span a broad range of philosophical areas and approaches. Her primary areas of teaching and scholarship are in American Philosophy, social and political philosophy, applied ethics, and the philosophy of education. She also teaches comparative philosophy in Asia, developing and leading Linfield courses in China, Nepal, India, and Bhutan.
Professor Beam has been actively involved in the development of curriculum and best teaching practices for both the department of philosophy and the university as a whole. She served as department chair for 10 years and as the chair for the Academic Programs group of the university-wide Strategic Planning Committee for 2012-2020 College Strategic Plan. She served three years as the chair of the university's Curriculum Committee. She is now serving as the chair of Linfield's General Education Review Committee. She is currently engaged in scholarly work based on the cumulative learning of a rewarding and fruitful teaching career.
Leonard Finkelman - Associate Professor
TJ Day Hall 308
503-883-2760

lfinkelm@linfield.edu
Education:
M.S. in Earth Sciences, University of Oregon (2019)

Specialization: Vertebrate Paleontology
Thesis: "Anthropogenic and Non-anthropogenic Contributions to End-Pleistocene Megafaunal Extinctions in the American West"

Ph.D. in Philosophy, City University of New York Graduate Center (2013)

Specialization: Philosophy of Biology
Dissertation: "Systematics and the Selection of Species"

B.A. with High Honors in Philosophy, University of Virginia (2003)
Leonard Finkelman is an associate professor of Philosophy at Linfield College. He received his PhD in Philosophy from the City University of New York Graduate Center in 2013. Since then he has come to specialize in the emerging field of Philosophy of Paleontology, working on conceptual issues in extinction and the metaphysical background of dinosaur research. He earned a Master of Science degree in Earth Sciences with a specialization in Vertebrate Paleontology from the University of Oregon in 2019.
In addition to this research, Leonard has written a number of outreach essays on a variety of topics including ethics, possible-world semantics, and human nature. He will also occasionally indulge interests in astronomy, prehistoric art, science fiction, and graphic novels.
Leonard's favorite dinosaur is Tyrannosaurus rex. He acknowledges that this is an uninteresting choice. Please pretend that he said Yutyrannus huali instead.
Professor Finkelman's Web Page
Jesus Ilundain-Agurruza - Professor, Department Chair
TJ Day Hall 309
503-883-2362

jilunda@linfield.edu
Education:
PhD in Philosophy from the University of Illinois, Urbana-Champaign, MA in Philosophy and MS in Sociology of Sport from the same institution, BS in Philosophy from the University of Wisconsin- Oshkosh with honors.
Download Professor's Curriculum Vitae
Jesús Ilundáin-Agurruza is Professor and Chair of the Philosophy Department at Linfield College (Oregon), which he joined in 2006. There, he has received the 2011-2012 Samuel H. Graf Faculty Achievement Award and was 2008-2009 Allen & Pat Kelley Faculty Scholar. In 2013-15 he served as president of the International Association for the Philosophy of Sport (IAPS); he was also the Conference Chair for IAPS from 2011-2013.
He has published Holism and the Cultivation of Excellence in Sports and Performance: Skillful Striving (Routledge 2016), many articles in specialized journals: Journal of the Philosophy of Sport,Phenomenology and the Cognitive Sciences,Sports, Ethics, and Philosophy, and more, , as well as many book chapters on comparative philosophy, martial arts, and sports. He has also co-edited a book on philosophy and cycling. He is Book Review Editor for North America for the journal Sport, Ethics & Philosophy.
Currently, he is part of Daniel Hutto's Australian Research Council project Minds in Skllful Performance alongside Shaun Gallagher and Michael Kirchoff (DP170102987)
An avid cyclist, swimmer, and budding freediver, he also enjoys a good sparring bout with his longsword.
Learn more about Professor Ilundain-Agurruza