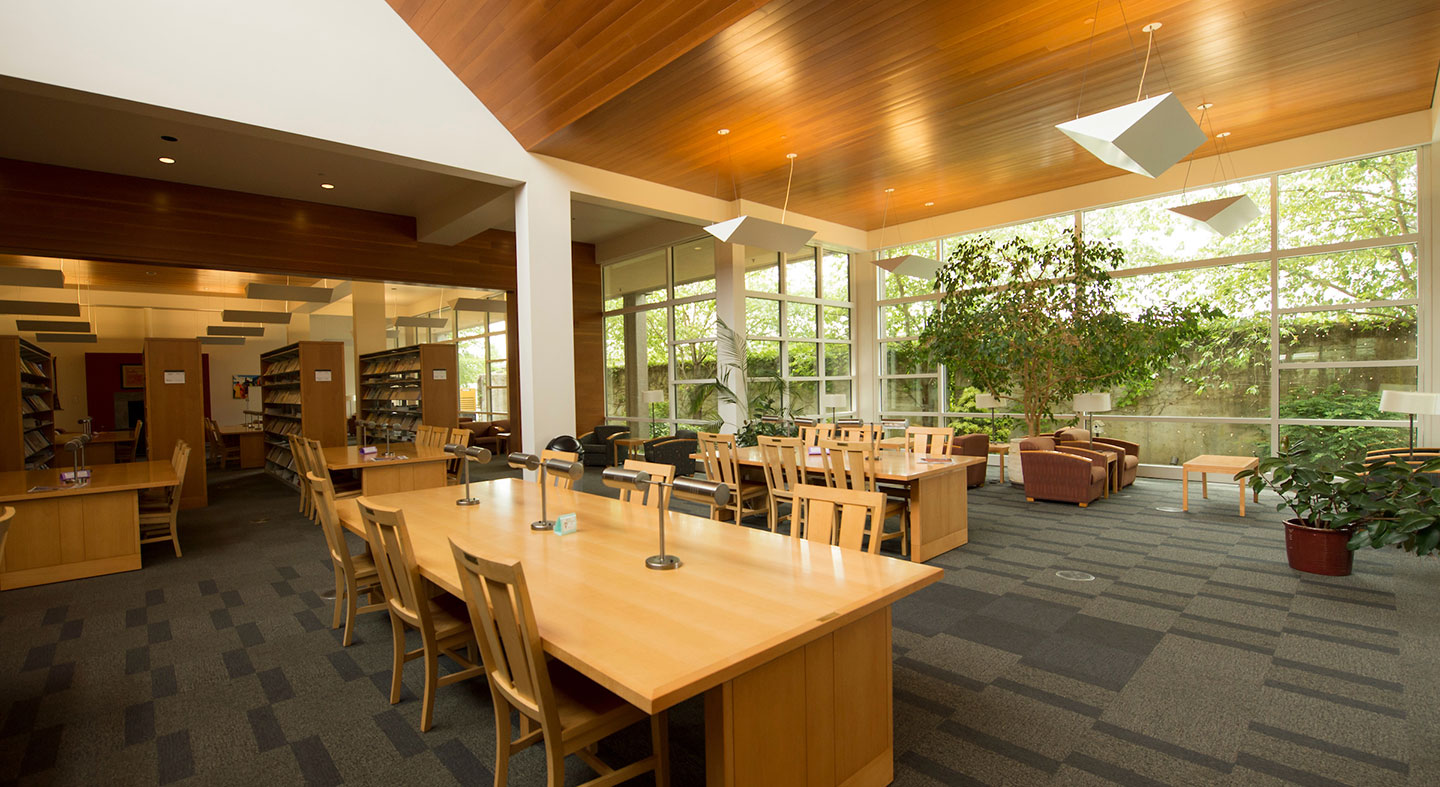 Reference and Research Assistance
See also: Research Tips and Library Class Pages
Reference and Research Librarians
Start with a librarian for any research challenge, whether you just want to know a particular fact or get started with a large research assignment. Learn how to use the available electronic catalogs and databases or locate information on the Internet. They can help you cut through information overload or find the obscure. Reference librarians can be reached individually by phone or email:
McMinnville Campus
Portland Campus
Reference Hours
Fall and Spring Semesters:
Monday - Thursday: Noon - 5 p.m.; 6 p.m. - midnight
Friday: Noon - 6 p.m.
Saturday: 10 a.m. - 4 p.m.
Sunday: Noon - midnight
Reference librarians and peer research assistants are available during the above hours to help you with basic research and questions.
Phone: 503-883-2261; instant message from anywhere to the reference desk staff.
Library Instruction
The reference and research librarians at Linfield University meet with many classes to help students learn how to use library and Internet resources for their research assignments. If you'd like the students in your class to benefit from a session with a librarian, please contact Ginny Blackson, Brandon Wilkinson, or Patrick Wohlmut (McMinnville campus), or Patrice O'Donovan (Portland campus) to make arrangements for one of them to meet with your class. Because many classes meet with librarians, it is recommended that you make arrangements as early in the semester as possible in order to get a date that is suitable to the timetable of the class research assignment.
Electronic Resources
The Linfield University Libraries provide access to a growing number of electronic resources for finding books, articles, documents, statistics, and facts. From the Linfield University Libraries home page, you can search Linfield Libraries Search for materials at Linfield, regionally, and worldwide. In addition, there are dozens of online indexes and databases as well as journal subscriptions available in many different subject areas. Consult a reference and research librarian for more information or if you would like assistance in selecting the appropriate database for your purposes. Or, browse our collection of online Encyclopedias and Reference on your own.
Contact us for a suggestion or an appointment today!