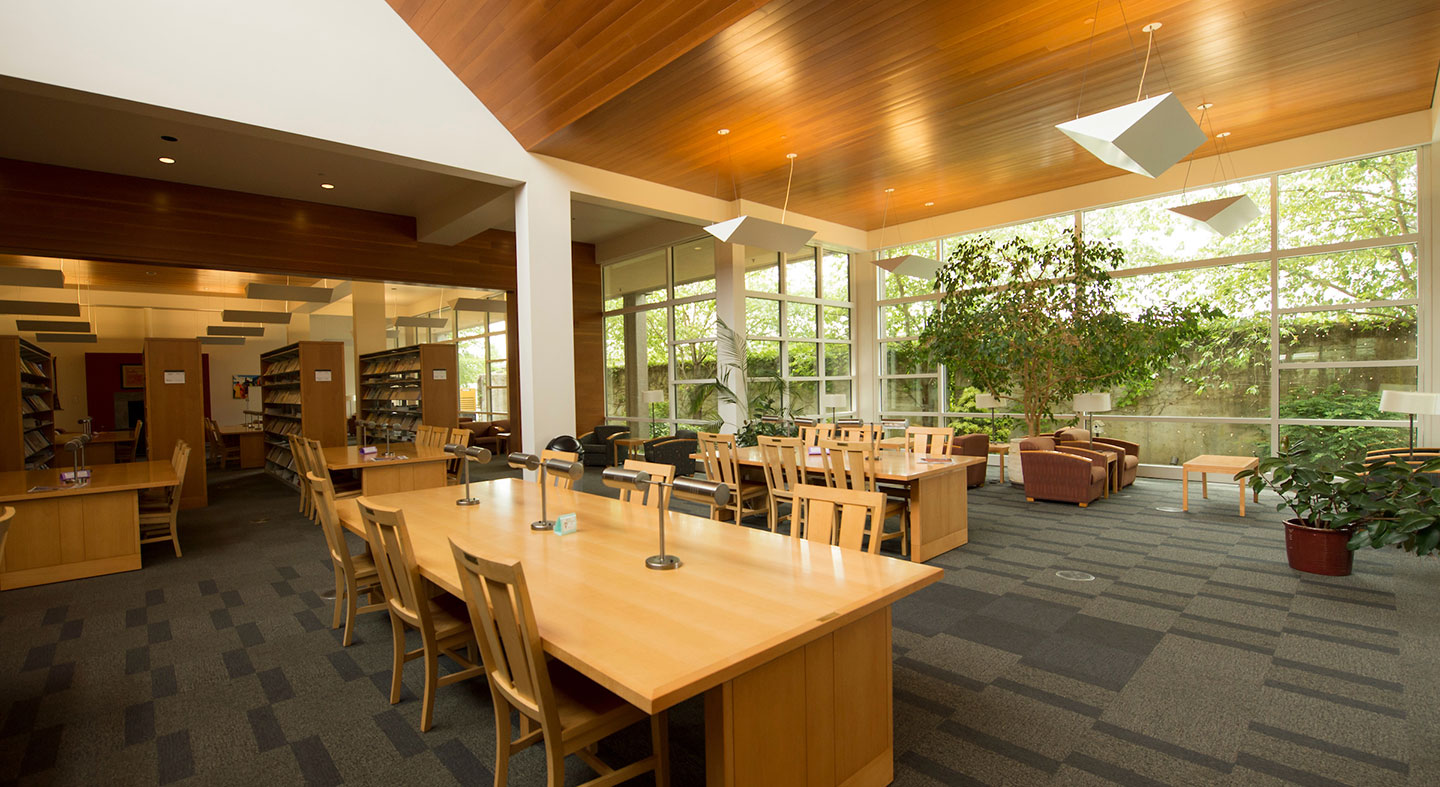 Due to COVID-19 restrictions, building access is currently unavailable until further notice. We apologize for any inconvenience.
Yamhill County residents are welcome to use Linfield's Nicholson Library. Reference assistance is provided to all. Yamhill County residents can get free library cards and check out all Nicholson Library materials.
Use of computers is limited to one hour per day.
Hours the library is accessible to the public during the academic term:
Monday - Thursday, 8 a.m. - 8 p.m.
Friday, 8 a.m. - 6 p.m.
Closed Saturday and Sunday
During breaks:
Monday - Friday, 8 a.m. - 5 p.m.
Library hours may change to fit the college's schedule.