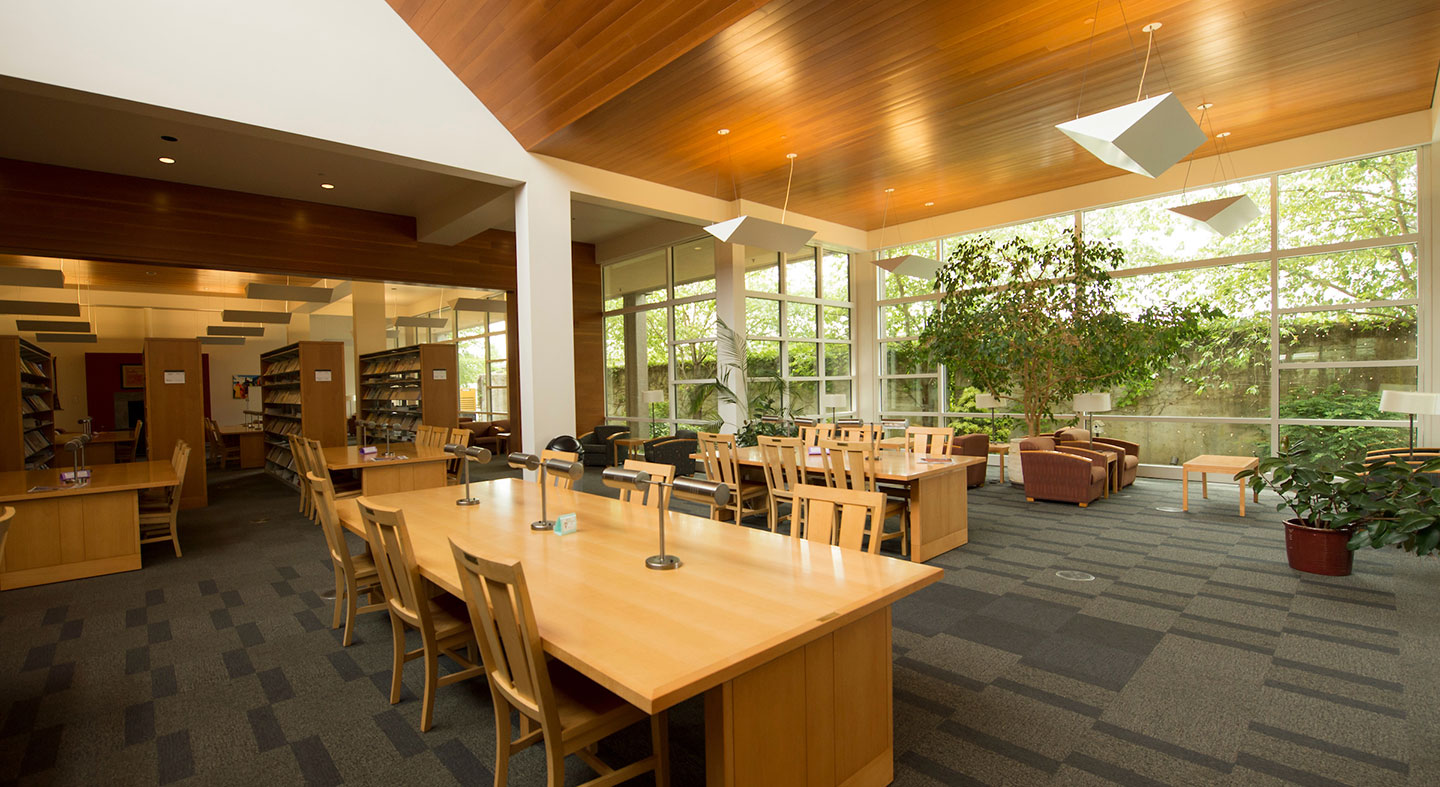 The Jereld R. Nicholson Library retains a bound copy of all senior theses in the Linfield University Archives. Some departments also keep bound copies, and students have the option to purchase personal copies.
For 2020, all students who write senior theses should email their approved thesis to Collections Management, making sure to CC their thesis advisor. In addition to the thesis, students must also complete and submit a Thesis Checklist and a Copyright Release Form. We cannot process any thesis without these 2 forms being completed.
FAQ
Q. How much does it cost?
A. Currently, personal copies are $16.00 each. There is no charge for the single copy which is retained in the Linfield University Archives. Payment should be mailed to:
Amanda Fleming
Jereld R. Nicholson Library
900 SE Baker St. A522
McMinnville, OR 97128
Q. My advisor or department chair wants a copy. What do I do?
A. Make sure to indicate this on your Thesis Checklist. Students are not charged for departmental copies. We will work with individual departments to obtain the correct department account number.
Q. When can I expect my bound thesis?
A. Since it is still unclear when the library will re-open and staff will return to work on site, we unfortunately don't have a good answer right now. Make sure to include a current non-Linfield email address on the Thesis Checklist. We will notify you once materials have been sent to the bindery and should have a better estimate of a delivery date for you at that point.
Q. What kind of margins should I use for my thesis?
A. Standard document margins are acceptable.
Q. How can I get my advisor to sign off on my thesis?

A. Faculty will be able to submit approval via an email to Collections Management.

Q. How do I get my thesis posted in DigitalCommons@Linfield?
A. If you've had your thesis approved for inclusion in DigitalCommons@Linfield, email a copy to digitalcommons@linfield.edu. Once your thesis has been processed and uploaded, we will notify you.