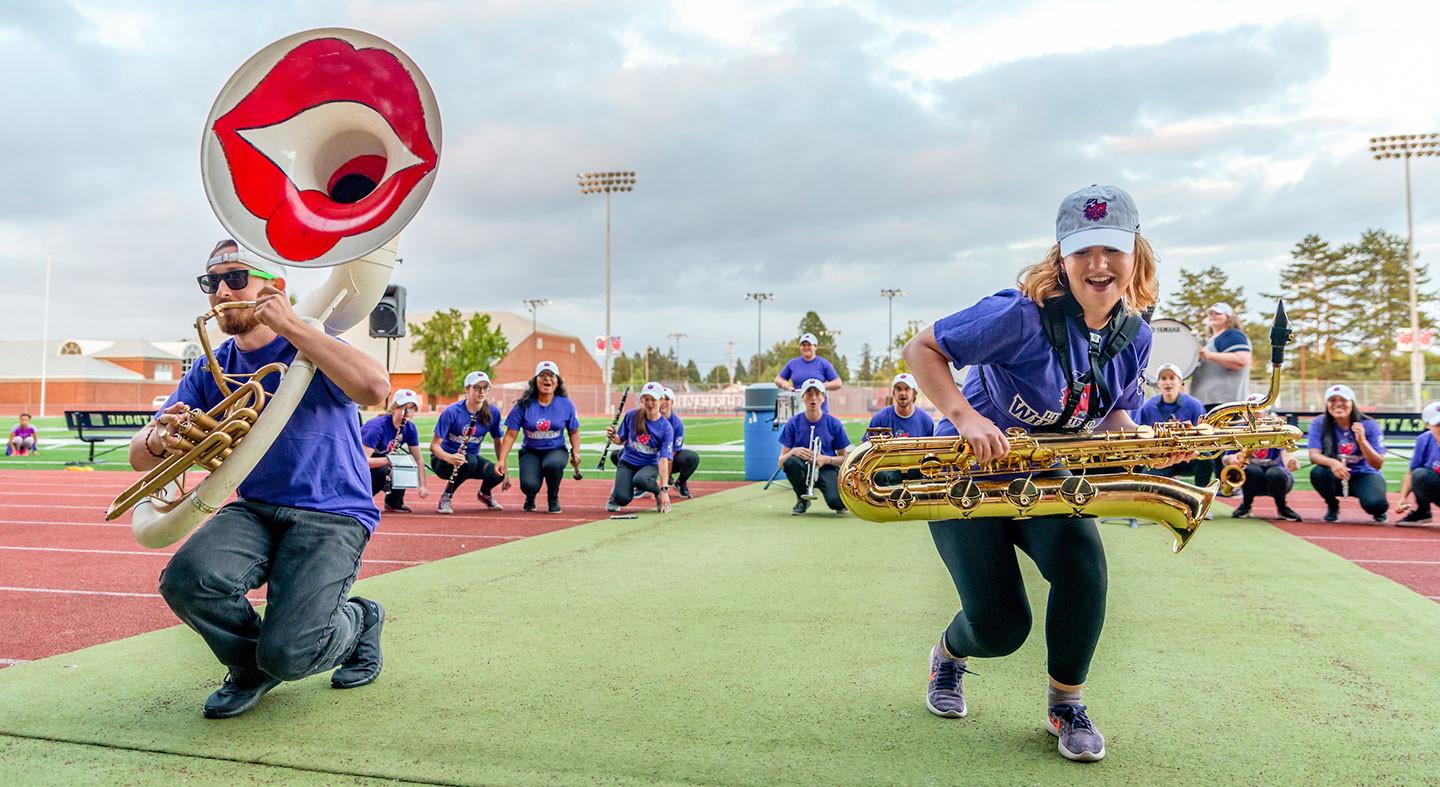 There is no pride like Wildcat Pride
Officially established in the fall of 2018, the Linfield Marching Band has quickly established itself as one of the most visible groups on the McMinnville campus. Performing high-energy music and visual programs at athletic, campus and community events, our Marching Band and Dance Team elevate and intensify every performance experience.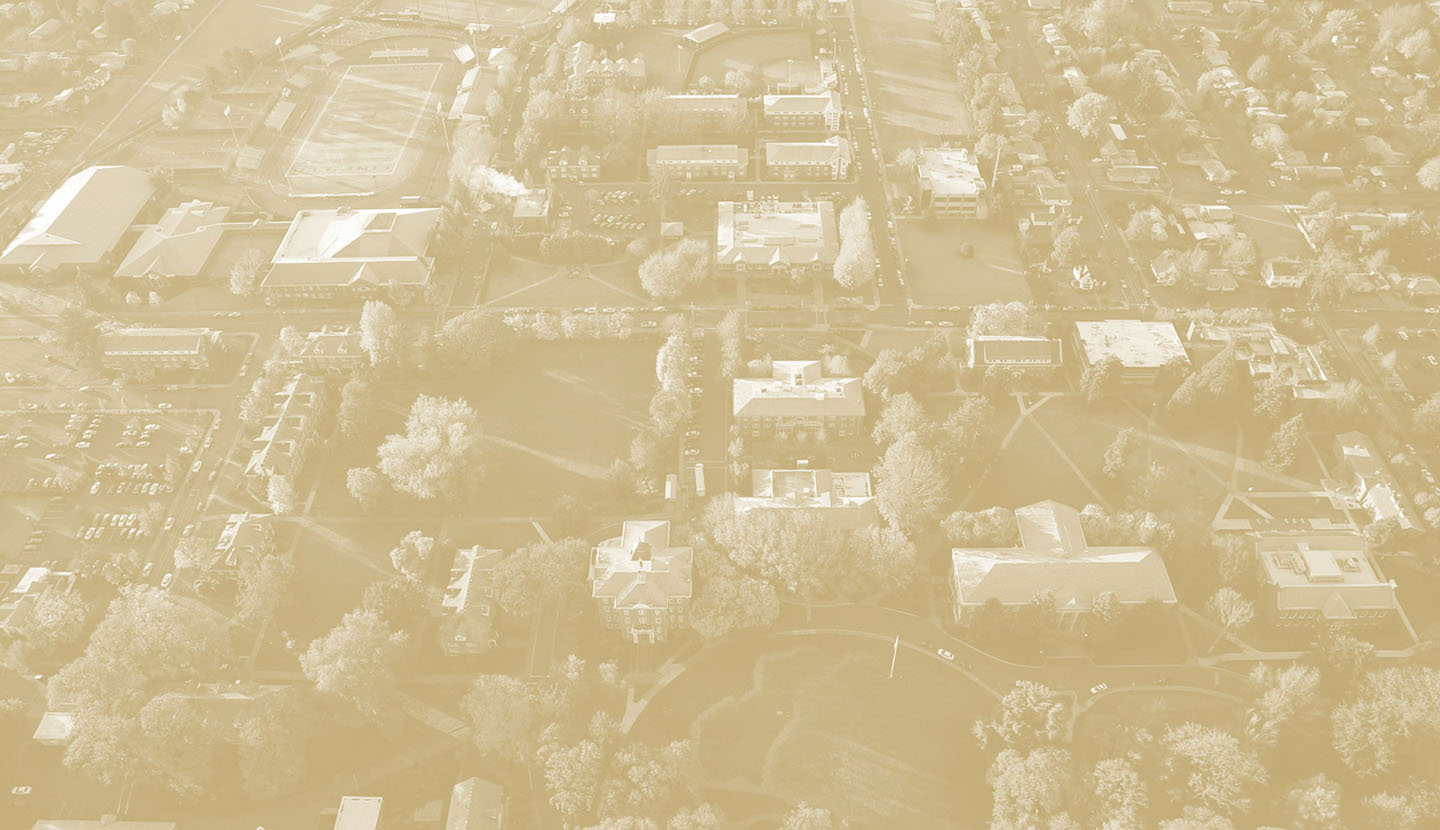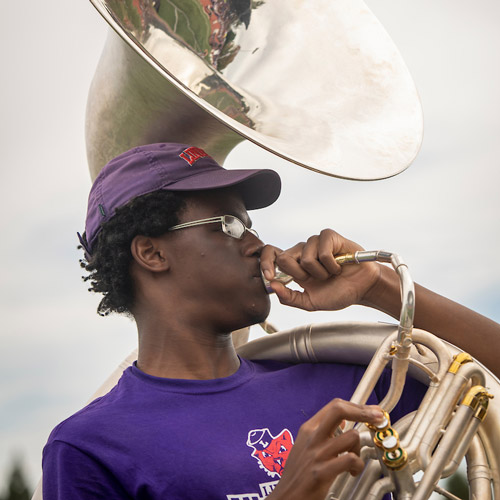 Become a team member
Join an energetic support system and build incredible friendships that will last a lifetime. We openly welcome any Linfield or local community college student regardless of academic major, area of study, or prior experience. In fact, more than 90% of our members are not music majors.
Join our team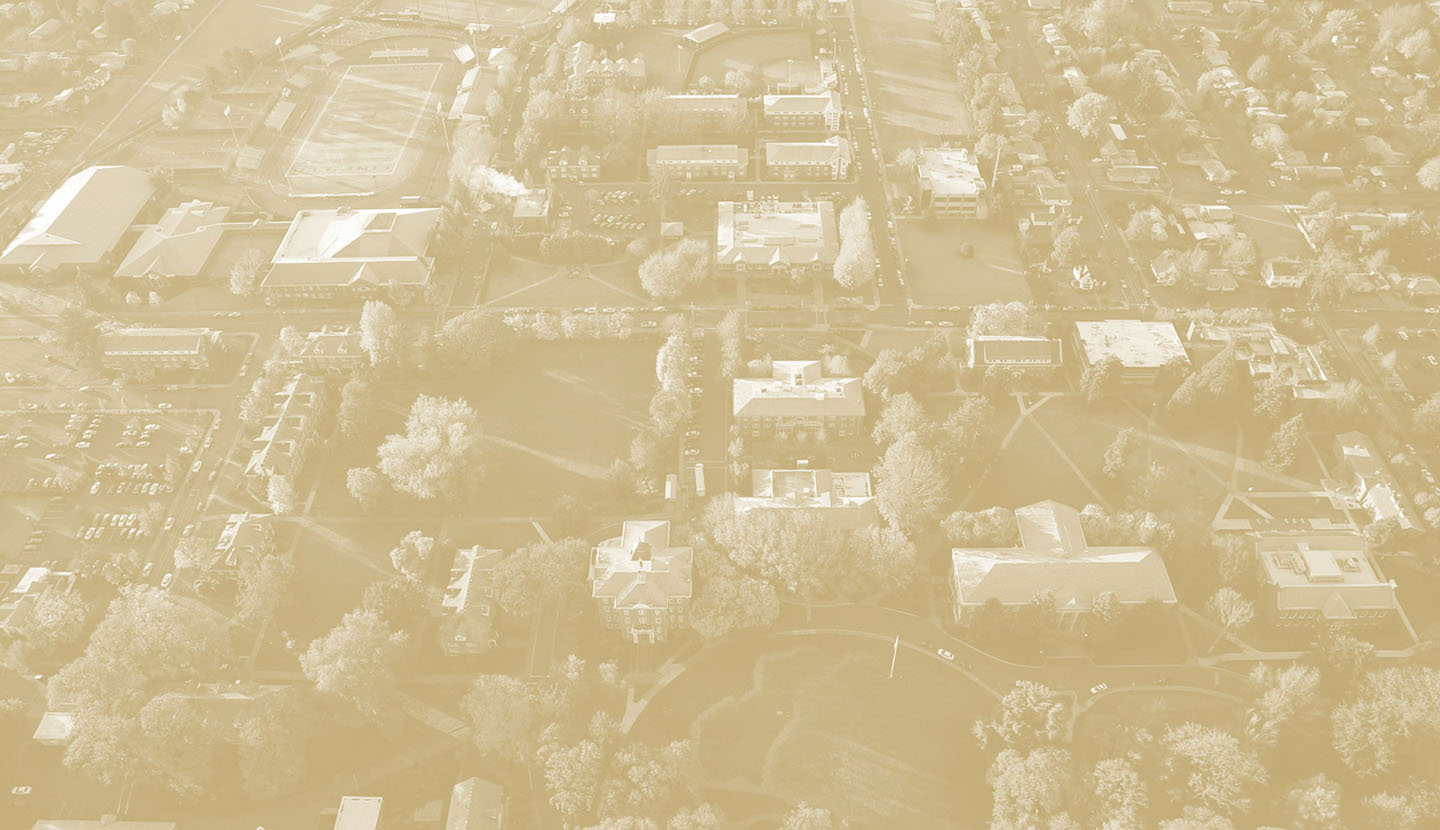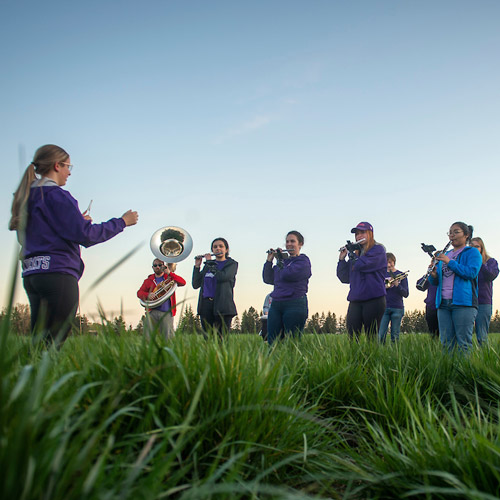 Become a supporter
If you are Linfield alumni, parent or family of one of our band members, musician or someone who appreciates great performing ensembles, we invite you to follow us! Join our mailing list and we'll send you periodic notices of upcoming performances and activities.
Join our list
Contact the Marching Band
For more information about Linfield's Marching Band program, performances and bookings, please reach out! We welcome your inquiries.
Seth F. Wollam
Marching Band Director
Linfield Observatory (next to Withnell Commons)
503-883-2305
swollam@linfield.edu