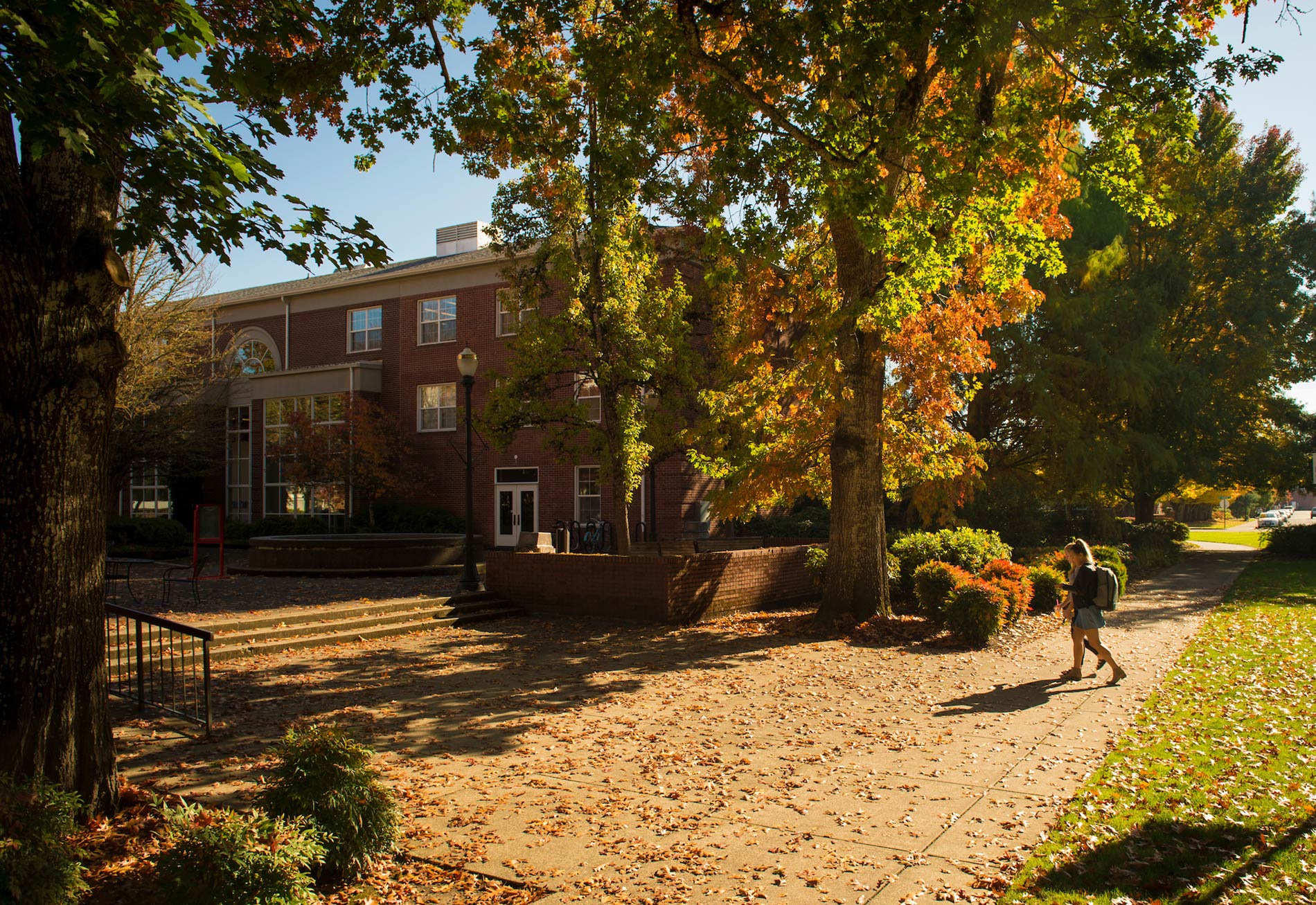 Chinese Studies
Yu Chen - Visiting Professor of Chinese
Cook 101
503-883- 2319
ychen2@linfield.edu
Yu (Jade) Chen is a visiting professor of Chinese on leave from the China Studies Institute of Peking University. Her fall 2018 courses consist of elementary and intermediate Chinese language at Linfield College. Professor Chen's research interests include second-language acquisition by English speakers, business Chinese and traditional Chinese culture. At her home institution, she is in charge of both the language immersion class and non-immersion class. She teaches elementary, intermediate and advanced Chinese language and culture classes as well as special topics courses.
French and Francophone Studies
Marie Noussi - Associate Professor of French and Francophone Studies
Walker 315
503-883- 2231
mnoussi@linfield.edu
Professor Noussi Joined Linfield faculty in 2012. Her primary areas of teachings are French and Francophone Studies. She also teaches courses in as African studies. Dr. Noussi's research focuses on diversity in ecocriticism (relationship between literature and the environment) and in human cultures. She is currently working on a monograph with the tentative title: "Monocultures in African Literatures and Cultures". Some of her publications include "Eco-féminisme au cœur de la forêt africaine: Vénus de Khalakanti d'Angèle Kingué" and "Café toxique: éco-colonialisme et monoculture dans La terre du café de Patrice Nganang".
Japanese and Japanese Studies
Masayuki Itomitsu - Associate Professor of Japanese
Walker 325
503-883- 2475
mitomit@linfield.edu
Dr. Itomitsu has been at Linfield since 2009, the same year he graduated with his doctorate in Japanese from Ohio State University. His dissertation concerned the measurement of language learners' pragmatic knowledge using a web-based standardized test. Professor Itomitsu's research interests include Japanese language pedagogy, materials development, Japanese linguistics, teacher training and testing. He serves as an ACTFL Oral Proficiency Interview tester and as a writer and reviewer for AP Japanese and the SAT II Subject Test in Japanese. Apart from that, he is also a board member of the Association of Teachers of Japanese in Oregon (ATJO) and advises Linfield's Japanese Club.
Deirdre Sennott
Walker Hall
503-883- 2474
dsennott@linfield.edu
Chiaki Yoshikawa - Japanese Language Teaching Assistant
Walker TBD
503-883- 5034535795
cyoshikawa@linfield.edu
Chiaki Yoshikawa is a Japanese Language Teaching Assistant in the Department of Global Languages and Cultural Studies. She received her bachelor's degree from Rikkyo University in Japan(2019). Her major was English and American Literature. She was a student-athlete and the vice-captain of the tennis team at Rikkyo University. She spent a year at Bellevue College in Bellevue, WA and won the first prize in Singles, Doubles and team championships in NWAC Tennis Championships 2018. Currently, she is majoring Marketing as a junior student, pursuing her second bachelor's degree. Her interests are playing sports, hiking, eating and traveling. She believes the community plays an important part in society and she is excited about getting involved with the community in McMinnville and Linfield as well as building bridges between Linfield and Japanese culture.
Spanish and Latin American/Latinx Studies
Tania Carrasquillo Hernández - Associate Professor of Spanish and Latin American Studies
Walker Hall 317
503-883- 2522
tcarrasq@linfield.edu
Since arriving at Linfield College in 2014, Dr. Carrasquillo Hernández has taught all levels of Spanish language courses as well as a wide array of Latin American literature and culture courses on topics such as gender and sexual identities, diasporic narratives, transgression and body politics in contemporary cinema, and the history of visual arts and music performance in the Hispanic Caribbean. She has published on queerness, the representation of boyhood and masculinity in contemporary Venezuelan and Cuban cinema, and the rearticulation of Hispanic naturalist literary production in Puerto Rico. Supported by a Princeton University Library Research Grant, her current research focuses on the interconnectivity between personal archives and the evolution of the conceptualization of gender, citizenship, and political identities in the literary works of Rosario Ferré.

Sandra Elena Terra - Assistant Professor of Spanish
Walker Hall 316
503-883- 2544
sterra@linfield.edu
A native of Chile and Brazil, and a first-generation Latina immigrant to Oregon, Dr. Terra regularly promotes multilingualism and multiculturalism. Professor Terra teaches courses in sociolinguistics, bilingualism, language and identity, Spanish for Health Professions, as well as all levels of Spanish for both second language learners and heritage speakers. Her research explores multilingualism and language maintenance in diverse contexts. She is a nationally certified ACTFL Oral Proficiency Interview Tester and medical interpreter. Founder of Linfield's Spanglish Day Celebration and advisor to the Spanish Club, she is an active contributor to university events. Beyond Linfield, Professor Terra serves as the President of the Confederation in Oregon for Language Teaching (COFLT).
Sonia Priscila Ticas - Professor of Spanish and Latin American Studies Global Languages and Cultural Studies Department Spanish Program Director
Walker 322
503-883- 2367
sticas@linfield.edu
I have always been mesmerized by language's creative power and the ability to communicate with people across cultural and geographic boundaries. Besides English and Spanish, I've gained fluency in French through study abroad and enjoy learning Italian as a life-long endeavor. I seek opportunities to engage in cultural activities of all sorts and I'm constantly inspired by meeting people who enhance my interpersonal skills. I share my linguistic and cross-cultural abilities in the classroom or while traveling abroad with students to places as diverse as Costa Rica, Mexico, Morocco or Spain. Typical courses I teach include Spanish language at various levels, Latin American and Spanish civilizations and cultures through film, literature, history, and gender studies. My professional work is mainly in poetry translation, women writers and the history of women's suffrage in Central America, particularly El Salvador.