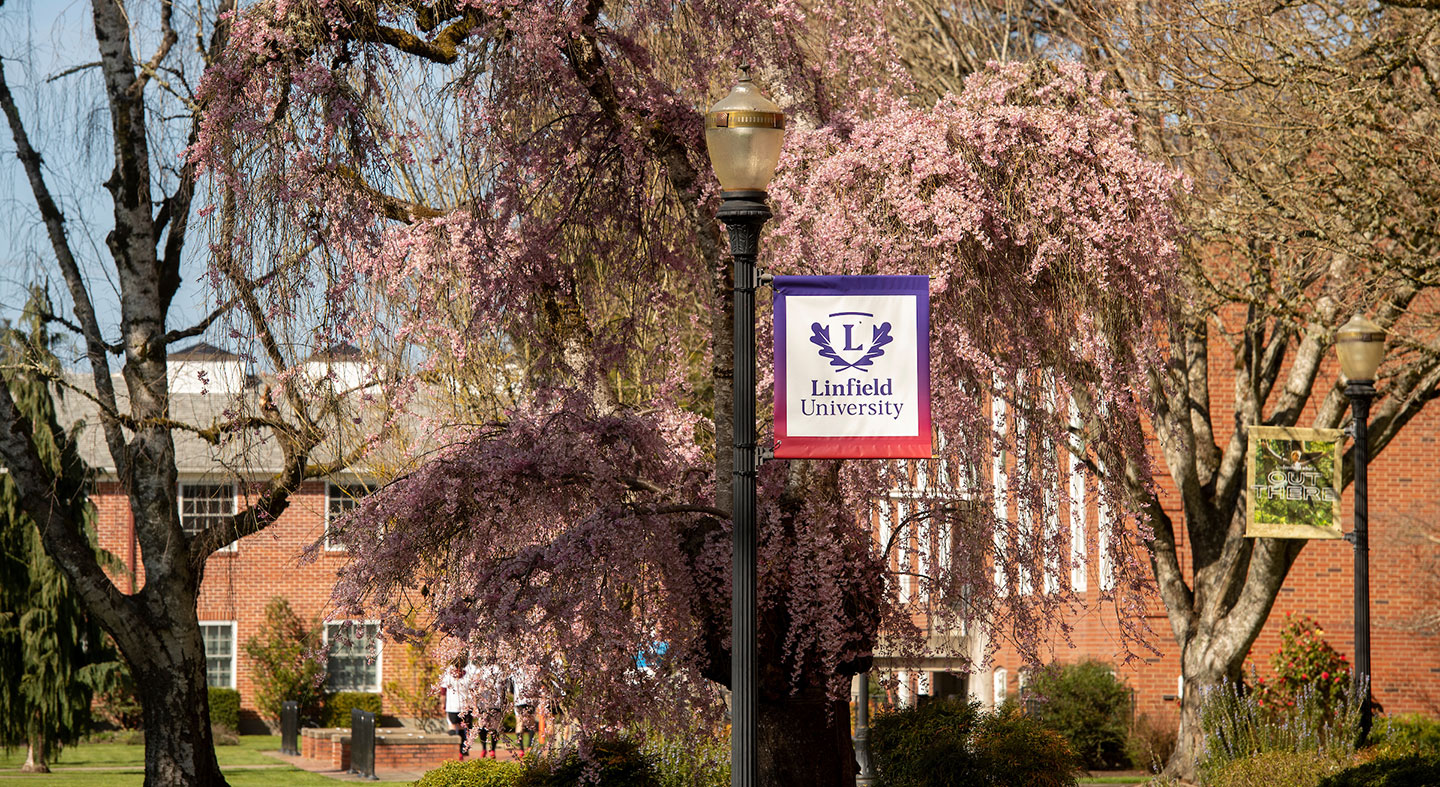 How do current risk levels affect operations at Linfield? (updated 06/14/21)

The State of Oregon continues to update county risk levels on a weekly basis. Effective June 11-17:

Multnomah County, home to the Portland campus, remains in "Lower Risk"

Yamhill County, home to the McMinnville campus, moves to "Moderate Risk"

In "Moderate Risk," social gatherings may have a maximum of 8 people from two households indoors and a maximum of 10 people outdoors. Outdoor recreation and entertainment functions rise to a maximum of 25% occupancy.

Linfield's Temporary Pandemic Policies surrounding face coverings, maintaining physical distance and avoiding large gatherings continue to reflect important ways to protect yourself and others, even for those who have been vaccinated. The next risk level changes will be announced on Tuesday, June 15, to take effect on Friday, June 18.

Where can I find more information about the risk levels? (03/11/21)
Do people still need to wear a mask if everyone in the room is fully vaccinated? (05/20/21)

On March 8, 2021, the Centers for Disease Control and Prevention issued recommendations for fully vaccinated people. While the recommendations include more flexibility surrounding face coverings and distancing, Linfield's current policies still require wearing a mask and maintaining six feet of physical distance when indoors on the McMinnville or Portland campus. Masks must also be worn outdoors when six feet of physical distance cannot be maintained. Exceptions are listed in the university policy. Linfield's COVID-19 Emergency Response Team is currently reviewing the university's policies and will review any recommendations from the Oregon Health Authority. Any changes will be announced in Linfield Ahead and on the university's COVID-19 webpage.

What is Linfield's face mask/covering policy? (updated 05/20/21)

Members of the Linfield community, and those visiting one of our campuses, are required to wear a face covering at all times when indoors, and outdoors when six feet of physical distance cannot be maintained. Read the full policy, including exceptions, on the Environmental Health and Safety website.

Are face coverings required at all times? (updated 05/20/21)

When you are on one of Linfield's campuses, a face covering should be worn over your mouth and nose at all times when indoors and whenever you are outdoors where six feet of physical distance cannot be maintained. The following exceptions currently apply:

While in a private residence such as an apartment or individual bedrooms in a residence hall when alone or with roommate(s)
While working in the individual's assigned office, as long as they are working alone and are not having visitors within their office.
While on the wellness trail or track while running alone or working out alone in an outdoor setting.
While eating or drinking
When the wearing of a face covering would disrupt the wearing of regulation required PPE.
Band members may temporarily wear a face coverings with a hole or slit or face shield while playing a wind instrument while physically distanced from others.
The Athletics Department will continue to follow NCAA guidance on Face Coverings in regards to training, practice, and competition. Coaches, athletes, and staff must adhere to Linfield University's face covering policy when not directly engaged in practicing, training or competing on Linfield University Property.
Face Coverings are not required for the grounds team when operating any gas-powered equipment like lawn mowers, trimmers, edgers, chainsaws, etc. It is required that all people maintain 15' of distance away from powered equipment when in operation, thus a mask is not required by the operator.
If an individual has an accommodation based upon medical need to be exempted from the requirement to wear a mask or face covering while on campus. An individual should make their disability or diagnosis known to the university, along with documentation with recommendations from the individual's medical provider for accommodations.

What people need to wear a medical grade or N95 mask? (06/25/20)

The only employees that need to wear medical grade masks are individuals that are medical professionals or staff working with potentially infected individuals or locations. All other employees may wear a cloth mask or face covering. The CDC has changed its guidance regarding high-risk individuals and now only recommends cloth face coverings.

Do faculty, staff and students need to provide my own mask? (updated 11/05/20)

Disposable masks are available across campus at various locations or by request from Linfield University's Environmental Health, Safety and Risk Management. We continue to encourage all Linfield community members to bring additional masks for daily use. Ensuring that you have a clean mask to use is the responsibility of the faculty member, staff member or student.

Can face shields be worn instead of a cloth or disposable mask? (updated 11/05/20)

Cloth and disposable masks are more effective at preventing transmission of disease and should always be the first option for helping to protect our community.

However, face shields may be an appropriate option in certain situations. The nature of certain classes, such as language classes, requires face-to-face visibility between student and instructor. Instructors should work with Environmental Health and Safety to determine if face shields are an appropriate option for these situations.

Face shields may also be considered for student accommodations. If you have a documented need and need to wear a shield, please work with Learning Support Services.

What if a colleague will not wear a mask? (updated 09/04/20)

Linfield requires that all employees wear masks to keep our community as safe and healthy as possible. If there is an employee refusing to follow policy, please discuss this with your supervisor. Violation of Linfield's Temporary Face Covering Policy will subject the employee to discipline up to and including termination of employment.
Why are people required to wear/display their ID badge? (07/17/20)

For the safety of our community, Linfield is requiring all people on Linfield's campuses to visibly display their ID card while on campus. Some buildings are currently locked and are accessible via employee or student ID swipe.

How do people wear their ID cards as badges? (06/15/20)

The best methods to displaying your ID badge is to

Put it in a plastic badge holder that can be clipped on your clothing
Or wear it on a lanyard

If you would like to wear it on a lanyard, please take your ID badge to Linfield Public Safety (LPS), who will punch a hole it in for you. Holes in Linfield badges must be made by LPS to ensure that they are not damaged and unable to use for building access.

Do badges need to be worn when working out, attending an event, etc. on campus? (06/15/20)

ID badges are not required to be displayed in a non-working event; however, LPS officers or other officials may ask to see a community member's ID badge to verify affiliation and purpose for being on campus.

Where can someone get an ID badge? (06/15/20)

ID badges may be obtained at the Linfield Public Safety (LPS) office on both the McMinnville and Portland campuses. They are usually obtained on the first day of employment or during student orientation.

What happens if someone has lost their ID badge? (06/15/20)

Please report stolen or lost cards to LPS at 503-883-7233 (SAFE).
Temporary University Policies
Where can people find more information about these policies? (06/15/20)

What conditions or circumstances will lead to updated or revised policies? How will the Linfield community be notified? (06/25/20)

The recovery team, primarily lead by Patty Haddeland, director of Student Health, Wellness and Counseling, is regularly monitoring the Oregon Health Authority (OHA) COVID-19 reports. Linfield will update or revise policies as needed via guidance by the OHA and Linfield leadership team. Changes to these policies will be sent to all Linfield employees and students via email. The most up-to-date version of the policies will be posted on the Environmental Health and Safety and Risk Management webpage.