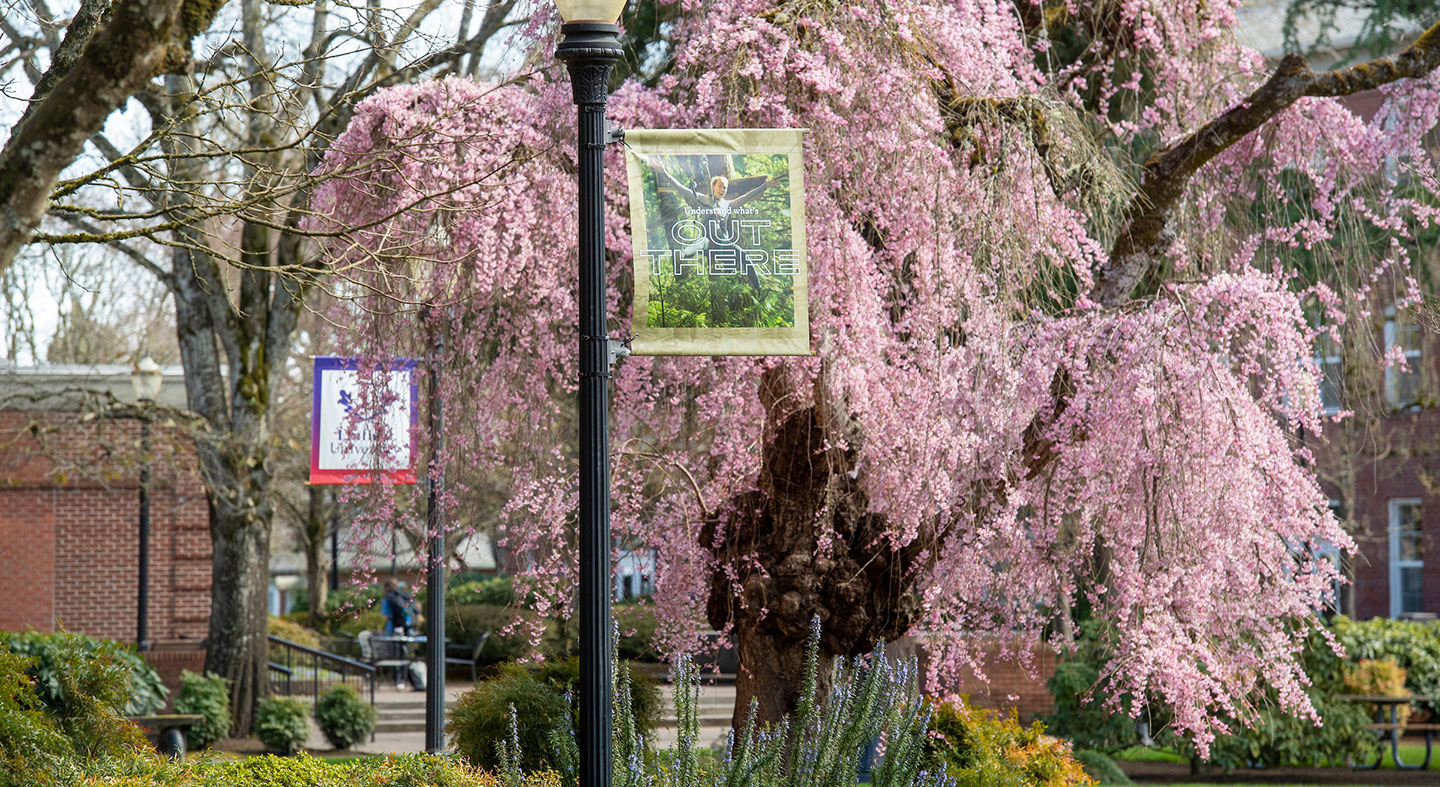 What is Linfield's face mask/covering policy? (updated 03/10/22)

Because of the significant decline in COVID-19 case counts and the high vaccination rate on both campuses, Linfield's Temporary Face Covering policy has been revised. Starting Saturday, March 12, face coverings will be optional in most indoor and outdoor settings with the following exceptions:

• On the McMinnville campus: Masks are required within the Student Health, Wellness and Counseling Center (SHWCC) in Walker Hall and the Athletic Treatment Center in HHPA.*

• For nursing students: Equipment and vaccination requirements should continue to be followed.  

• Event organizers, individual faculty or staff cannot require face coverings/masks. Any faculty, staff, or event organizer may ask/request that visitors, attendees, or participants wear masks or face coverings during the event, meeting, or class but not require them. 

Read the "Temporary Face Covering Policy" on the Environmental Health, Safety and Risk Management webpage. 

* Because the SHWCC and Athletic Treatment Center are considered a health care or clinical setting, OHA masking, personal protective equipment and vaccination requirements must be followed. 

What is the face covering requirement for nursing students? (01/13/22)

Equipment and vaccination requirements should be followed. 

 

Do faculty, staff and students need to provide my own mask? (updated 11/05/20)

Disposable masks are available across campus at various locations or by request from Linfield University's Environmental Health, Safety and Risk Management. We continue to encourage all Linfield community members to bring additional masks for daily use. Ensuring that you have a clean mask to use is the responsibility of the faculty member, staff member or student.
Why are people required to wear/display their ID badge? (07/17/20)

For the safety of our community, Linfield is requiring all people on Linfield's campuses to visibly display their ID card while on campus. Some buildings are currently locked and are accessible via employee or student ID swipe.

How do people wear their ID cards as badges? (06/15/20)

The best methods to displaying your ID badge is to

Put it in a plastic badge holder that can be clipped on your clothing
Or wear it on a lanyard

If you would like to wear it on a lanyard, please take your ID badge to Linfield Public Safety (LPS), who will punch a hole it in for you. Holes in Linfield badges must be made by LPS to ensure that they are not damaged and unable to use for building access.

Do badges need to be worn when working out, attending an event, etc. on campus? (06/15/20)

ID badges are not required to be displayed in a non-working event; however, LPS officers or other officials may ask to see a community member's ID badge to verify affiliation and purpose for being on campus.

Where can someone get an ID badge? (06/15/20)

ID badges may be obtained at the Linfield Public Safety (LPS) office on both the McMinnville and Portland campuses. They are usually obtained on the first day of employment or during student orientation.

What happens if someone has lost their ID badge? (06/15/20)

Please report stolen or lost cards to LPS at 503-883-7233 (SAFE).
Temporary University Policies
Where can policy violations be reported? (01/13/22)?

Violations of university policy and guidelines (including COVID-19 policies) can be reported by any member of the Linfield community on either campus through a public Incident Report Form. The reports are confidential and are processed and addressed by the Student Rights & Responsibilities Office or, when appropriate, are forwarded to Human Resources or the relevant academic dean.

Reports can also be made by contacting the following support services on campus:

Where can people find more information about these policies? (06/15/20)

What conditions or circumstances will lead to updated or revised policies? How will the Linfield community be notified? (06/25/20)

The recovery team, primarily lead by Patty Haddeland, director of Student Health, Wellness and Counseling, is regularly monitoring the Oregon Health Authority (OHA) COVID-19 reports. Linfield will update or revise policies as needed via guidance by the OHA and Linfield leadership team. Changes to these policies will be sent to all Linfield employees and students via email. The most up-to-date version of the policies will be posted on the Environmental Health and Safety and Risk Management webpage.