Student Achievements and Projects
External Competitions
For the past 20 years, Linfield has been sending teams to the Association for Computer Machinery International Collegiate Programming Contest (ICPC), better known as the Battle of the Brains. In the course of five hours, teams test their programming skills by solving complex problems. Our students are continuously improving from year to year; in 2012, Linfield placed seventh overall in the pacific northwest and came first among Oregon colleges. In 2013, Linfield placed ninth overall in the pacific northwest, and second among Oregon colleges.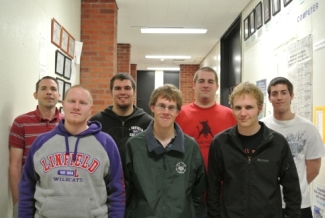 Several students from the department also participated in the pilot season of the National Cyber League Security Competition in 2012. Schools from all over the U.S. participate in this competition, and Linfield's team consistently boasted scores landing them in the top 10 of the Western Conference for each week in the season. The Linfield Cyber Defense Team ranked number 5 in the Western Conference, with an ordinal score of 18.
We have also trained and sent teams to the National Collegiate Cyber Defense Competition (CCDC) to compete with other colleges in the Pacific Rim region.
Mobile Applications
Alumnus Cody Levien '12 created an Android platform game called "Tap N Dash" as his Spring 2012 capstone project.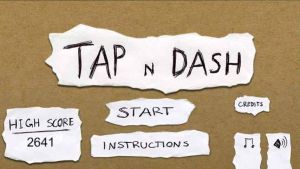 Robert Ferresse '11 created an Android platform game called "Penguin Slopes" in September 2010. Since its release, "Penguin Slopes" has received more than 11,000 downloads. In February 2011, Clayton Martin '11 and Ferrese created an Android game called "Pirates vs. Ninjas: Tower Defense". Since its release, "Pirates vs. Ninjas Tower Defense" has received more than 10,000 downloads. 
Published Research
In 2011, Robert Ferrese '11 was the first from the department to have his research published in Quercus: Linfield Journal of Undergraduate Research. Ferresse's research, "Simultaneous Localization and Mapping Using Stereoscopic Computer Vision for Autonomous Vehicles", is available online.