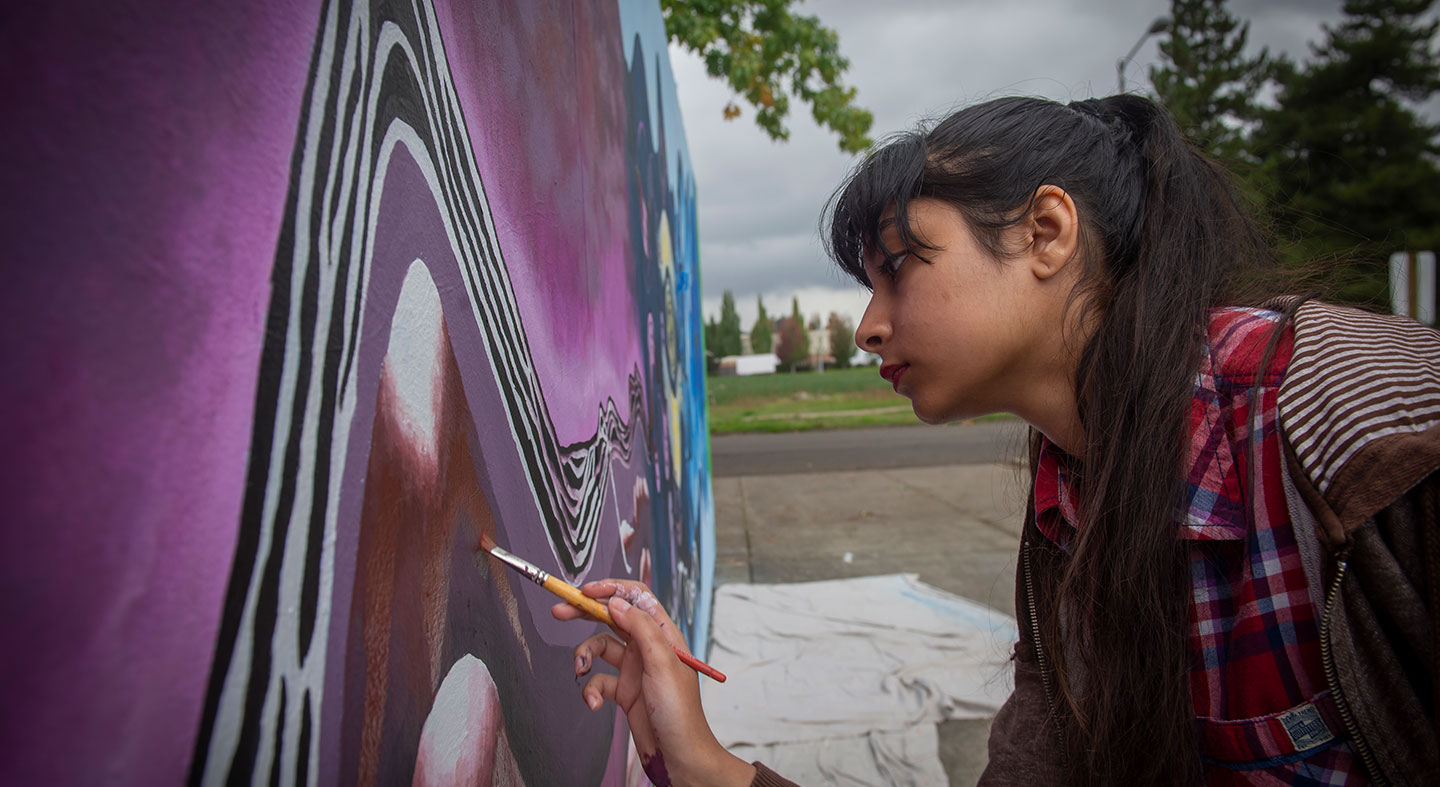 Prospective students thinking of coming to Linfield are encouraged to compete for significant financial assistance through the Linfield Competitive Scholarship Program. Contact the admission office for more details and dates of the competition. The following are the art department guidelines:
Aspiring Competitive Scholars in art will be interviewed individually by members of the art department faculty. Participants should arrive on campus with the following required materials for review:
Essay: Write an essay (two to three pages typed) addressed to the department faculty articulating the importance of artistic activities in your life and education, and why you are interested in art and/or visual culture as a personal, lifelong passion.
Questionnaire: The Office of Admission will send a questionnaire via post and email (there are neither right nor wrong answers; we are simply interested in learning about your taste and interests). 
Letters: Please attach two letters of recommendation from people who know your work and working habits.
Eight original works of art: At least two of which are to be drawings in charcoal, graphite or pastel. Each is to be about 16″x20″. They need not be matted or framed. These two drawings should be done from direct observation, not from photographs or any other pre-existing graphic material. They need not be realistic, per se, in fact they may be highly abstracted. The remaining six works of art should be recently completed in any medium or combination of media, including drawing, painting, photography, ceramics, design, sculpture, video, etc.
Questions?
Questions may be directed to Professor Brian Winkenweder.
Brian Winkenweder
Department Chair and Art Professor
Miller Fine Arts Center
503-883-2284
bwinken@linfield.edu